February 12, 2018
The CHRONOMAT 41 By Breitling: A Valentine's Day Gift Unlike Any Other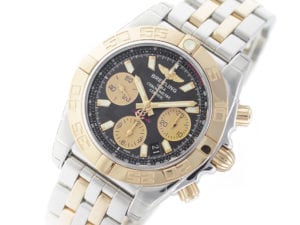 Have you already purchased…
luxury items such as brand name colognes and collar strays for the man you love? Are you running out of ideas on what to buy him for February 14th? Sometimes it can be challenging to come up with unique gift ideas on your own, which is why we're here to help. With Valentine's Day right around the corner, Precision Watches from the Willow Grove Mall are an excellent choice for the extraordinary man in your life. If you're looking for the absolute finest in precision watches, then you should keep your eyes peeled for any products crafted by the Swiss company and watch manufacturer, Breitling.
The history of…
this well-known watch company is entirely an interesting one. As an independent Swiss watch company, they were a significant contributor to the execution of the wrist chronograph. A wrist chronograph is a unique form of a watch because it is both a stopwatch and a display watch in one.
At the time, they were the only family-owned business successful in completing the development of the very first wrist chronograph. This was a rare task at the time, which was roughly during 1845. This watch brand is one of the only companies capable of equipping their models with chronometer-certified movements. This is a real symbol of precision and careful attention to detail.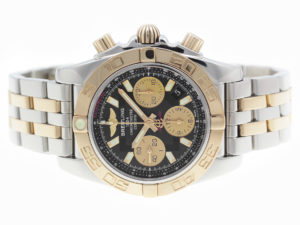 Each watch by the company is fitted with a certified chronometer. Their watches have been marketed to two significant targets: diving and aviation. Another unique characteristic is that many of their models have an automatic winding mechanism.
Astronauts also..
find wrist chronographs incredibly helpful as well. Scott Carpenter, one of the very first original astronauts, informed the company that a 24-hour dial would be more suitable for their models. The company developed a 24-hour dial watch that Scott Carpenter wore on his space flight in 1962. This version of their watch was later produced under the name of the Cosmonaute Navitimer.
With such a rich and exciting history, it's no wonder why men across the globe have their hearts set on owning one of these high-quality watches. One watch, in particular, has been an absolute favorite here at the Willow Grove Mall.
We highly suggest considering the CHRONOMAT 41 by Breitling for the man you love this Valentine's Day. What makes this watch so unique? If you just take a look at the image, you'll notice one certain characteristic: quality is crafted in each detail of this timeless watch. Developed in a tasteful combination of stainless steel and 18K rose gold material, this watch is water-resistant and features both a date and chronograph. Its display model will showcase every second, minute, and hour necessary to read the time in luxury and style.
The CHRONOMAT 41 will have the extraordinary man in your life grinning from ear to ear. If you're eager to provide an unbelievable gift, stop by the Willow Grove Mall or purchase this watch online. There's honestly nothing like a CHRONOMAT 41 watch, which is the leader in precision watches.