February 18, 2019
Hamilton Announces The "Murph" Watch From Interstellar
Posted on

February 18, 2019

at 1:42 pm
Celebrity
Hamilton Luxury Watch Brand Announces Its Newest Watch Creation, The "Murph" Watch from Interstellar
The Hamilton luxury watch brand is an exquisite timepiece company which offers watch styles of a wide array. Known to frequently introduce new watch models, the Hamilton watch company recently announced that a new watch, the "Murph" watch, as seen in the popular movie Interstellar, will be available for purchase in April of this year. If you're familiar with the watch from this movie, you are likely excited to find that purchasing this watch will become a reality in just a few short months.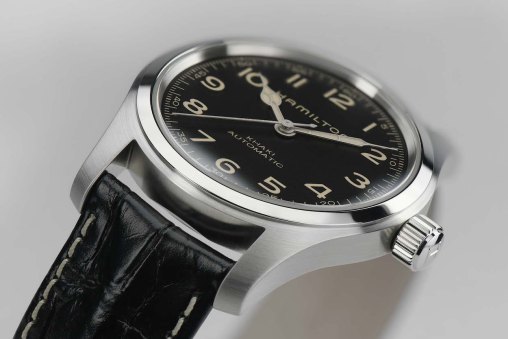 Features of the Hamilton "Murph" Watch Which Make This A Must-Have Item
The Hamilton Khaki Field "Murph" watch will offer exciting and useful features, such as cathedral-style hands, sapphire crystal, brushed steel case and elegant matte black dial. As a unique homage to the movie, the second hand of the Hamilton Khaki Field "Murph" watch has "Eureka" in Morse code printed on it in a lacquer print. This is in reference to a particular scene in the movie which those who have seen it or will see it, are sure to appreciate.
Another aspect of the Hamilton Khaki Field "Murph" watch which ties in nicely with the movie is the fact that the first 2,555 pieces sold will have a special color packaging with them, which is based on one of the themes within the movie.
For Interstellar fans, or simply those who adore the clean and classic attributes of the Hamilton watch, the newest Hamilton watch model, the Hamilton Khaki Field "Murph," is a must-purchase item this April. And, don't worry, as the Hamilton Khaki Field "Murph" watch is a full production model, not just a limited-edition item.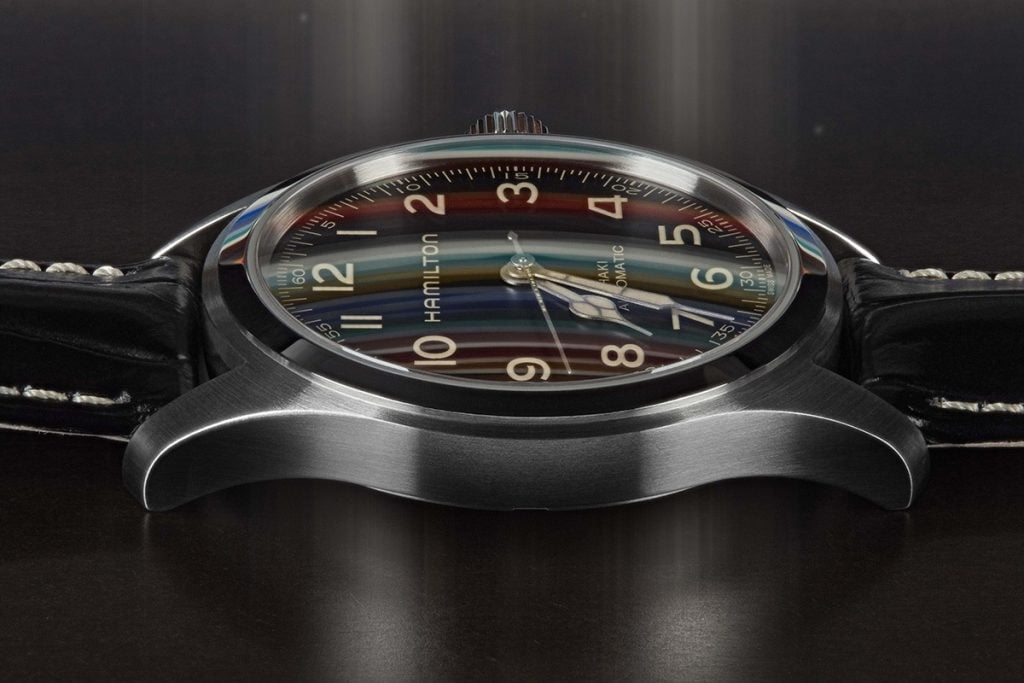 Find Your Ideal Hamilton Watch at Precision Watches & Jewelry
While you wait for the Hamilton Khaki Field "Murph" watch to be released in April, you may want to add to your Hamilton watch collection by purchasing one of the Hamilton watch models currently available. Precision Watches & Jewelry in the Willow Grove Park Mall is an authorized Hamilton retailer and offers a wide array of Hamilton watch models from which to choose your ideal style.
Some of the Hamilton watch models you may want to explore include the Hamilton Jazzmaster, Hamilton Jazzmaster Chrono Quartz, Hamilton American Classic Intra Matic Auto, Hamilton American Classic Spirit of Liberty, Hamilton Ventura Quartz, and Hamilton Broadway, to name a few of the popular models.
As an authorized Hamilton dealer, Precision Watches & Jewelry offers an extensive selection of Hamilton watches. From classic Hamilton styles to Hamilton watches with more flair, you'll find a Hamilton watch to suit your individual tastes at Precision Watches & Jewelry. The knowledgeable and courteous staff will help you in your search for the ideal Hamilton watch and answer any and all questions which you may have with regard to this exquisite timepiece.
Visit Precision Watches & Jewelry in Willow Grove today and explore the many beautiful Hamilton watches which this authorized Hamilton retailer has in its inventory.