April 22, 2019
Hublot Watches Make Wonderful Accessories
In the area of luxury brand watches, you have plenty of enticing timepiece options from which to select the right one. From sporty chic options to elegant awe-inspiring offerings,  you can choose from a wide array of styles and still have that luxury aspect with your watch. One luxury watch manufacturer which draws a following is Hublot Geneve. The Hublot name is one associated with class, exceptional craftsmanship, and exquisite detailing.
With many collections to choose from within the Hublot Geneve brand, you may wonder which Hublot is right for you. Hublot Geneve produces many watch models which draw a loyal following. Before we delve into the finer details surrounding the various Hublot Geneve watch models, it's important to explore the Hublot Geneve brand a bit to understand how this watch manufacturer came to be and why Hublot is such a coveted watch brand.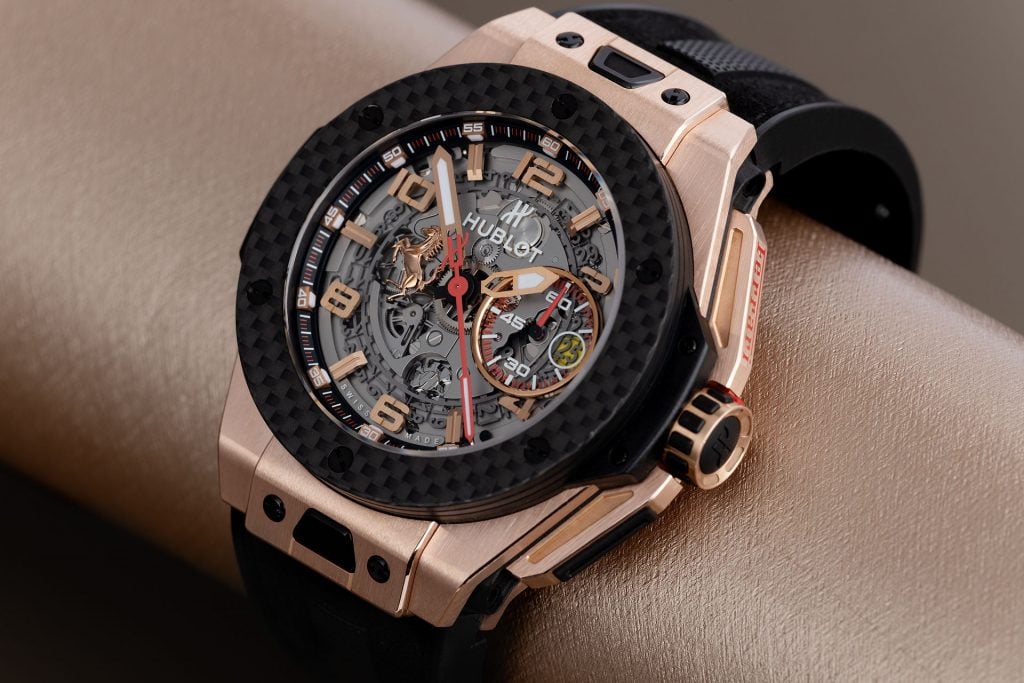 History of Hublot
Hublot is a relatively new watchmaking brand when compared with its centuries-old competitors. Founded by Italian watchmaker Carlo Crocco in 1980 in Geneva, Switzerland, the Hublot name is one which grew quickly and gained a loyal following. The initial Hublot watch featured a rubber material band, which was a unique feature on a luxury brand watch. In 2004, a new CEO took over the company, Jean-Clade Biver. From this time forward, the Hublot brand continued to grow and the art of fusion, combining materials such as rubber and gold, gave Hublot a distinct and signature style which watch aficionados sought out.
Features of the Hublot Geneve Watch Brand
The Hublot Geneve brand name is well-known and highly applauded. The Hublot Geneve watch models come in a wide array of styles and prices. From the gold and black color scheme of the Hublot Geneve Big Bang to the exquisitely futuristic vibe of the Hublot Geneve MP Collection, the options are wide and varied under the Hublot Geneve name.
Here are some of the Hublot Geneve watch collections and models from which you can choose your ideal timepiece:
Hublot Classic Fusion Ferrari GT
Hublot Classic Fusion
Hublot Spirit of Big Bang
Hublot MP Collection
Some of the finer details included with the Hublot watch brand include upscale gold, platinum, and titanium materials, unique color schemes, and creative watch construction which stands out from the rest.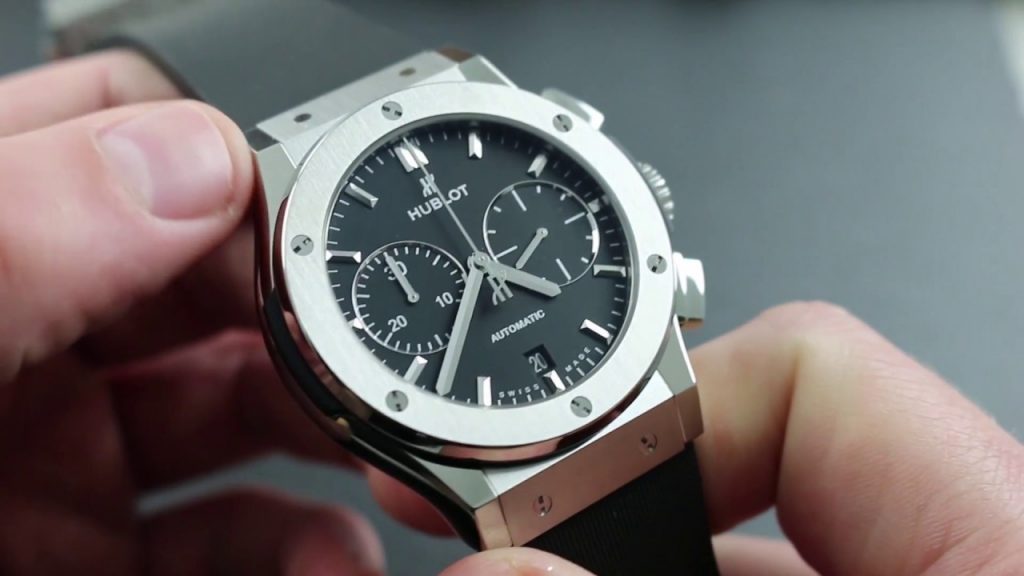 Precision Watches & Jewelry Offers Exquisite Hublot Geneve Watches
Ready to explore the Hublot Geneve inventory and find a Hublot watch model which aligns with your style and budget? Precision Watches & Jewelry in the Willow Grove Park Mall offers an impressive collection of Hublot brand watches for men. From subtle yet eye-catching timepieces to watch models which are sure to be conversation starters, your future Hublot watch is waiting for you at Precision Watches & Jewelry in Willow Grove.
If you live in the Greater Philadelphia area in towns such as Bensalem, Warminster, Horsham, or Doylestown, head over to Precision Watches & Jewelry in Willow Grove and let the professional staff help you with your next Hublot Geneve watch purchase today.