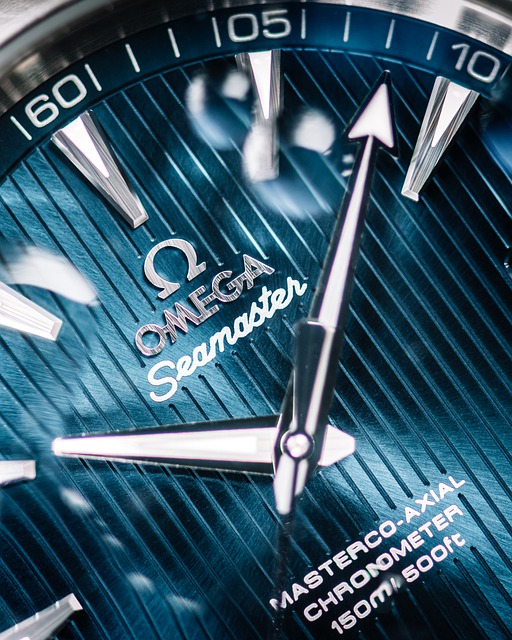 Since 1848, luxury Swiss watch brand OMEGA has proven a leader in the watchmaking business. OMEGA watches have made a tremendous impact on various industries, including national military operations, space exploration, and even the Olympic games. 
Indeed, OMEGA became the official timekeeper of the Olympics in 1932! The OMEGA Speedmaster, worn by Buzz Aldrin, was the first watch on the moon. 
These distinctive, high-quality timepieces continue to make their mark in our modern world, and they can be a part of your story, too. Read on to learn about the unique qualities of OMEGA's Seamaster Watches. 
History of the OMEGA Seamaster
OMEGA created the world's first dive watch in 1932, called the Marine. They followed this model with the company's Seamaster model in 1948, perhaps best known as James Bond's watch, as he has worn them in all the films since 1995. 
In fact, three stars in the 2021 James Bond film No Time to Die sport OMEGA watches. Bond himself, played by Daniel Craig, wears a Seamaster Diver 300M Co-Axial Master Chronometer. Lashana Lynch's character MI6 Agent Nomi wears a Seamaster Aqua Terra, and Naomie Harris's clever and endearing Moneypenny wears a DeVille Prestige. 
The Seamaster line's water resistance is a highly appealing feature for divers and land-lovers alike. These watches are also scratch- and shock-resistant; you can rest assured that your luxury watch remains in good shape, whether in the sea or on land. 
Want to buy a piece of history and secure one of these iconic watches for yourself? It might be more achievable than you think, especially if you're open to purchasing a preowned watch. 
The Average Price of an OMEGA Seamaster
The average OMEGA Seamaster costs about five to six grand. If you're looking for a Bond-level swagger without the 007 price tag, you might consider purchasing a pre-owned Seamaster. You can often find pre-owned Seamaster watches for about half the cost of a new Seamaster.
Interesting Facts about the OMEGA Seamaster
It's not just the association with Bond that has made the Seamaster watches so prestigious and popular. Check out these fascinating facts about the OMEGA Seamaster:
Water Resistant Under the Sea
Diving creates tremendous pressure on divers, so diving watches need to be able to withstand crushing depths. OMEGA tests their watches at 300 meters, or about 1000 feet, under the water, then adds an additional 25% pressure to ensure maximum safety. 
The Seamaster's superhuman ability to withstand deep water pressure enables safe exploration for divers. Divers using these watches can be confident about the accuracy of their dive times and the durability of their luxury watches underwater.
OMEGA's long history of building quality, durable diving watches is a legacy you can trust. 
Helium Valve
Professional divers typically remain in a diving bell—a rigid chamber for transporting divers from the surface to the depths. Inside the bell, concentrations of helium are exceptionally high. 
The Seamaster's helium valve prevents a buildup of these molecules from expanding and shattering the crystal face and backing of the watch. 
Unidirectional Rotating Bezel
The Seamaster's rotating bezel—the outer rim of the watch—rotates only in one direction. The unidirectional rotation ensures that divers can accurately measure elapsed time without accidentally rotating the bezel the wrong way. 
Luminescent Watch Face
The watch face is luminescent and easy to read when in the process of a dive, where conditions can quickly shift. This brightly lit, simple watch face will come in handy whether outside in the dark or underwater. 
Extendable Bracelet
The watch's bracelet expands to fit larger wrists or wrists clothed in a diving suit. This room for expansion accommodates different body types and outerwear that changes with the seasons. 
Antimagnetic
Magnetic devices can easily throw a diver's watch out of sync, so OMEGA ensured that their watches wouldn't be susceptible to these forces. The Seamaster's anti-magnetism assures the accuracy of the timepiece and therein the safety of a dive. 
OMEGA Seamaster Sub-Collections
Aqua Terra 150M
The Seamaster Aqua Terra 150M collection balances the rugged, durable nature of a sports watch with the sleek design of a dress watch. These watches are not specifically for diving but can easily handle water activities, as they are water-resistant up to 150 meters.
The Aqua Terra watches come in various materials, including gold and stainless steel. Straps and bracelets come in a selection of metal, NATO fabric (a single strap that centers the watch face), leather, or rubber. 
These watches, perfect for women or men, often feature a striped dial to invoke the nautical history of OMEGA's dive watches. 
Diver 300M
The Seamaster Diver 300M collection was created in 1993 and has become a fan favorite of the Swiss watchmaker. Classic dial colors include black, blue, and white, establishing a sleek, modern feel. 
Sizes range from 41 mm to 44 mm. The watches' wave dial invokes OMEGA's seafaring, adventurous legacy. The helium escape valve and diving bezel ensure the safety of divers who use these beautiful gadgets.
Planet Ocean 600M
The Planet Ocean 600M collection debuted in 2005. Planet Ocean watches reflect the marine heritage of OMEGA. 
Sizes include 37.5 mm, 39.5 mm, 43.5 mm, and 45.5 mm. Customers can select from materials like stainless steel, 18K gold, titanium, and ceramic. Strap materials include NATO straps, rubber, metal, or leather. 
Perfect for divers and those who appreciate great style!
Heritage Models
This collection is perfect for those who prefer a vintage style. The most famous OMEGA styles from the past 80 years are still on the market, including the Seamaster 300, the Railmaster, Ploprof, Bullhead, and Olympic Games models. 
These watches pay tribute to the rich history of sea exploration, athletics, industrialization, and space exploration. 
The Differences Between Vintage and Modern OMEGA Seamaster
Features 
Modern OMEGA Seamaster watches are generally more durable, given the development of new technologies. The Diver 300M, for example, features skeleton hands, luminescent face markers, and rotating bezels. 
Vintage OMEGA Seamasters will, of course, maintain the timeless look and durability of any OMEGA watch. 
Styles
The modern Seamasters are more likely to meld with contemporary styles. However, the vintage Seamasters are an excellent choice for standing out, especially for a special occasion. 
Most OMEGA watches can transition seamlessly from sport—including diving—to more formal wear. You can also purchase an additional strap to change the look of your OMEGA watch. 
Price
Modern OMEGA Seamaster watches start at under five grand. However, the vintage models are more likely to cost upward of six grand. Limited editions, like Olympic Games and City Editions, will cost even more. 
That said, pre-owned OMEGA Seamaster watches are an excellent option for those who want to spend less while still possessing the luxury and quality that OMEGA watches represent. You're likely to get a great deal on a pre-owned watch, and if you take care in making your purchase, you'll be able to ensure its authenticity and condition. 
Modern and vintage Seamasters are excellent quality watches guaranteed to complement any outfit and merit compliments. The most important consideration should be your personal preferences and style. 
What To Look For When Buying OMEGA Seamaster Watches
If you're looking to buy a vintage watch on the preowned market, here's what you should do: 
Know Which Model You Want
Again, the most important thing to keep in mind is your personal preference and style. You'll want to be sure you're getting the right color and materials when you make this investment. 
Because there are so many options available, do your research beforehand and delve into all the buying opportunities before final selection.
Ask Questions
When purchasing a luxury watch, be sure to do your due diligence. Ask plenty of questions about the watch, no matter where you're buying it. 
Check the serial number on the back of the watch, and cross-reference it online to ensure the model and serial number exist. 
For extra security, you can take the additional step of having your new watch professionally authenticated. At Precision Watches, we're longtime professionals who will be happy to help you verify the authenticity of your watches. 
Find the Original Materials
Ideally, sellers of a pre-owned watch will provide you with all the materials that came with the watch when they purchased it, including the original papers. These items will go a long way toward ensuring you're buying the real deal. 
Conclusion
If you're looking into an OMEGA Seamaster watch, you're on the right path. These luxury Swiss watches have withstood the test of time, earning the admiration of presidents, movie stars, astronauts, and divers alike. 
Whether you're a seasoned diver, a James Bond aficionado, or simply a lover of quality luxury watches, the OMEGA Seamaster collection is an excellent choice. If you would like assistance in selling or buying an OMEGA watch secondhand, please reach out to us at Precision Watches.
We founded our third-generation, family-owned store in 1991; we currently do business online and in-store. We also repair high-end watches like vintage OMEGA and vintage Rolex.
Whether you're treating yourself with an OMEGA watch or buying a gift for a beloved family member, friend, or partner, let us help you make this vital choice at Precision Watches.