October 19, 2023
The Patek Philippe Nautilus 5711 Blue Dial: A Timeless Masterpiece
Posted on

October 19, 2023

at 2:08 pm
Brands
Introduction
Welcome to Precision Watches, where luxury meets time. Today, we delve deep into the world of horology to explore the Patek Philippe Nautilus 5711 Blue Dial. This watch has stood the test of time and emerged as an icon in the luxury watch segment.
A Glimpse into the Past
The Nautilus collection has always held a special place in the hearts of watch enthusiasts. Years ago, amidst the vast collection of Patek Philippe watches, the Nautilus 5711, with its distinctive blue dial, was a hidden gem waiting to be discovered. While other intricate designs often overshadowed it, true aficionados recognized its understated elegance.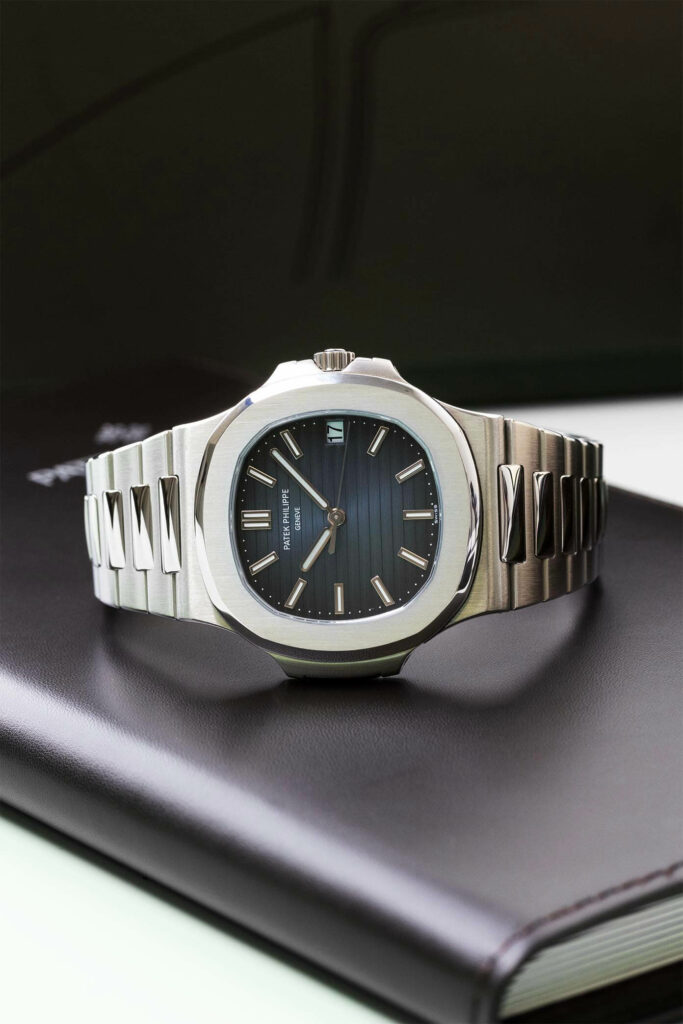 The Evolution of an Icon
Fast forward to today, the Nautilus 5711, especially in steel, has ascended to superstar status. Its evolution brought forth the Nautilus reference 5711/1A-014 with an olive green dial in spring 2021, a worthy successor to the revered blue-black dialed ref. 5711/1A-010. This variant, despite its short stint, skyrocketed in value, reflecting its unparalleled demand and prestige.
Design & Craftsmanship
The Nautilus 5711 is not just about its market value; it's a testament to impeccable craftsmanship. The green dial, more subdued in person, changes hues under different lighting, adding a touch of mystique. The watch's silhouette, with its rounded octagonal bezel and integrated bracelet, is a visual treat. The interplay of brushed and polished surfaces further accentuates its allure.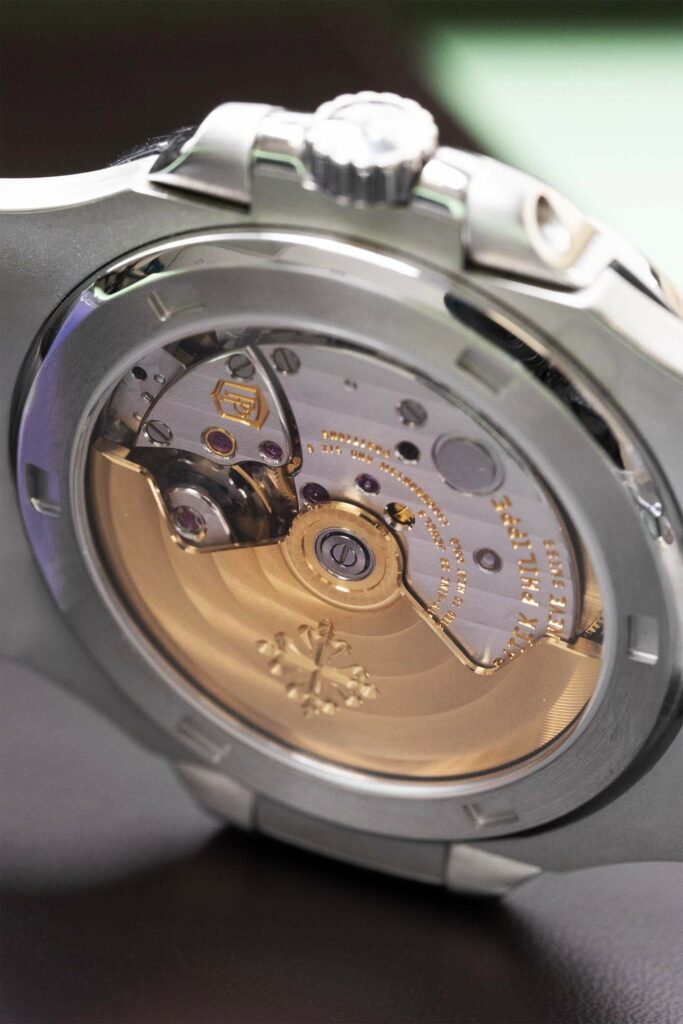 Technical Brilliance
For those new to the Nautilus 5711, its slim profile is captivating. With a diameter of 40mm and a slender height of 8.3mm, it's a marvel of engineering. This sleek design houses the Caliber 26-330 S C automatic movement, an evolution of the Caliber 324 S C, boasting an improved winding system and other enhancements. The sapphire caseback offers a view into this mechanical wonder, showcasing its intricate details.
Check out this beautiful Vintage Patek Philippe 3800
A Bracelet Like No Other
The Nautilus' integrated bracelet is a masterpiece in its own right. Often likened to jewelry, its polished center links, satin outer links, and beveled edges make it a joy to wear. The double deployant clasp ensures a secure fit, adorned with the iconic Calatrava Cross.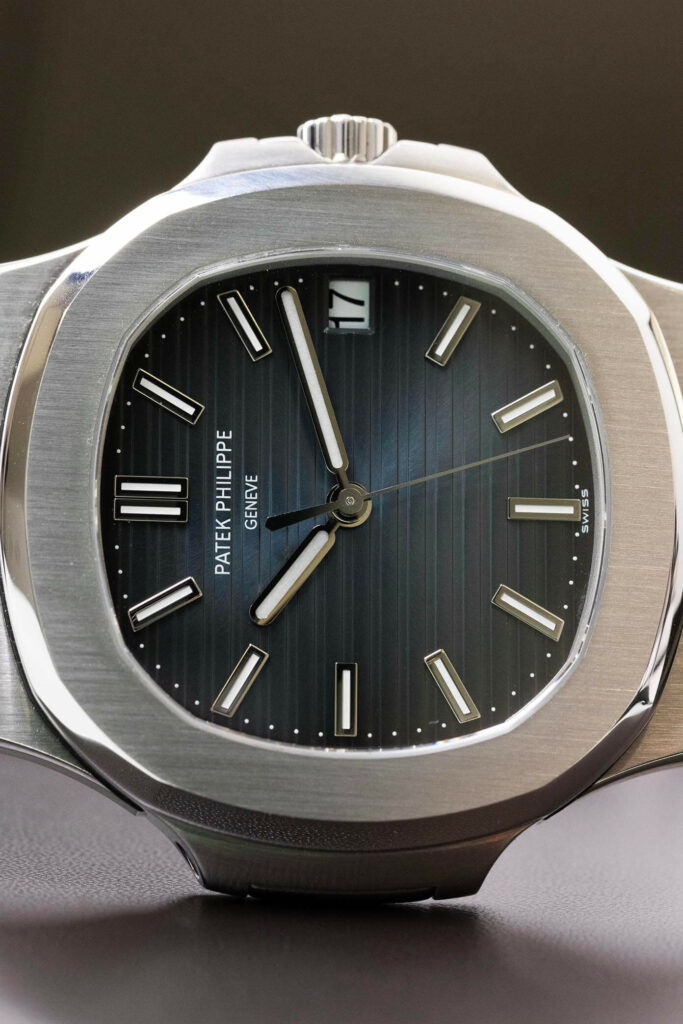 Conclusion
The Patek Philippe Nautilus 5711 Blue Dial is more than just a watch; it's a journey through time, reflecting the brand's commitment to excellence and innovation. While the world of luxury watches continues to evolve, the Nautilus 5711 stands tall, a testament to Patek Philippe's enduring legacy.
For more insights into the world of luxury watches and to explore our curated collection, stay tuned to Precision Watches. Your time, after all, is our essence.