February 28, 2022
The Beauty and Craftsmanship of the Patek Philippe Nautilus 5712/1A
The Patek Philippe watch brand is known for its exquisite, state-of-the-art features. With each Patek Philippe watch release, the features often get even better. However, vintage Patek Philippe watches are awe-inspiring as well and offer their own unique qualities. One Patek Philippe watch that is sure to impress all who see it is the Nautilus reference 5712/1A.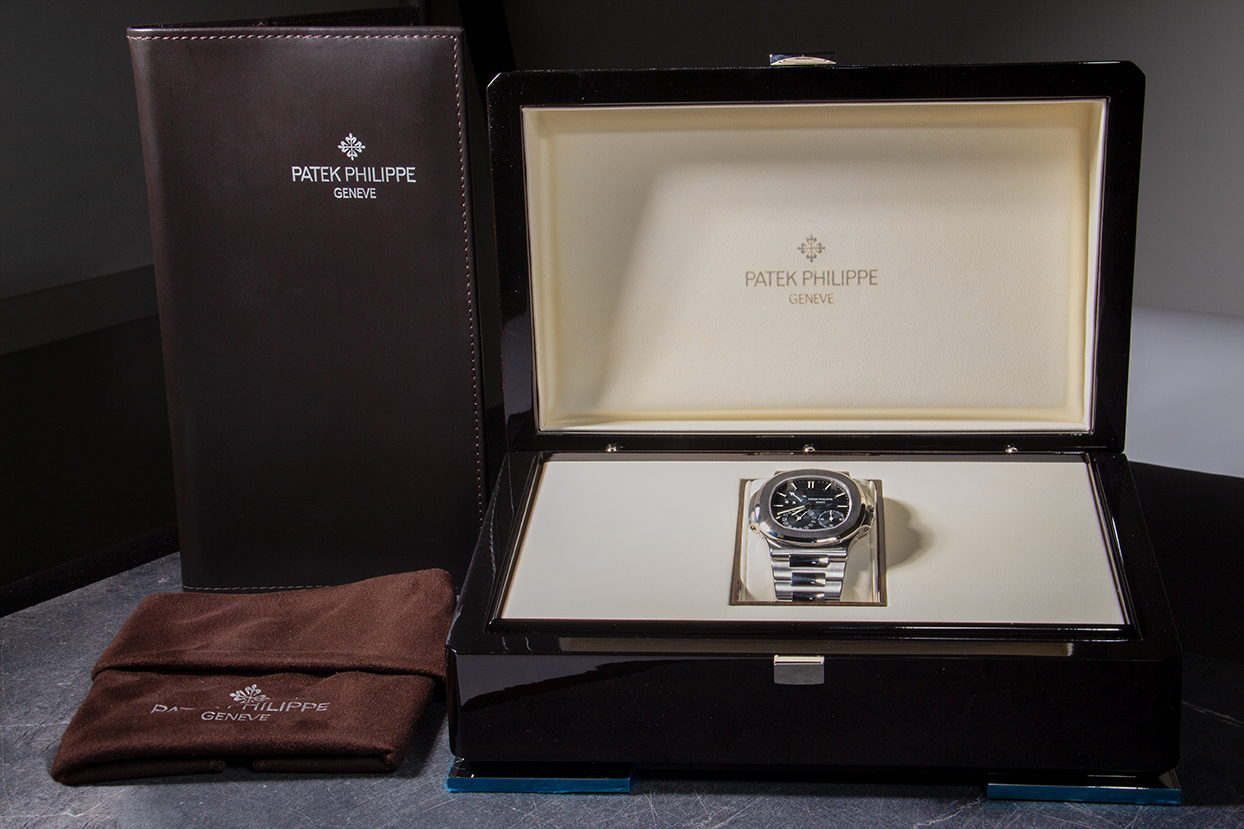 History of the Reference 5712/1A
The Patek Philippe Nautilus Reference 5712/1A may be considered a "vintage" watch but it's not that old when compared to some other references. The luxury watch brand introduced the reference 5712/1A in 2006. This watch was the follow-up timepiece to the 2005 reference 3712/1A which provided guidance for the creation of the reference 5712/1A. The reference 3712/1A was in production for just under a year when the company released the Patek Philippe Nautilus reference 5712/1A.
The reference 5712/1A has similar components to the reference 3712/1A but differs in a few different ways. The case, crown, and bracelet features received updates with the newer reference model. Plus, the dials of the two references also had some differences which gave the reference 5712/1A a slightly different look.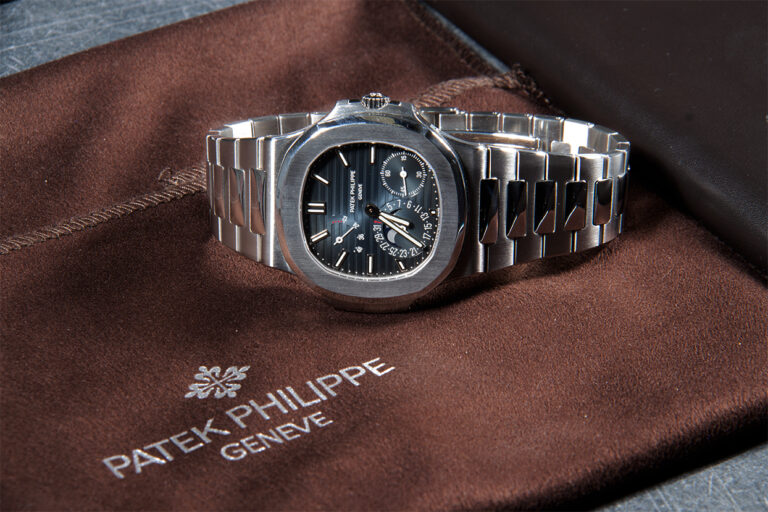 Features of the Reference 5712/1A
So, now that you know there are some differences between the Patek Philippe Nautilus reference 5712/1A and its predecessor, it's time to highlight the exact features of the 5712/1A reference watch. The reference 5712/1A has a stainless steel 40mm case, integrated bracelet, and brushed octagonal bezel. The horizontal embossed dial in gradient blue is similar to its Nautilus predecessors. As with prior Nautilus reference numbers, the reference 5712/1A offers classic and eye-catching style.
This Nautilus reference features three unique dial complications, including the running seconds, the current date and moonphase, and power reserve indicator. A sapphire crystal covers the back of the case where you can view the inner workings of this extraordinary watch. The self-winding in-house movement is an impressive Caliber 240 PS IRM C LU. This movement was present in the previous reference, the 3712/1A. The watch also contains a micro-rotor in awe-inspiring 21K gold. The 48-hour power reserve will keep your timepiece powered up and ready to go.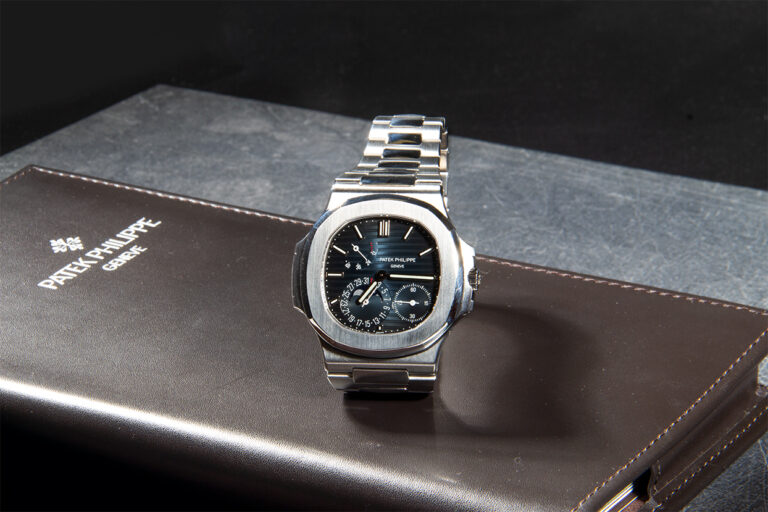 Why the Reference 5712/1A Is So Popular
By now, you probably have a good idea as to why the Patek Philippe Nautilus reference 5712/1A is so popular. It's due to the fact this luxury steel sports watch is beauty and utility all rolled into one sensational timepiece. With the reference 5712/1A you have a versatile watch that can be worn for a night out on the town as much as it can be worn in the office. This timepiece offers aesthetic qualities, but it also exhibits top-notch craftsmanship where quality and superior timekeeping capabilities are present. If you want a Patek Philippe watch that will look great when you wear it on your wrist and keep you on time for all your appointments, the reference 5712/1A is it!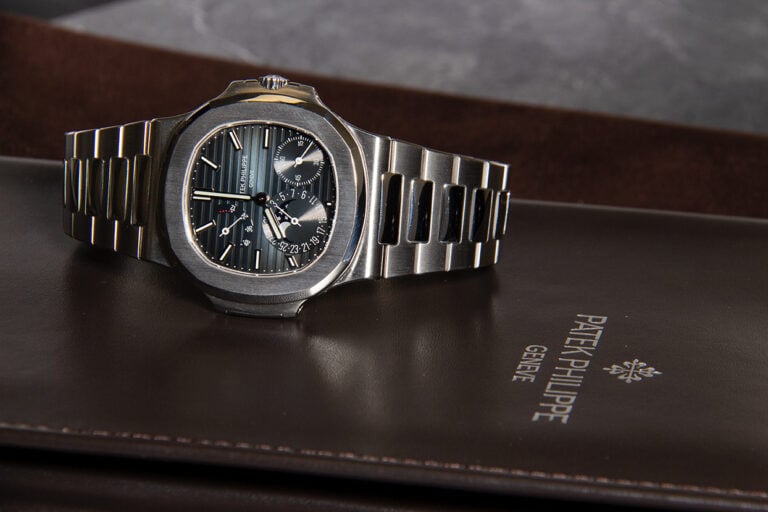 Sell Your Patek Philippe Watch to Precision Watches and Jewelry
You may have a Patek Philippe watch collection at home but are craving something different to wear on your wrist. Or maybe you want to sell your Patek Philippe watch to get some money to spend on another luxury brand watch or something entirely different. If this sounds like you, did you know you can sell your pre-owned Patek Philippe watch to Precision Watches & Jewelry and receive top dollar for it? Well, you can!
Precision Watches & Jewelry of Willow Grove buys pre-owned luxury watches, including Patek Philippe watches. Whether you have a Patek Philippe Calatrava to sell or want someone to purchase your pre-owned Patek Philippe Nautilus, the Precision Watches & Jewelry team is here to help!
Now that you know we buy Patek Philippe watches, visit our website to learn more about selling your Patek Philippe watch or other luxury brand timepiece to Precision Watches & Jewelry. Or you can visit our store in the Willow Grove Park Mall and receive a top dollar quote for your luxury watch.
Contact Precision Watches & Jewelry to learn more and sell your Patek Philippe watch today!