September 22, 2020
Vintage Rolex Comparisons: Rolex Submariner 5512 VS 5513
Rolex is a luxury watch manufacturer that creates exquisite timepieces and has been doing so since the early 20th century. From new releases to vintage Rolex watch models, watch aficionados often crave adding this accessory item to their watch collection. Whether you're asking the question where to sell my vintage Rolex 5512 or want to add a vintage Rolex watch to your collection, comparing the various vintage Rolex watch models is a good way to start the search.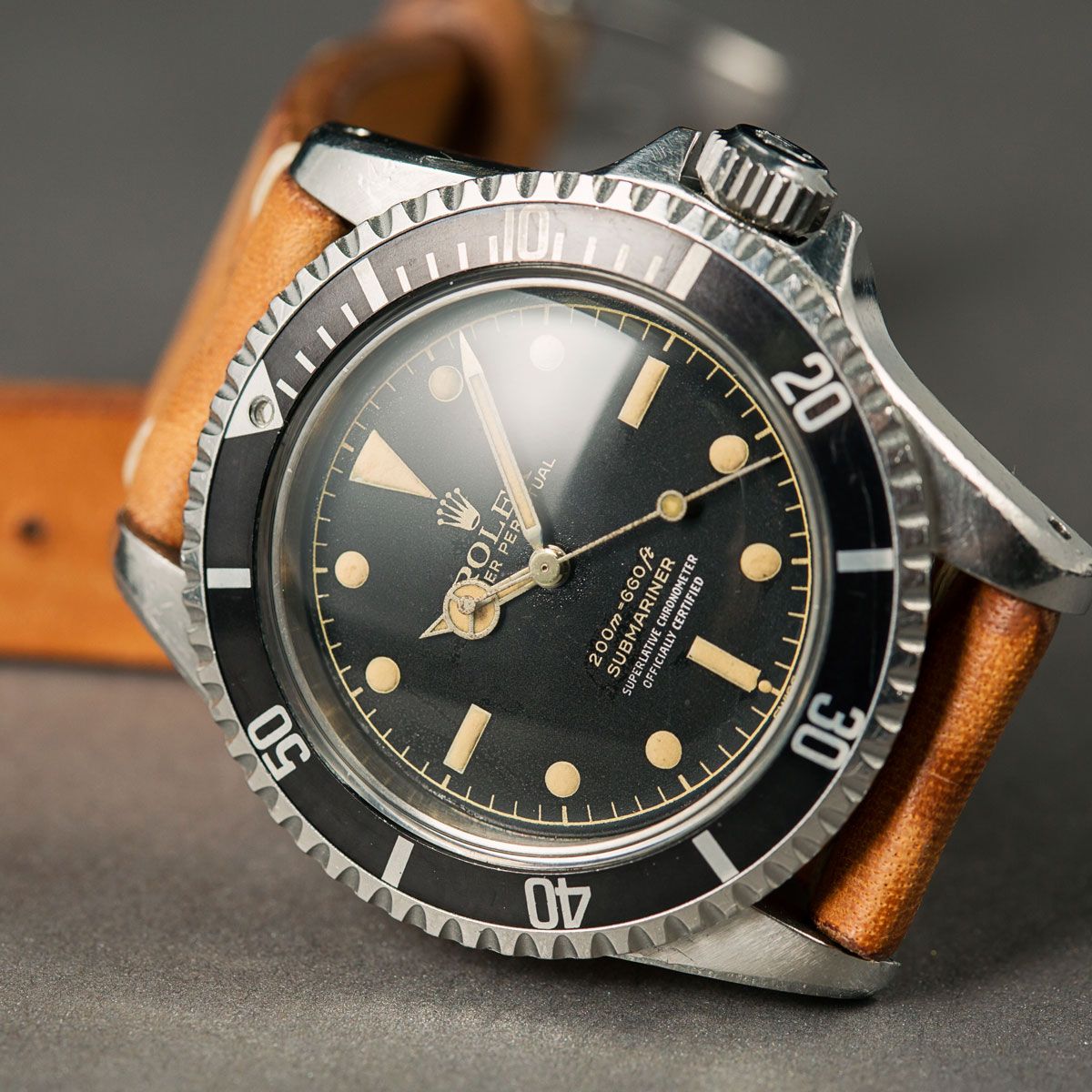 Rolex Submariner 5512 Versus Rolex Submariner 5513
The Rolex Submariner is a popular model and two vintage Rolex watches that pique the interest of watch buyers everywhere are the Rolex Submariner 5512 and the Rolex Submariner 5513.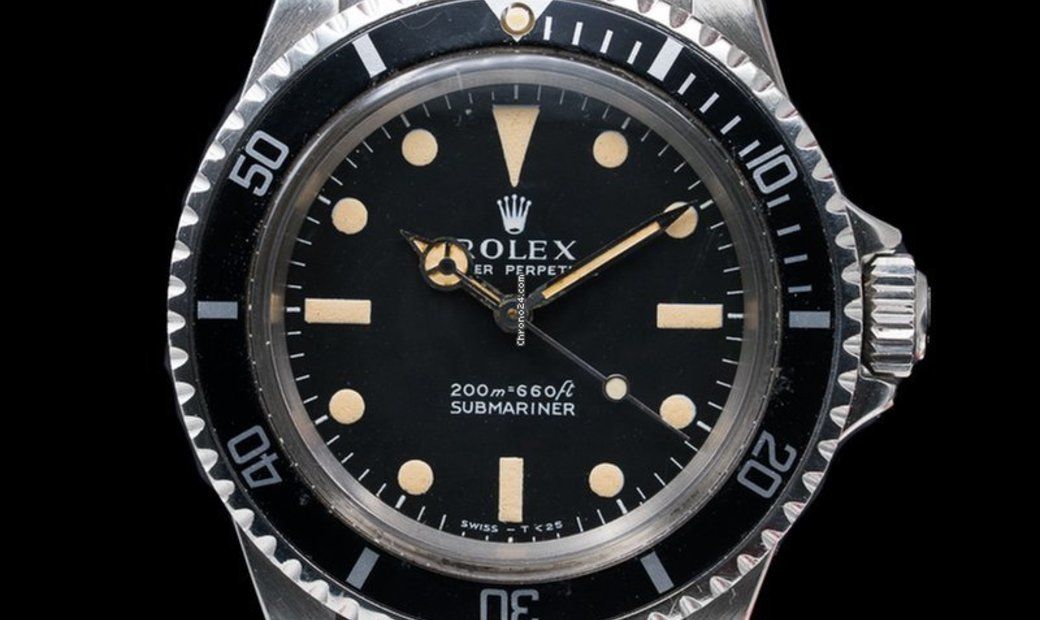 Rolex Submariner 5512
The Rolex Submariner 5512 was first introduced in 1959. As part of Rolex's flagship dive watch collection, the newest Rolex at that time featured changes to the usual design. The Rolex Submariner had a larger case than its predecessors and impressed with its 40mm case design. Another aspect of the Rolex Submariner 5512 was the introduction of crown guards which were kept in place with future Rolex Submariner 5512 watch releases.
Rolex produced the Rolex Submariner 5512 until 1980. During that time, this model of watch saw various updates and additions, but kept its signature 40mm case and crown guard inclusions throughout the two decades.
The Rolex Submariner 5512 continued to be released with crown guards in place, but the appearance of the crown guards changed throughout time. From square crown guards to pointed crown guards and beyond, the uniqueness factor was definitely at play with this watch model's crown guards.
The Rolex Submariner 5512 dial was also something that varied throughout the years. Models released included gilt dials and matte dials, to name two options. The depth rating on the dial also varied throughout the years, beginning with meters first earlier on and then moving on to detailing feet measurements first in the later years of the Rolex Submariner 5512 releases.
Another important aspect of the vintage Rolex Submariner 5512 is the movement variations throughout the years. This watch experienced changes in movement construction including the following:
Non-chronometer Caliber 1530, 1959
Chronometer-rated Caliber 1560, 1959 through 1965
Caliber 1570, 1965 through 1972
Caliber 1570 with hacking seconds, 1972 through 1980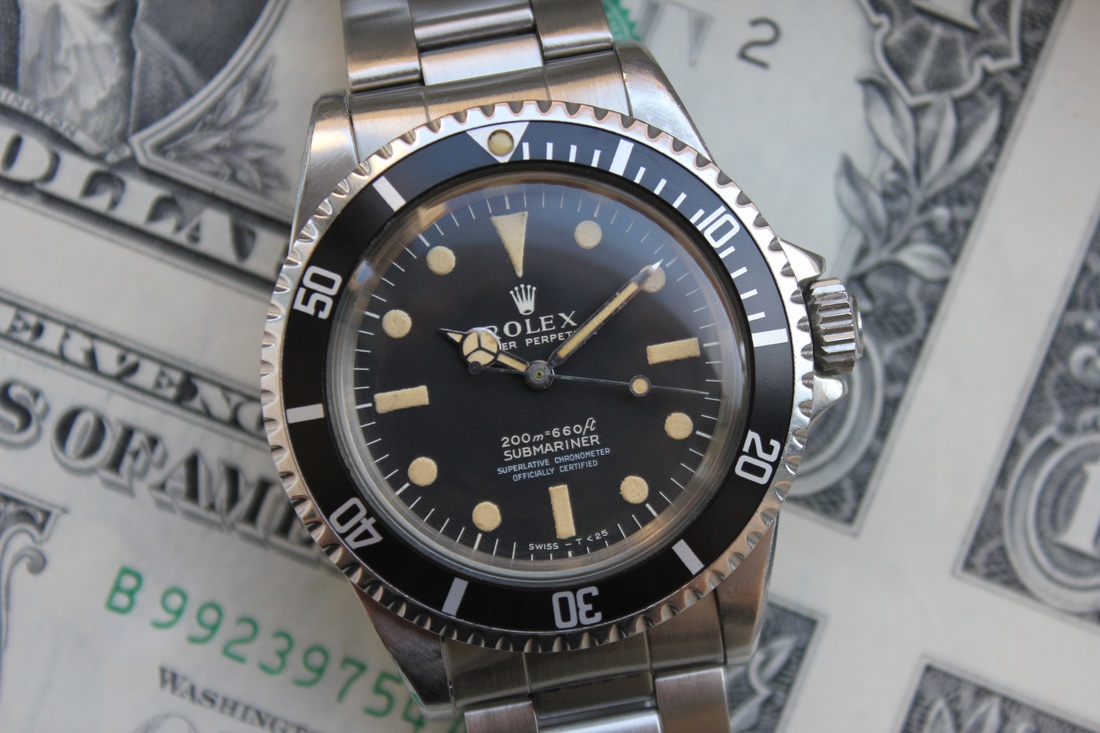 Rolex Submariner 5513
The Rolex Submariner 5513 had its introduction in 1962 and Rolex continued to produce this lovely watch until 1989. Although certain updates were made to the Rolex Submariner 5513, much of the design stayed true to the original Rolex Submariner 5513.
The original Rolex Submariner 5513 design had an acrylic domed crystal but around 1981, Rolex changed the crystal design and released the more recent 5513 watches with an acrylic flat crystal. Eventually the Submariner 5513 changed to a sapphire crystal design, as sapphire crystals were more scratch-resistant and durable.
The Rolex Submariner 5513 initially had painted indexes in the early years but changed to applied markers once the 5513 started to be produced with a tritium gloss dial.
The initial caliber featured on the 5513 was a Caliber 1520. It was later changed to a Caliber 1530. However, neither of these calibers was a certified chronometer.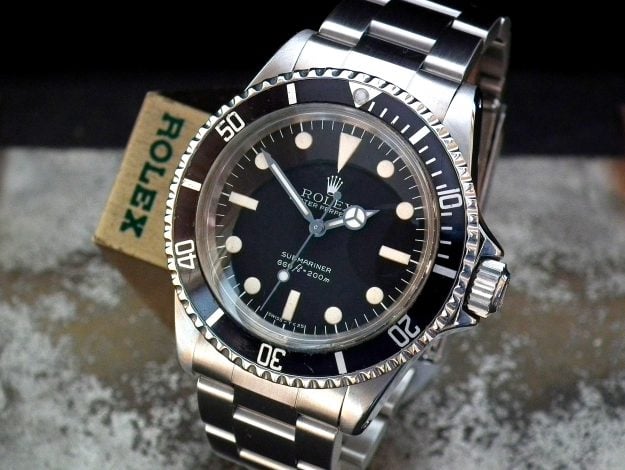 Find Your Favorite Vintage Rolex At Precision Watches And Jewelry
Whether you're thinking where am I going to sell my vintage Rolex or pondering how to buy a vintage Rolex, Precision Watches and Jewelry can help. As an Official Rolex Jeweler & Pre-Owned Rolex Watch Buyer in the Philadelphia area and beyond, Precision Watches and Jewelry knows a thing or two about the Rolex brand. From selling Rolex watches to offering a wide array of repair services for Rolex watch owners, you can rest easy knowing that the Precision Watches and Jewelry team can help you with all your Rolex needs.
Visit Precision Watches and Jewelry in Willow Grove today to explore the vintage Rolex options or check out the selection online. Whatever questions you may have regarding your Rolex watch, the Precision team is here to help!