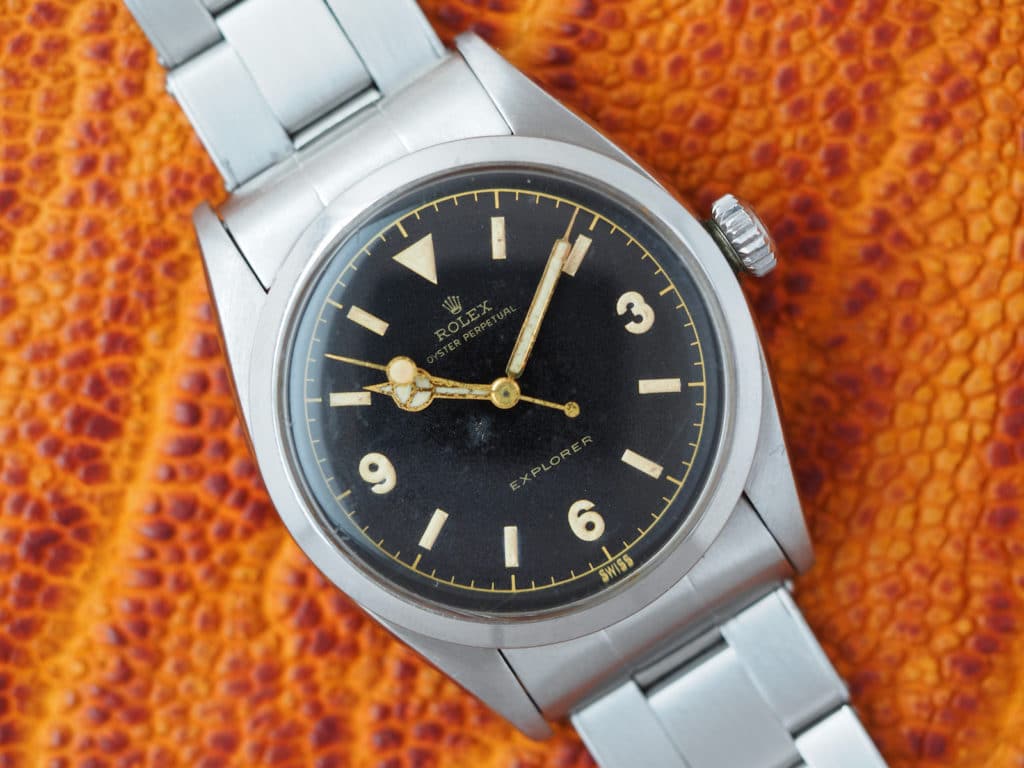 Rolex watches come in a variety of styles and with an array of production years available. Some Rolex aficionados like brand new Rolexes while others prefer vintage Rolex watches. Whether you are eager to buy a vintage Rolex or are contemplating the question where can I sell my vintage Rolex, rest assured these items are high in demand. Whichever of these two groups you fall within, Precision Watches and Jewelry can help you with both the buying and selling process for vintage Rolex watches. 
Two vintage Rolex watches that are crowd pleasers include the Rolex Explorer ref. 6150 and the Rolex Explorer ref. 6350.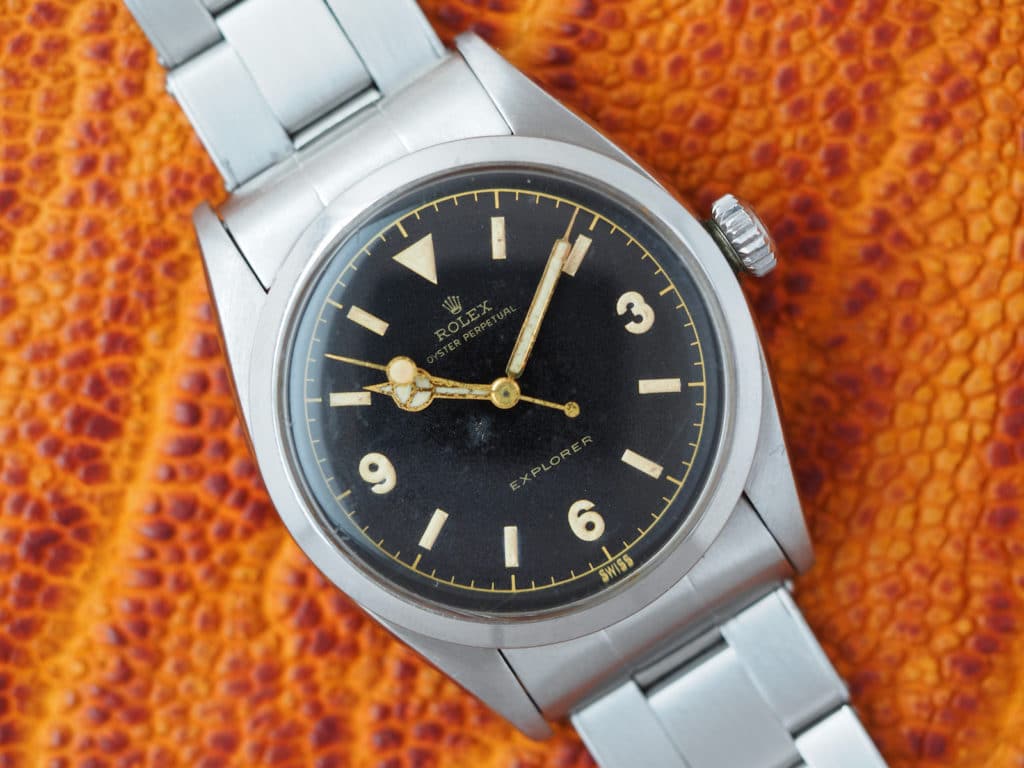 Rolex Explorer 6150 Versus Rolex Explorer 6350
If you're seeking out a vintage Rolex from the mid-1900s, the Rolex Explorer series is a good one to consider. Produced in the 1950s, both the Rolex Explorer 6150 and Rolex Explorer 6350 embrace the spirit of this time period.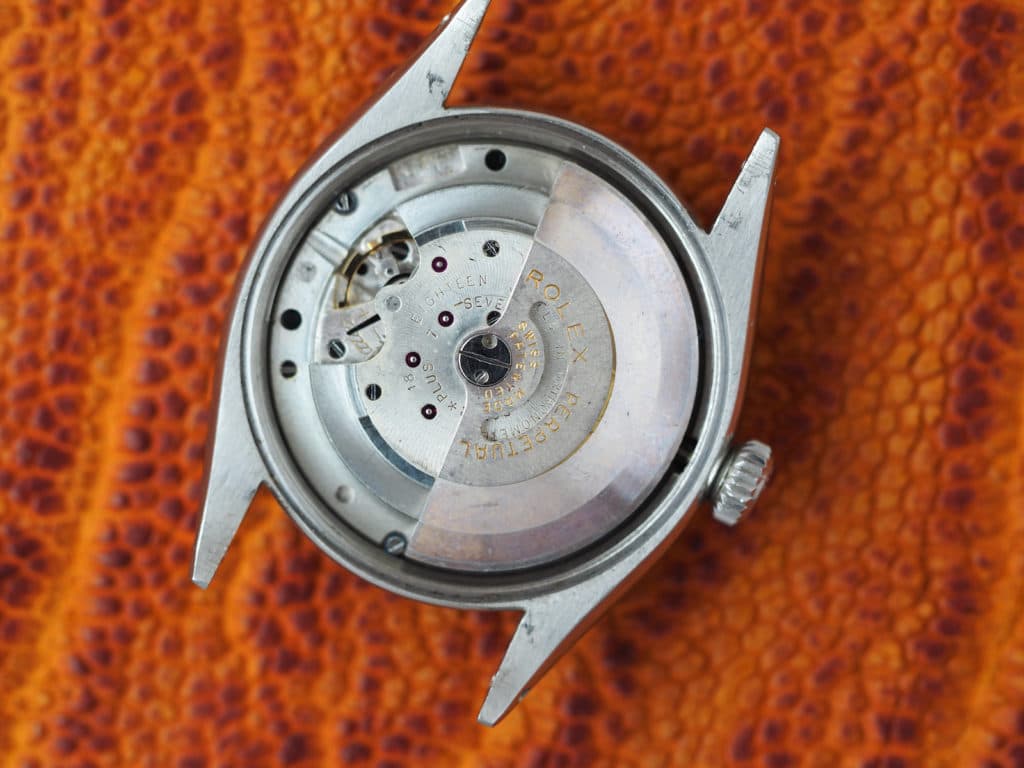 Rolex Explorer 6150
The Rolex Explorer 6150 was released in the early 1950s and was even considered by some to be a pre-Explorer model since it didn't have the Explorer name on it. This rare vintage Rolex features a 36mm stainless steel case and automatic movement. Other inclusions of the Rolex Explorer 6150 are the plexiglass crystal, gilt dial, stainless steel bezel, and Mercedes-style hands.
Rolex Explorer 6350
The Rolex Explorer 6350 was introduced in 1953 and created to celebrate the Mt. Everest climb by Sir Edmund Hillary and Tenzig Norgay. This Rolex has a 36mm diameter reinforced Oyster case, stainless steel construction, and Caliber A296 with 18 jewels. The Rolex Explorer 6350 features the name "Explorer" on the black dial and has pencil-shaped hands, 3-6-9 numbers, and baton numerals.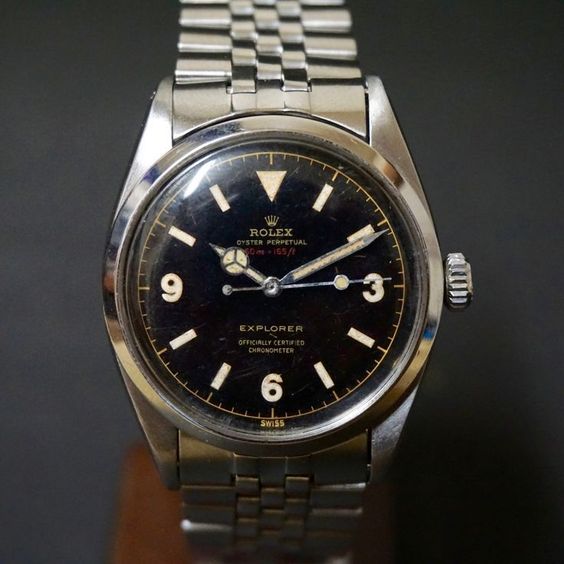 Choosing The Right Vintage Rolex Explorer Watch
If you have the opportunity to buy either one of these Rolex Explorer watches, you may be wondering how to decide between the two. The details listed above can help. For example, if you like the style of one over the other, this can make your decision easier. Also, since you're buying this watch pre-owned, one option may be more readily available than another. No matter which Rolex Explorer you choose, there really is no wrong answer if the one you find is the one you can't wait to wear on your wrist or place in your Rolex collectible box.
Precision Watches And Jewelry Will Help You With Your Vintage Rolex Purchase
When the time comes to decide and buy a vintage Rolex watch, Precision Watches and Jewelry is here to help. As an Official Rolex Jeweler and Pre-Owned Rolex Watch Buyer, you can trust your purchases or sales of Rolex watches to Precision Watches and Jewelry. 
If you live in the Philadelphia area, you can visit the Precision team in person at their Willow Grove store location. On the other hand, if you live across the country, Precision Watches and Jewelry can also help you with all your Rolex buying and selling needs. Visit the Precision Watches and Jewelry website for the finer details on buying and selling your Rolex today.