March 24, 2021
Vintage Rolex Comparisons: Rolex GMT-Master 16750 Versus Rolex GMT-Master II 16760
Vintage Rolex watches are lovely timepieces to wear as well as to collect. The true Rolex aficionado wants to put as many vintage and new Rolex watches on their wrist and in their accessories box as possible. And why wouldn't they? This luxury watch brand has stood the test of time and looked fabulous doing so. Some may ask themselves the question of where to sell my vintage Rolex so they can buy a new one while others may be interested in buying a vintage Rolex to add to their collection. It's important that both individuals know more about the vintage Rolex models before they do so. 
If you're in the market for a vintage Rolex watch or want to do some research on vintage Rolex models when you have to sell yours, here are the finer details of the Rolex GMT-Master reference number 16750 and the Rolex GMT-Master II reference number 16760.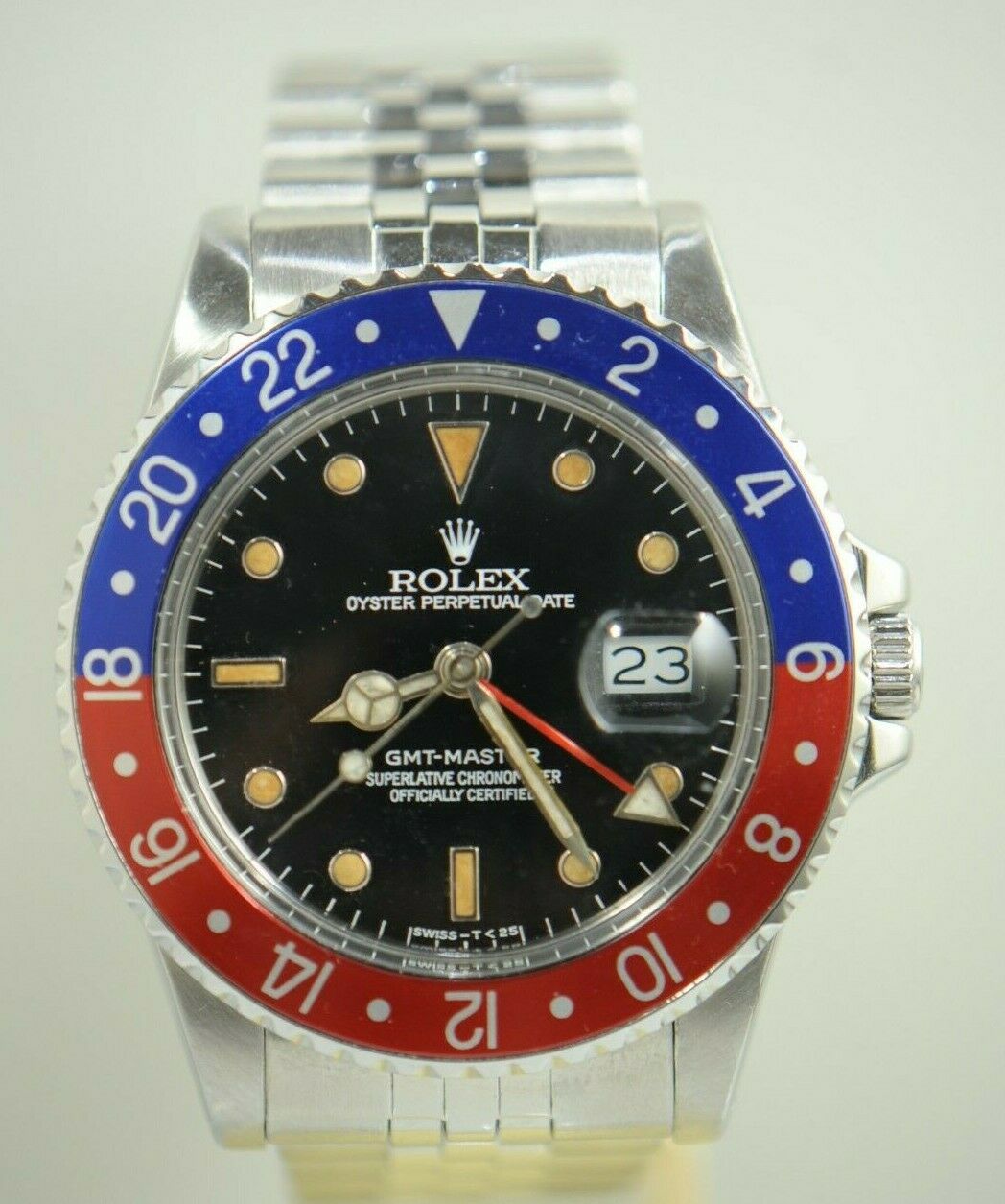 Rolex GMT-Master 16750 Versus Rolex GMT-Master II 16760
The Rolex GMT-Master 16750 and the Rolex GMT-Master II 16760 are close in reference number but two totally different watches with unique features on each. The following will describe the details surrounding each vintage Rolex.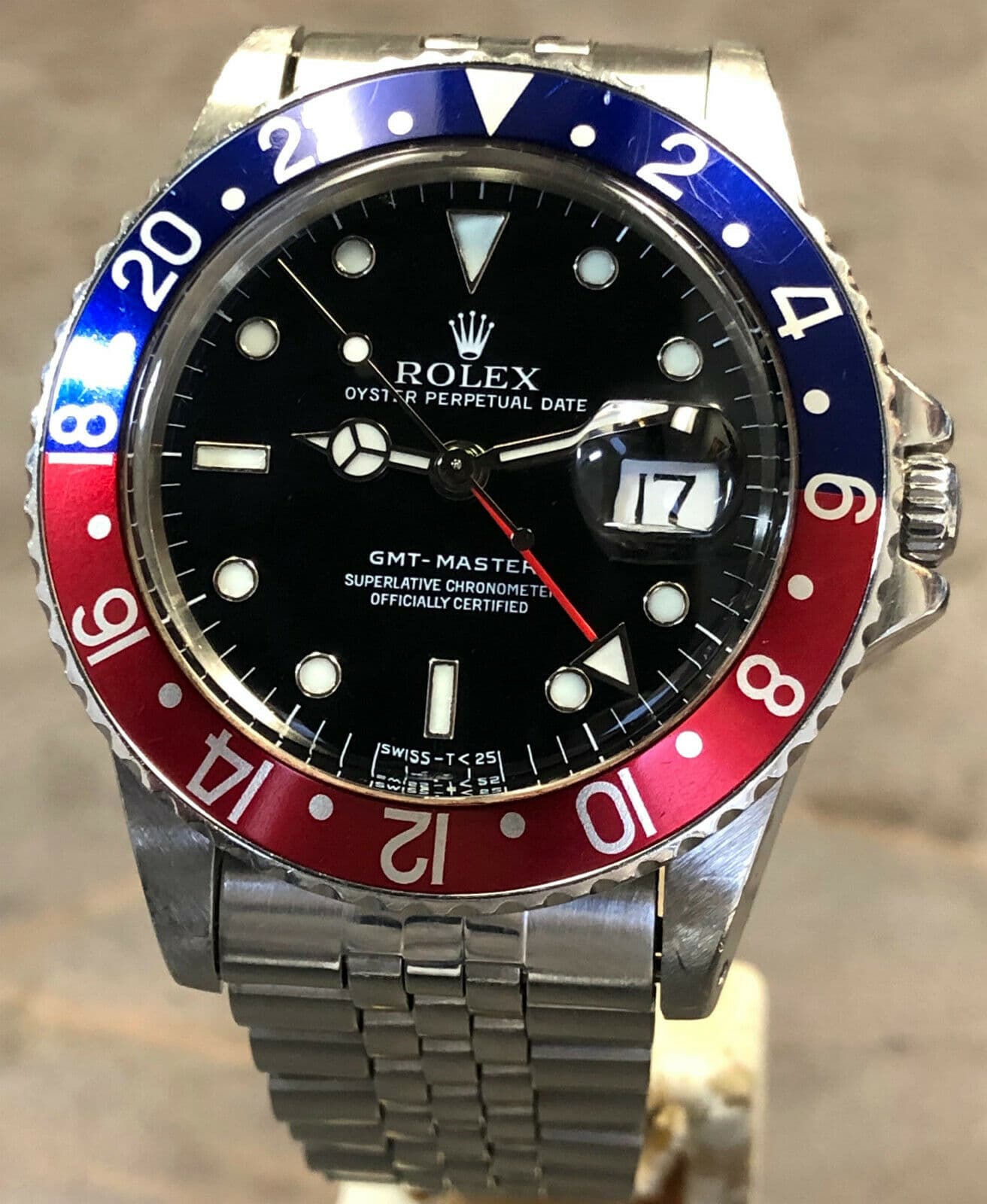 Rolex GMT-Master 16750
The Rolex GMT-Master 16750 was produced 1981 through 1988. This watch has a Caliber 3075 and an acrylic crystal glass. There were two variations of dials produced with the Rolex GMT-Master 16750, including a matte style without white gold indexes, which is quite rare, and a glossy style with white gold indexes. The indexes are made of a tritium material. 
This model features the hour/GMT/minute/second notations on the dial. As for water resistance level, the Rolex GMT-Master 16750 is pressure proof up to 100m.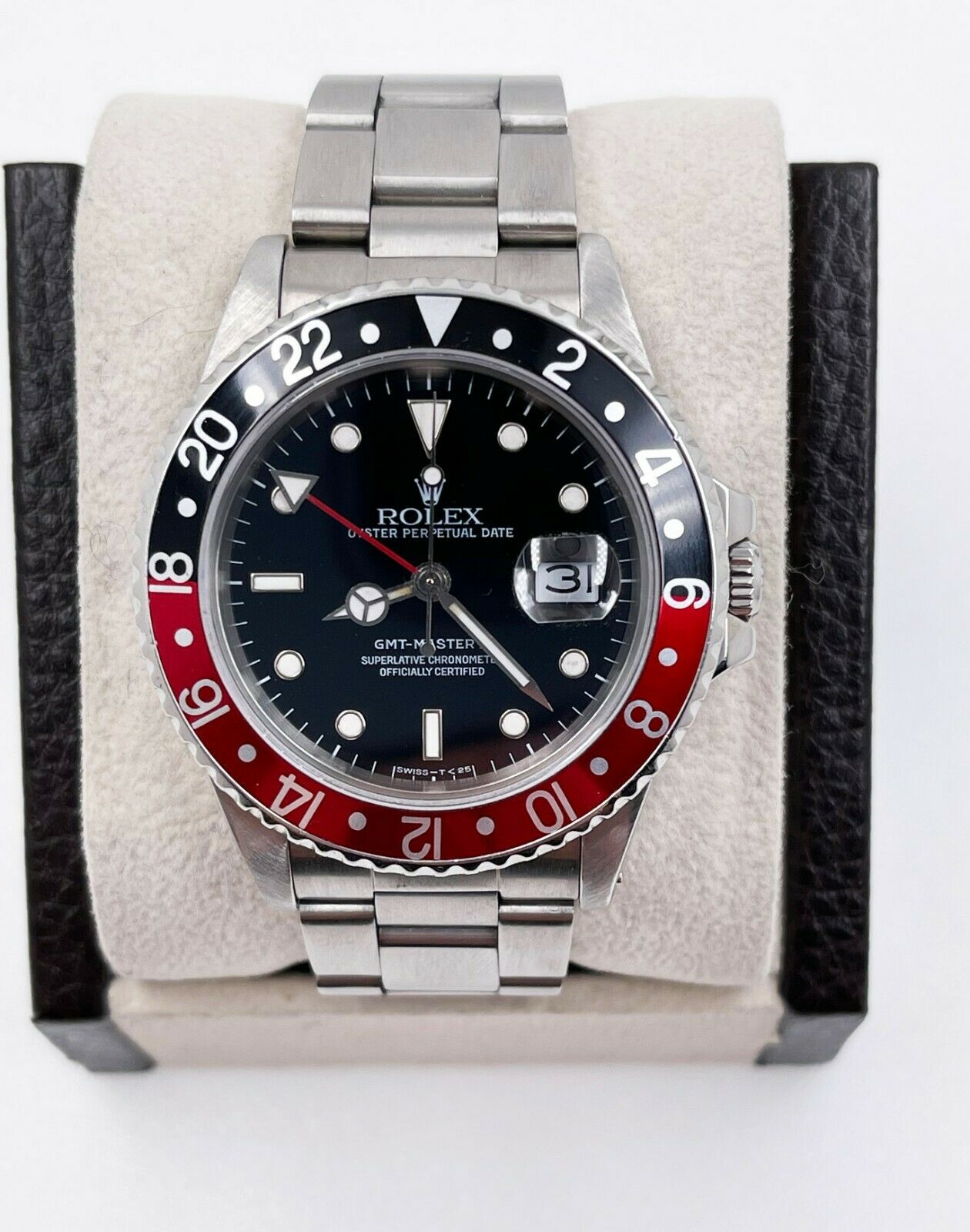 Rolex GMT-Master II 16760
The Rolex GMT-Master II 16760 made its debut in the mid-1980s as the first of the GMT-Master II models. The Rolex GMT-Master II reference number 16760 has a sapphire crystal, replacing the plexiglass used in other watch models, a black and red bezel, and 40mm diameter case. The case is thicker than prior models and its 12mm thick case is one of its signature features.  
The Rolex GMT-Master II 16760 is made of stainless steel and has a Rolex automatic Caliber 3085. This lovely Rolex watch also features a tritium lume, 18k white gold around the hour markers, and an independent center hour hand.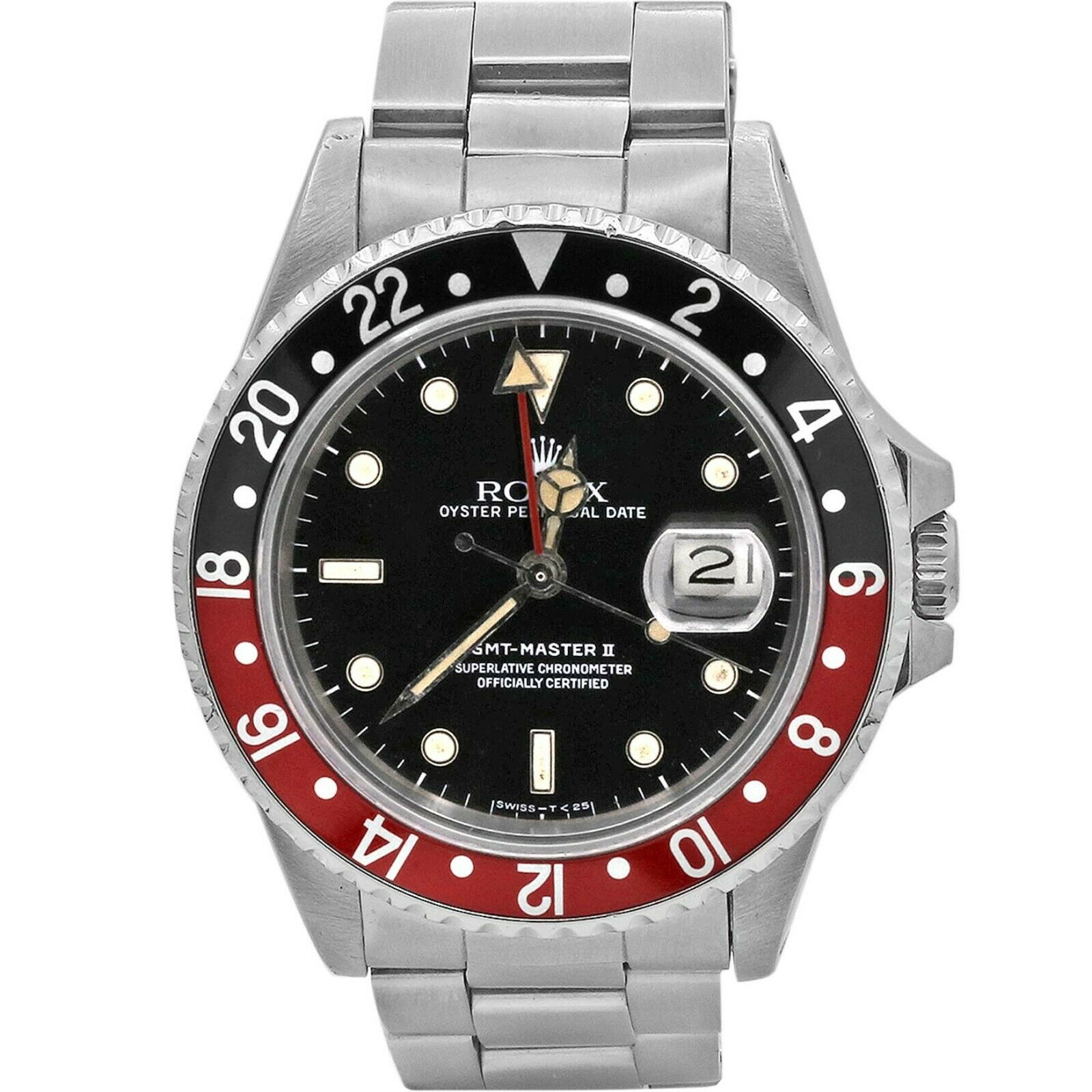 Find Your Stylish Vintage Rolex at Precision Watches and Jewelry
If you're looking for the perfect vintage Rolex, or if you're wondering where can I sell my vintage Rolex, Precision Watches and Jewelry provides the answer. As an Official Rolex Jeweler and Pre-Owned Rolex Watch Buyer, you can trust that Precision Watches and Jewelry has a professional and experienced team to help you find the ideal Rolex watch to buy or assist you if you want to sell your Rolex. 
Visit the Precision team at their Willow Grove store location or view your options online via the Precision Watches and Jewelry website.