VINTAGE ROLEX
Sea-Dweller 1665
Oyster Bracelet / 40mm / Stainless Steel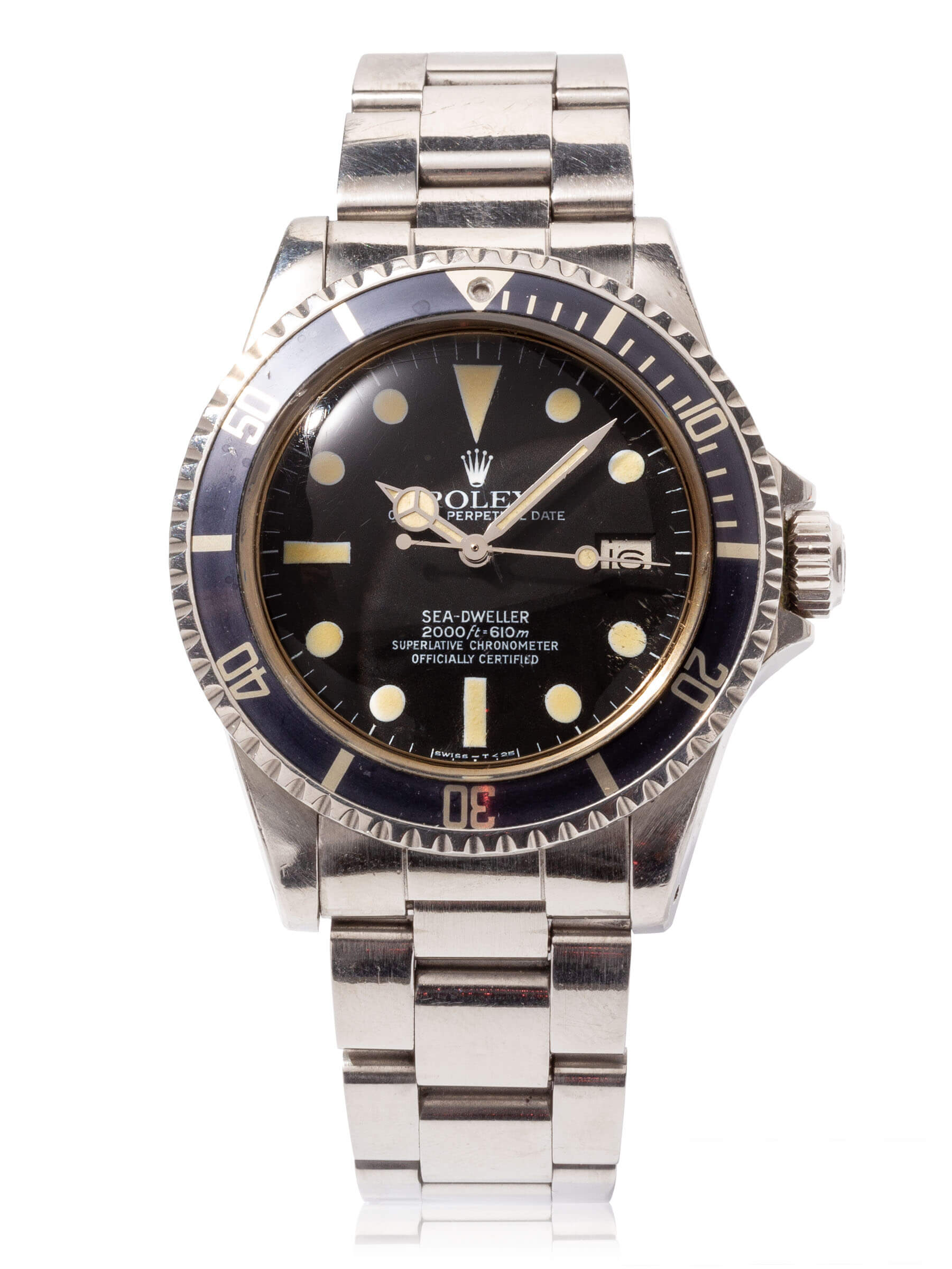 Vintage Rolex Sea-Dweller 1665
Vintage watch collectors have many options when it comes to timepieces. One luxury brand that sees a loyal following is the vintage Rolex. This luxury watch manufacturer has been producing timepieces since the early 1900s. Therefore, they must be doing something right! And vintage watch collectors have a fondness for vintage Rolex watches that's rivaled by few others.
If you're eager to expand your vintage Rolex collection, the Sea-Dweller is an excellent choice. The vintage Rolex Sea-Dweller reference 1665 was introduced in 1967 and was the combined effort of the manufacturer and COMEX, a French engineering and deep diving operation company. COMEX required a high quality diving watch, and the luxury brand watchmaker was the perfect fit. The luxury watch brand modified the Submariner model and the result was the vintage Rolex Sea-Dweller.
Worth Reading
The vintage Rolex Sea-Dweller reference 1665 was equipped with a helium escape valve, which made it the ideal dive watch. This vintage timepiece was produced from 1967 through 1977. During that time, the vintage Rolex Sea-Dweller introduced new features that differed from prior timepieces from the brand. The reference 1665 could be worn up to 610 m/2,000 ft. and also featured a thicker crystal and larger case. The overall design made this watch a likely option for divers who needed a timepiece that could withstand greater water depths and be more durable overall.
This vintage Rolex has a stainless steel bracelet and case. The dial features a date window, which makes it useful for everyday wear in addition to diving expeditions. The watch has some visible wear including scratches on the crystal and some blemishes on the case and bracelet. But, if you want a vintage Rolex Sea-Dweller reference 1665 that hasn't been touched up, this watch may be your perfect match.
If you want to add a vintage Rolex Sea-Dweller reference 1665 to your watch collection, make sure you have the room in your accessory box. If you need to clear some space, consider selling any pre-owned luxury watches that you don't wear anymore to Precision Watches & Jewelry of Willow Grove.
Located in the Willow Grove Park Mall, the reputable watchmakers at Precision Watches & Jewelry are ready to provide you with a top dollar quote for your vintage Rolex or other pre-owned luxury watch. Sell your timepieces and make money as well as room in your accessory collection for new treasures.
Precision Watches Pays Top Dollar!
Stress-Free Process and Instant Bank Transfer
Responsive, Honest and Completely Transparent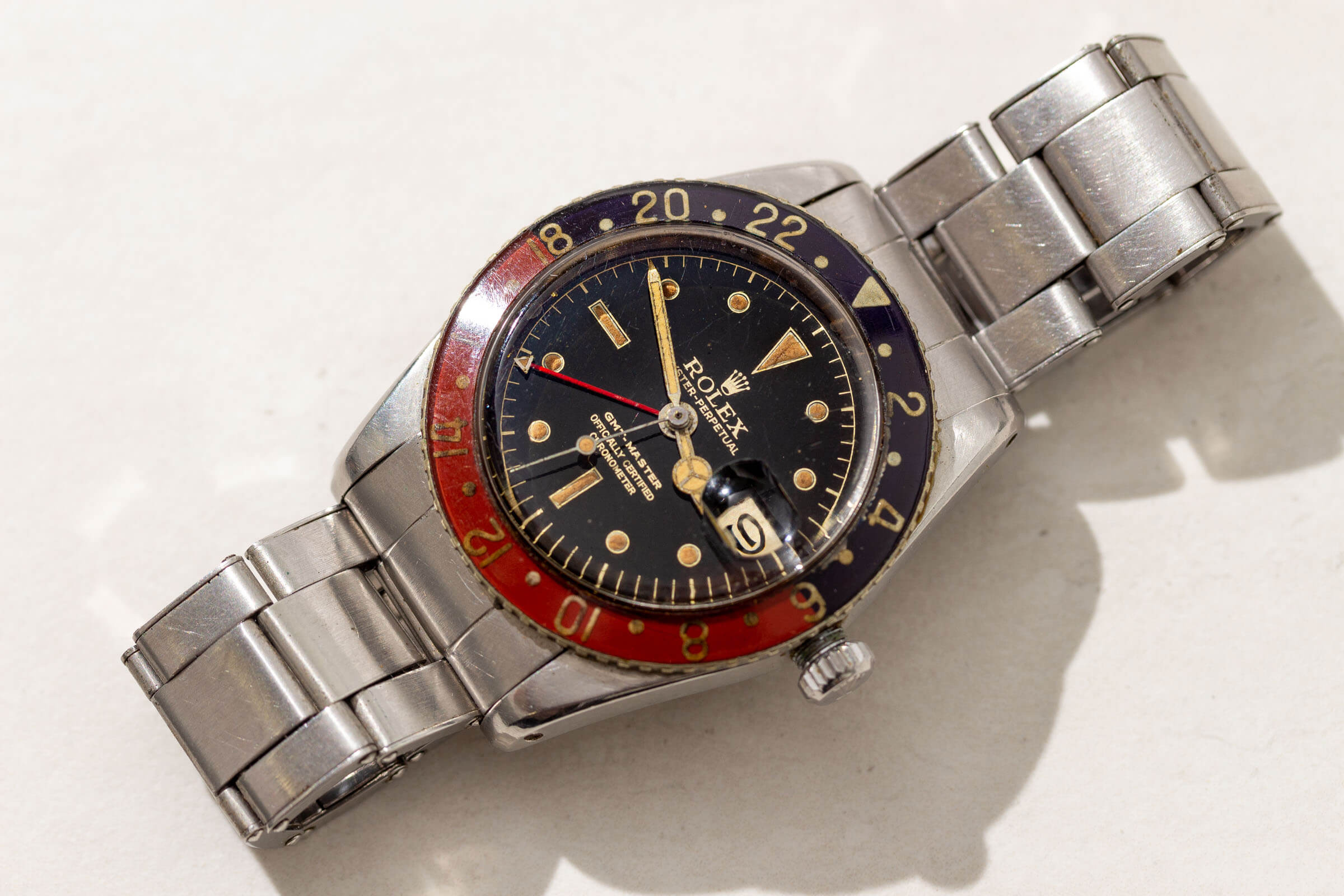 Watch of the Month
Vintage Rolex GMT-Master 6542 Bakelite
The beautiful vintage Rolex GMT-Master 6542 was the first ever made Rolex watch, a tool watch to assist commercial pilots.