Watch Battery Replacement
If you own a quartz watch, you'll have a battery that operates it. When the time comes to replace your battery, the reputable and professional team at Precision Watches & Jewelry can handle this job for you.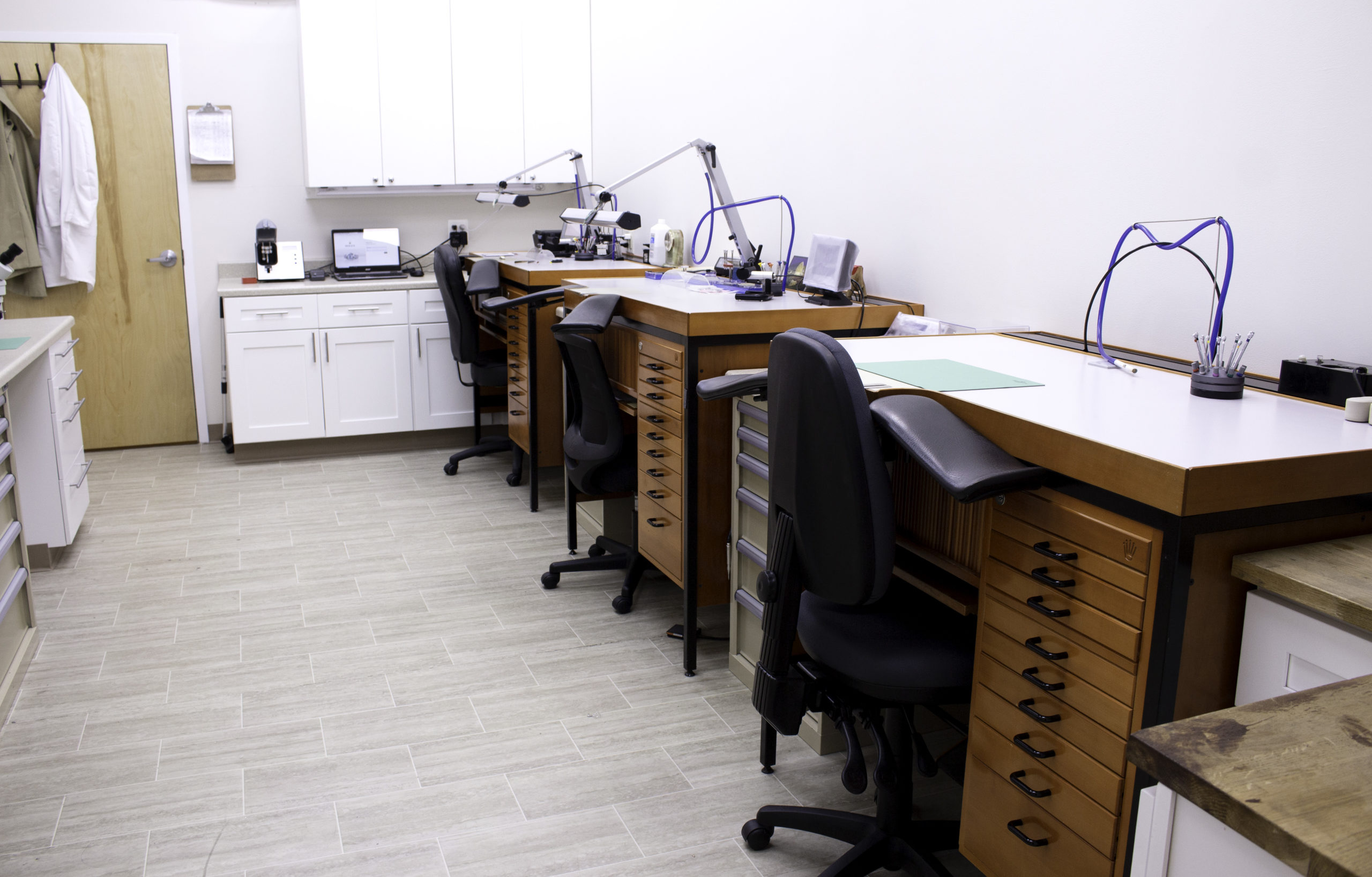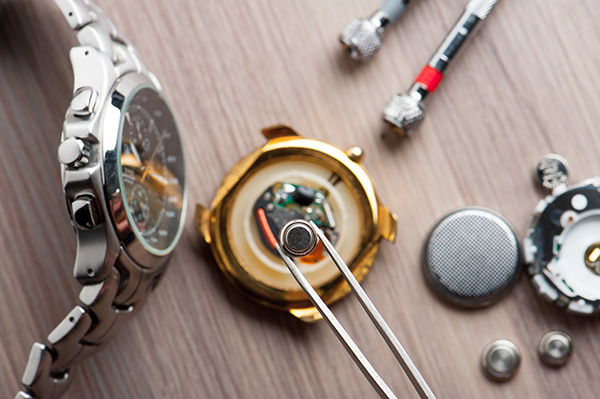 The following procedure will unfold when you bring your watch in for a battery replacement:
The watch case backing and battery case are removed and the battery is taken out of the watch.
A new battery is installed and, if the watch has a digital quartz movement, the circuit is reset.
The watch will be looked over to make sure it works correctly, gaskets will be inspected, and water resistance testing will be performed.
If the watch is working properly, it will then be reassembled.
See What Our Customers Are Saying About Precision Watches

Connect with one of our watch repair experts

Expert Watch Makers
Top Swiss Trained watchmakers on premises,
providing watch repairs, using 100% authentic,
genuine watch parts for your timepiece.

Outstanding Service
You can rest assured your watch is in safe
hands here at Precision Watches. We have a
state-of-the-art facility to ensure your watch receives only the best care available.

2 Year Guarantee
We are so confident in our services that
we are proud to offer a 2-year guarantee
on all watch repairs!
Why Choose Precision Watches For Your Repair?
Precision Watches & Jewelry has a state of the art workshop and performs all watch repair work on premises in the Willow Grove mall. Our own certified watchmaker and master jeweler perform all repairs, from the simplest battery change to the most complex overhaul and design work. 
Leave your luxury watch at Precision with confidence, knowing it will be handled with the care and attention it deserves, using only top of the line machines and original manufacturer products, all without ever needing to leave our workshop.
We provide watch repairs and services on all the top brands including Pre-Owned Rolex, Omega, Tag Heuer, Breitling, Audemars Piguet, Cartier, IWC, Baume and Mercier, Hublot and more. No chargeable work will be undertaken without your consent. We always agree on a price before completing any watch repairs. You can rest assured that there will be no hidden charges. We are honest and transparent with our pricing and are proud of the prices we offer. We are certain you will be happy with the service that we offer.
If you do not wish to proceed, watches will be returned free of charge.