Mechanical watch movements, meaning automatic or watches needing to be wound daily, require a different level of maintenance than, say, a digital watch. Because these watches have hundreds of moving parts inside, they require lubrication to ensure optimum performance and minimal friction and wear on the movement.
The failure of even one of the hundreds of parts in a watch can reduce your beautiful timepiece to little more than a shiny paperweight. If your watch is not keeping proper time or has stopped running altogether, we can perform a movement service to bring it back to running condition. Overhaul service is required for any mechanical watch which is no longer operating properly, or suffering from issue related to any major functions.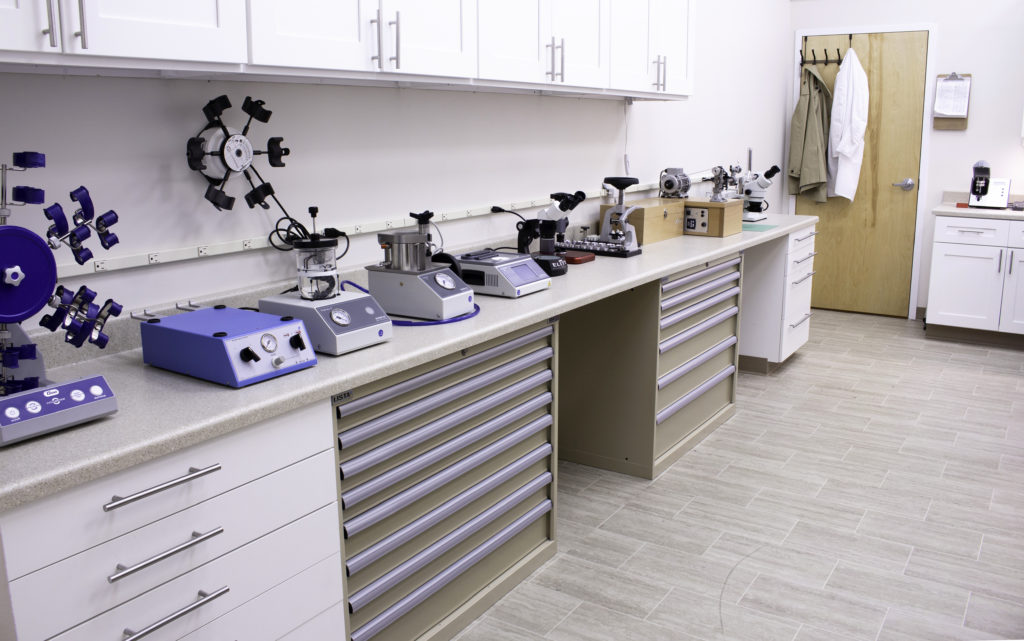 During the complete overhaul, the watchmakers at Precision Watches & Jewelry will perform the following services:
Disassemble the watch, including the case, movement, and bracelet.
Ultrasonic cleaning of the case and bracelet.
Inspect and disassemble the movement to inspect it.
Replace any movement parts.
Ultrasonic cleaning of the movement.
Calibrate the movement and return to the case.
Reattach the bracelet.
Pressure testing of the watch (wet and dry testing) to ensure water resistance.
Test all functions to ensure proper working order of the watch.
Time testing for accuracy.
It's recommended that you get a complete overhaul for your luxury watch on a periodic basis. Many Swiss manufacturers recommend complete overhauls every five years.
Connect with one of our watch repair experts
See What Our Customers Are Saying About Precision Watches

Expert Watch Makers
Top Swiss Trained watchmakers on premises,
providing watch repairs, using 100% authentic,
genuine watch parts for your timepiece.

Outstanding Service
You can rest assured your watch is in safe
hands here at Precision Watches. We have a
state-of-the-art facility to ensure your watch receives only the best care available.

2 Year Guarantee
We are so confident in our services that
we are proud to offer a 2-year guarantee
on all watch repairs!