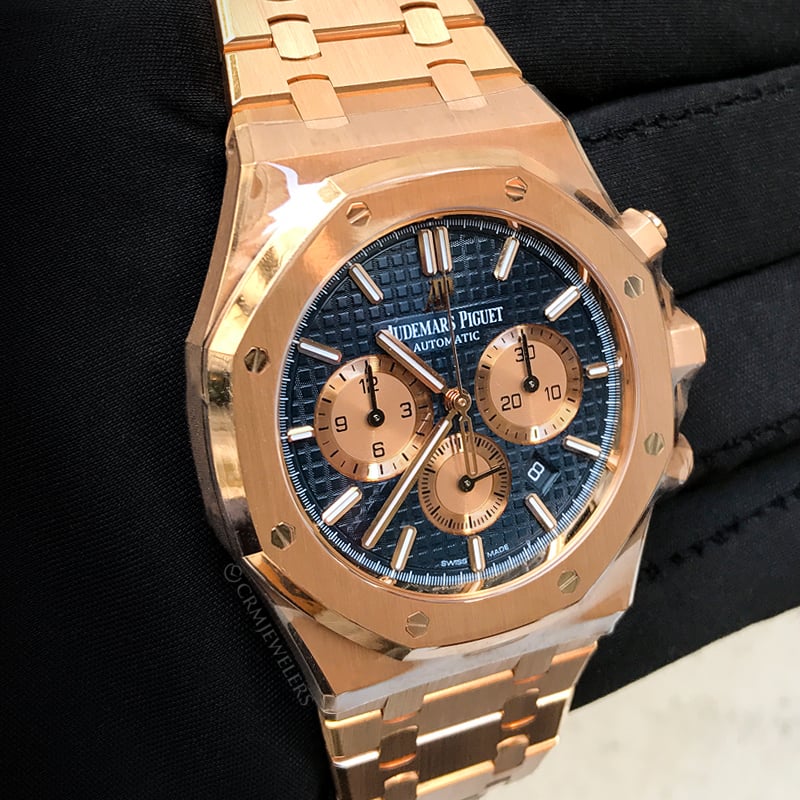 Billions is a show that holds nothing back. Originally airing in 2016, the show's whip-smart characters have spent five successful seasons plotting to stay two steps ahead of their opponents with devilish outmaneuvering and cunning strategy. The show's portrayal of the hedge fund industry has garnered praise from critics as an accurate depiction of the scandal and corruption that follows its top executives.
Though the characters themselves may not be likable, it's hard not to find yourself rooting for them and coming back for more season after season.
An incredibly noteworthy aspect of the show is the intentionality and thought put into character development and costume design. The meticulous detailing is especially apparent when considering the watches worn by different characters.
Here, we'll walk through some of the iconic timepieces seen in the show and what they say about the characters who wear them.
What Watch Does Chuck Rhoades Wear in Billions?
The character of Chuck Rhoades represents the just and righteous fight against financial corruption in the United States. He serves as U.S. Attorney for New York and has an incredible track record as a prosecutor of insider trading cases. However, his dedication to the cause faces challenges when investigating Bobby Axelrod, his wife's boss.
Brilliant, audacious, and possessing a strong sense of justice, Chuck Rhoades' watch of choice makes perfect sense. In Billions, this character wears a Hamilton Jazzmaster Viewmatic Gold Watch. Founded on American soil, Hamilton is an exemplary brand choice for this patriotic public servant.
The Jazzmaster Viewmatic is a classic timepiece, perfect for a classic, straightforward kind of man. The colors of a rose gold-tone case and brown leather strap harken back to a different era in American history when the public took corruption seriously and respected the law. This elegant, no-nonsense timepiece perfectly represents the character of Chuck Rhoades and the ideals for which he stands.
What Watch Does Bobby Axelrod Wear in Billions?
Bobby Axelrod is the complete contrast to Chuck. The CEO of Axe Capital, the billionaire runs the hedge fund that the U.S. Attorney must investigate. As a wicked savvy investor, Bobby has earned his lavish lifestyle and reputation for being self-made. As you may expect from a wealthy Wall Street billionaire, Bobby sports multiple luxury watches throughout the show.
He wears the Cartier Roadster during the first season, which is an elegant timepiece that screams luxury. The watch boasts a 50mm polished stainless-steel case and sapphire crystal window—it signifies confidence, professionalism, and refinement without losing its lavish appeal.
You can also spot Bobby sporting an Audemars Piguet Royal Oak Chronograph watch. Despite its sturdy, casual appearance, this masterpiece should not be underestimated, with price tags in the quintuples. This watch perfectly exemplifies Bobby's character as a self-made billionaire from humble beginnings.
He's also spotted wearing a much more flashy limited edition Royal Oak watch, showing that he can and will gladly flaunt his wealth and status when it suits him.
Other Notable Watches Worn in Billions
Product placement in TV and film is nothing new. We all accept it as an expected part of consuming our favorite media in this day and age. But research has shown that, even if viewers are aware of intentional product placement, it still positively influences viewers with its presence, especially if the item is strategic for the stories we love. That means that seeing characters like Chuck and Bobby wearing specific wristwatches can impact your feelings positively about the products themselves, whether you know it's by design or not.
Intentional or not, these watches being featured in a popular show like Billions has a substantial impact. To see how else the show and partnered brands may sway our preferences, let's look at some of the other notable watch-sightings in this Showtime hit.
Patek Philippe ref. 5270R Perpetual Calendar
Bobby recruits Taylor Mason, a brilliant intern at Axe Capital, because of their out-of-the-box thinking. They wear the Patek Philippe ref. 5270R Perpetual Calendar.
This incredible watch of intricate design is perhaps the most unique on the show. It's a fitting timepiece for a revolutionary non-binary character portrayal.
Franck Muller Perpetual Calendar
As he presides over his courtroom, Judge Adam DeGiulio wears the Franck Muller Perpetual Calendar, yet another intricate watch.
Tag Heuer Aquaracer
The Tag Heuer Aquaracer is a fitting watch for "Dollar" Bill Stearn, a no-nonsense kind of guy and trusted trader at Bobby's firm.
Conclusion
All of the watches on the show signify wealth and status while embodying the subtle characteristics and priorities of the wearers. Plus, studies have shown that people who wear wristwatches possess high levels of conscientiousness. With this in mind, it's no major surprise that the work-hard, play-hard characters in Billions own these luxurious, high-end watches.