March 4, 2019
Features Of The Longines HydroConquest
Reasons to Make the Longines HydroConquest Your Next Luxury Watch Purchase
Luxury brand watches are exquisite, no matter which brand you select. However, there is often a luxury brand watch which catches your eye immediately. One watch which you should consider is the Longines HydroConquest. Longines is well-known in the luxury watch arena and for good reasons. This high-quality watch manufacturer produces exceptional watches of a wide array.
If you live in Horsham, Lansdale, Doylestown, or Willow Grove, and find yourself eager to view this lovely watch in person, Precision Watches & Jewelry in the Willow Grove Park Mall can help you out. As an authorized Longines retailer, Precision Watches & Jewelry has the stellar Longines HydroConquest in its inventory and can show you the many wonderful features surrounding this luxury brand watch.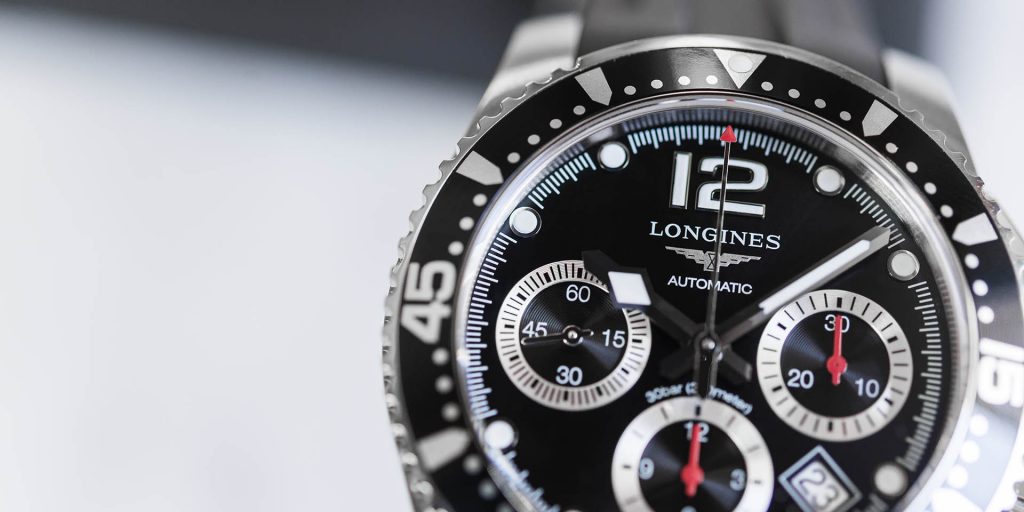 About the Longines Brand
Longines was founded in Saint-Imier, Switzerland in 1832 and continues operations there to this day. Initially, the luxury watch brand started under a different name and later took the Longines name in 1866, named after the place where the watch factory would soon be built the following year. Today, the Longines watch manufacturer is an integral part of the Swatch Group Ltd. company and the Longines watch is offered in over 150 countries.
Reasons to Buy a Longines HydroConquest
The Longines HydroConquest offers many exquisite features. Some of the aspects of this contemporary style dive watch which purchasers will appreciate include the 300m water resistant case, a lovely sapphire crystal, unidirectional rotating bezel, double-folding clasp bracelet, and a diver's extension. Interested watch purchasers can choose from a wide array of Longines HydroConquest styles, ranging from an exquisite blue face and stainless steel bracelet option to a sporty black and silver face with a rubber strap, and so much more.
With the Longines HydroConquest dive watch, you can select a style which fits your needs and fashion sense. All of the Longines HydroConquest watches offer exceptional features. You just have to decide which Longines HydroConquest watch is right for your wardrobe.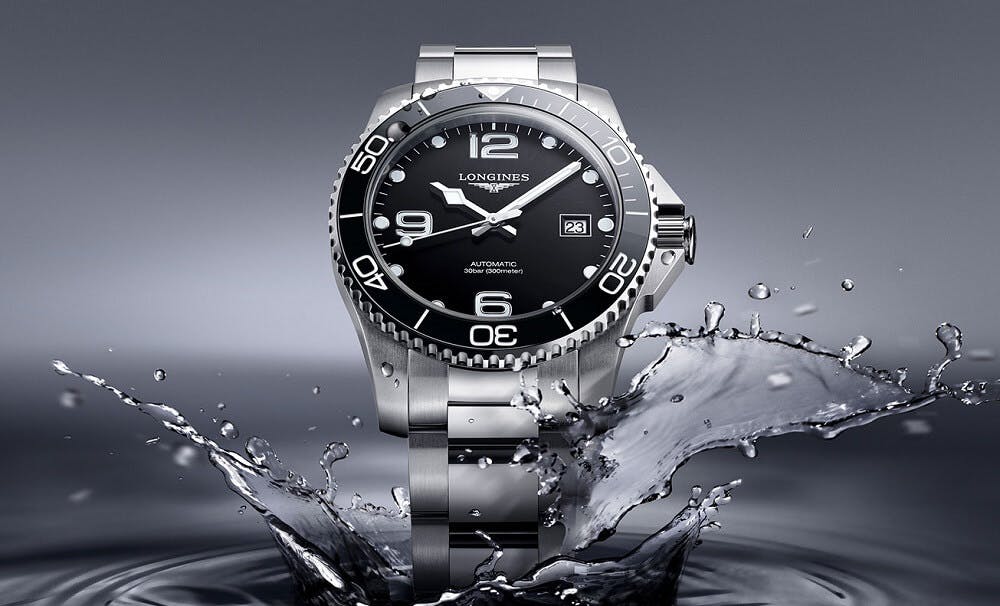 Visit Precision Watches & Jewelry to See the Longines HydroConquest in Person
If you live in the Philadelphia suburbs and are ready to try on some Longines HydroConquest options for yourself, visit Precision Watches & Jewelry in Willow Grove to view the various styles. Our friendly and helpful team members can show you the options which Precision Watches & Jewelry has in stock and answer any questions which you may have regarding the specific aspects of each Longines HydroConquest watch. As an authorized Longines dealer, we are well-versed in all aspects of the Longines brand and will help you every step of the way as you embark on your luxury brand Longines watch purchase journey.
Explore the fabulous features of the Longines HydroConquest luxury watch at Precision Watches & Jewelry. Whether searching for a dive watch to use in the water or simply seeking out a luxury brand watch which offers ideal features and exquisite detailing, the Longines HydroConquest is your go-to timepiece. We can help you find the style of Longines HydroConquest watch which meets your individual tastes as well as your desired budget.