February 21, 2019
Exquisite Features Of The Tudor Pelagos And Why You Should Add This Watch To Your Collection
The Tudor luxury watch brand offers many extraordinary features. With many Tudor watch models to choose from, you may be wondering which Tudor luxury brand watch model to explore. One Tudor watch model you should have your eye on is the Tudor Pelagos, available at Precision Watches & Jewelry in Willow Grove, which is an authorized Tudor dealer.
Fabulous Features of the Tudor Pelagos
The Tudor Pelagos watch model was introduced in 2012. This highly sought after dive watch model has many attractive features which make it a must-have Tudor watch for many individuals. Some of the exceptional attributes include the following:
42mm titanium case with a matte, satin finish
Helium release valve
Water resistant up to 500m
Date window
Luminous snowflake hands
Blue-tinted lume
Injected, matte ceramic bezel
Matte-finished bracelet with floating clasp
Two extra rubber straps
Why This Tudor Watch Should Be Added to Your Collection
Just by reading the aforementioned list of features, you may be ready to head out the door and purchase a Tudor Pelagos to add to your watch collection. If you need a little more incentive, simply look to the Tudor name to help you with your buying decision. Tudor watches are exceptionally made and are made to be worn for years to come. The style of the Tudor watch is one which will never become outdated as the overall look is stylish and classic.
With regard to the Tudor Pelagos watch model, you don't need to be a diver to add a dive watch to your accessory collection. Although this type of watch is suitable for this area of recreation, the Tudor Pelagos can be your everyday watch if you so desire. The features are exquisite and this watch is one you'll want to wear as often as possible.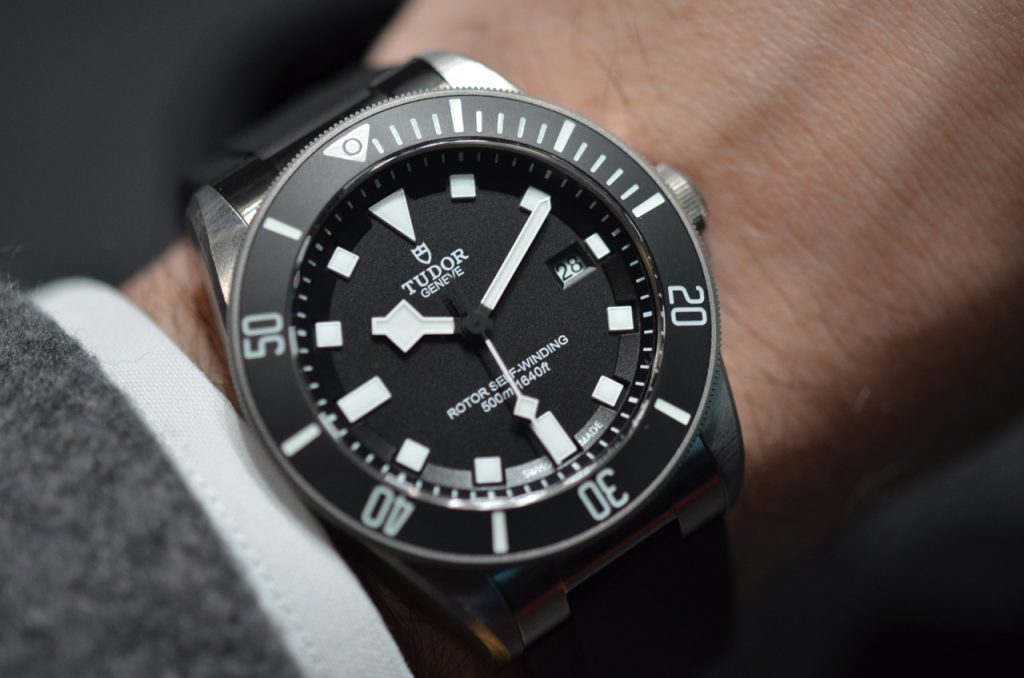 Purchase Your Next Tudor Pelagos Watch at Precision Watches & Jewelry in Willow Grove
Ready to purchase your Tudor Pelagos watch? Precision Watches & Jewelry in the Willow Grove Park Mall is the place to go. As an authorized Tudor retailer, Precision Watches & Jewelry offers an extensive selection of Tudor watches, including the Tudor Pelagos. This authorized Tudor dealer is well-versed in the many intricacies and features of the Tudor watch and Tudor Pelagos watch, in particular. The exceptional staff at Precision Watches & Jewelry can help you explore the many aspects of the Tudor Pelagos watch and answer any questions which you may have as you consider purchasing this extraordinary Tudor watch.
If you live in the suburban Philadelphia area, such as Hatboro, Warrington, Glenside, Abington or other locations, and find yourself contemplating a Tudor Pelagos watch purchase, visit the friendly and helpful staff at Precision Watches & Jewelry in Willow Grove and allow them to show you this exquisite watch in person.