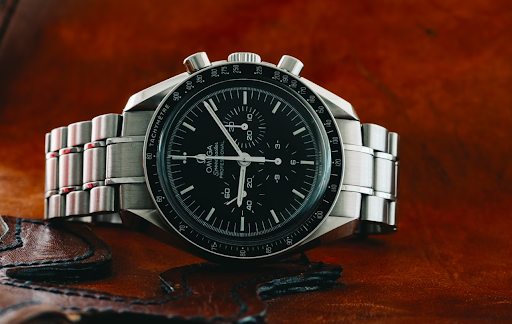 Omega is a Swiss subsidiary that produces exceptionally high-quality watches. This prestigious company presides over a century and a half long history, including notable achievements, like sending the first watch to space and being the chosen timekeepers of the Olympics since the 1930s.
This prestigious brand is hard at work, and they've continued to produce fantastic timekeepers for generations, through wars, a transforming world, and in the face of a wide range of changes to the watchmaking industry.
Given its high output, some may be curious to know how many watches this Swiss watchmaker produces. Keep reading to find out the numbers and how they compare against other luxury watches.
How Many Watches Are Produced Each Year by Omega?
Omega is a powerhouse in this industry, powerful enough to compete with other brand names such as Cartier, Longines, and Patek Phillipe. They are also a part of the famous Swatch Group, which positions them as allies and partners alongside other behemoths in the industry.
The influence of Omega is partly due to the significant number of they produce, a number that in 2020 was estimated to be half a million total watches. These high production numbers, coupled with their total sales in 2020, caused their overall influence on the market to increase. Indeed, throughout 2020, they gained an 8.8% market share, competing against other titans such as Longines, Patek Phillipe, and Tissot.
These numbers indicate a solid and consistent increase in sales, as shown by their astounding numbers with a retail value of over two billion Swiss francs in 2020.
Has Omega Production Increased or Decreased?
For the last few years, the production of Omega watches has seen a consistent increase, as has the value of its timepieces. Their numbers and overall value as a brand and member of the Swatch group skyrocketed, allowing them to become the second most valuable.
Another factor worth consideration in the context of production numbers is the range of production. Omega's watches are suitable for many demographics, not just men looking for stylish, well-designed watches. Women and people across a range of socio-economic classes are turning to this luxury watchmaker. The broad appeal is one area where it differs from its competitors, and this is why it can stand out so keenly and possess as much value as it does.
Its competitors have, by and large, stuck to one demographic and attempted to do their very best at creating timepieces relevant to those demographics. But Omega has understood that the market for high-quality timepieces has transformed. Over the last few years, the company has boldly experimented with watches for a breadth of people, which has paid off financially.
How Do Omega's Production Numbers Compare Against Other Brands?
Longines
Longines is one of the most significant competitors of Omega, though, like many other brands, it is a subsidiary of the Swatches group. Their most recent production numbers may be more substantial than Omega's numbers since they produced over one and a half million units in 2020.
Still, despite the higher output, their actual value was less than Omega. While Omega managed to attain an 8.8% market share, Longines could only gain 6.4%. These numbers tell a story every bit as complex as the story told by the production numbers. Even though it sold fewer units, Omega's value was grand enough to outweigh the disparity between their production numbers.
The efforts of Longines in the past few years have included efforts to create watches that age well and have a higher average retail price.
Patek Phillipe
Patek Phillipe is one of the few main competitors of companies such as Omega due to it not being a member of the Swatches group. It produces an estimated 62,000 timepieces a year, compared to Omega's half a million. These vastly different numbers showcase a significant difference between the two brands.
Omega is prepared and eager to appeal to several different demographics. Meanwhile, Patek Phillipe has loyally stuck to one demographic and created timepieces for a loyal base of customers.
Conclusion
While there is no shortage of companies involved in creating high-quality time-keeping pieces, it is clear that only a few stand head and shoulders above the competition. Even in a heavily saturated industry, Omega continues to outperform and outproduce competitors because it is a trusted source for quality, fashionable timepieces that appeal to a broad range of consumers.
Omega's production and market share have only increased alongside their value throughout the last few years. You can trust that they will continue to grow over time and that dealing with them is a safe investment.
For pre-owned and vintage Omega watches, consider Precision Watches. Our collection allows you to obtain one of the numerous timepieces this exceptional company produces at a reasonable cost.