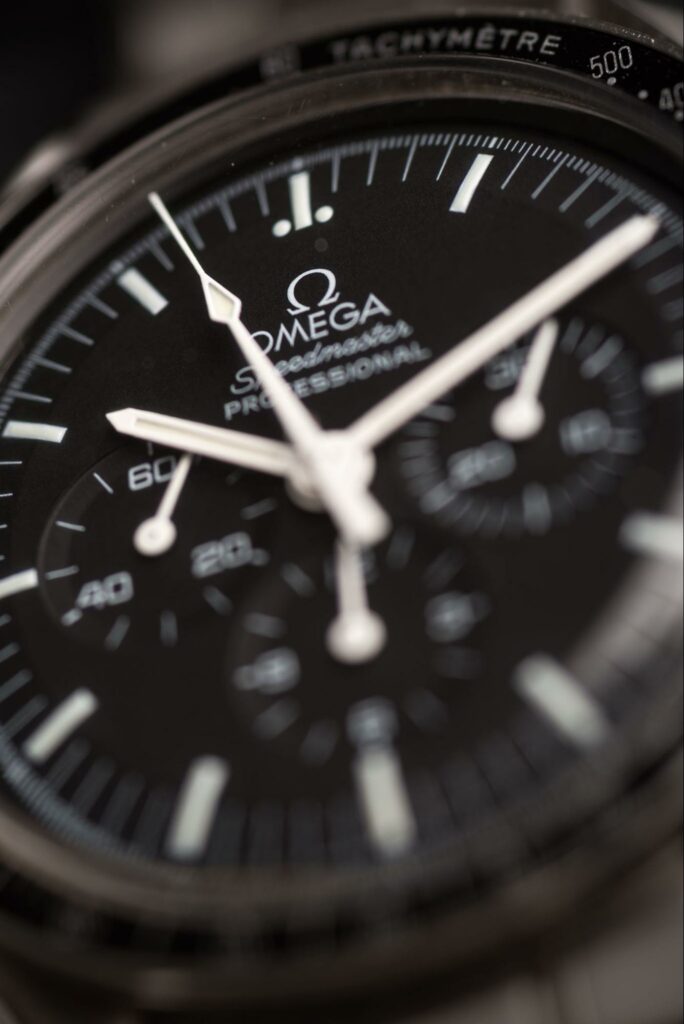 Nothing says class and sophistication quite like a vintage timepiece. 
Omega watches are particularly eye-catching when channeling that highly sought-after old-fashioned style. Antique collectors, fashionistas, and watch enthusiasts alike all proclaim Omega watches to be the pinnacle of vintage wear, mainly because of the company's reputation as a luxury brand with highly advanced technology capable of withstanding the test of time…literally. 
Before you rush off to buy one you saw at auction; however, there are some factors you'll need to take into consideration to determine a vintage Omega's exact worth. 
No matter the watch, any Omega is likely to be a valuable investment. 
Read on for more information on how to determine exactly how valuable your new favorite old watch is. 
Which Factors Affect the Value of a Vintage Omega Watch?
While one watch might look attractive and have value for the luxury touch it brings to your ensemble; another might be worth far more on the market because of its make and model. 
Plus, like anything else fashion-related, some timepieces are meant for everyday wear and others whose value lies in the fact that their exquisite design will last for generations. 
The factors below give a good sense of what you should look for when deciding about a vintage watch purchase. 
1. Market Price 
Turns out, not only antique lovers are finding themselves drawn to vintage Omega watches. 
While some people naturally prefer vintage over new — either for the antique appeal or the good story that comes with sporting an incredibly distinctive one — others go the secondhand route simply because it offers a cheaper alternative for a similar product. 
Depending on the state of the luxury jewelry market, there are times when buying a used Omega is a significantly more affordable route to take than purchasing new, even though the ultimate product is relatively similar. 
When Omega's recommended retail price skyrockets, the preowned watch price follows. 
So, even if you purchased a second hand Omega for next to nothing a few years ago, it could be worth plenty shortly due to market fluctuations. For this reason, among several others, watch experts tend to agree that an Omega is always a good investment. 
2. Model Type
Though everything with the Omega name is considered a desirable piece on the market, some models tend to fetch a higher price than others. 
Luxury brands love to make specialty models to commemorate company milestones and other cultural trends. A quick look into the history of the Omega line shows that they have a few of these unique models in their portfolio, as well. 
These unique edition models can sometimes be easy for the average customer to miss. However, a luxury watch collector will know right away if a model is commonplace or a rare, valuable find. 
While an Omega watch is likely to always be of some value, brushing up on the brand's history and trends can help you stay attuned to particularly good investments and finds. 
3. Condition
An Omega watch is no run-of-the-mill watch, where a slight ding or nick can be covered up and forgotten. On the contrary, even the slightest damage will significantly diminish the value of your investment. 
Luxury shoppers expect their purchases to be in mint condition or close to it. So, if you want your Omega watch to fetch the highest price, then make sure the upkeep matches the investment value. 
Which Vintage Omega Watches Hold Their Value?
1. Omega Speedmaster (Moonwatch Professional Chronograph 42mm)
If you're looking for a watch that will give you the most accurate time reading imaginable, then look no further than the Omega Speedmaster. 
Though these watches have been consistently popular over the years, the vintage editions tend to be even more sought after than the new ones. Due to changes in the design of the dials, those manufactured before 1968 are considered rare finds and, thus, ideal purchases. 
Speedmasters with stepped dials from the 1970s and luminous dials from the 1980s and 90s are also fetching attention on the market. That said, it's acknowledged that the more vintage the Speedmaster, the more valuable. 
2. Omega Seamaster (Professional 300m)
To collectors, the Omega Seamaster is held in the utmost esteem. First manufactured in 1948, these watches have stayed consistently gorgeous over the years while keeping up with tasteful fashion trends. 
Known as a "diving watch," the Seamaster combines technological innovation with style and can be worn for sport and dress. While the steel, quartz, and automatic editions are considered the most classically valuable, any Seamaster is a solid investment.
Even James Bond was proud to flaunt one on the silver screen. 
FAQs
Do Vintage Omega Watches Go Up in Value?
The price of vintage Omega watches is never completely stable and does tend to go up and down based on some simple market principles. 
Circling back to our prior discussion on the nuances of the watch market, it's important to note the factor of supply and demand when trying to determine value. If you follow the watch market closely, you'll notice that it suffers from supply fluctuations just like anything else, only more so due to the inherent value and scarcity ascribed to luxury goods. 
When there are fewer newly made Omega watches available, the secondhand ones become increasingly popular in a short amount of time. Likewise, as secondhand watches rise in popularity and value, so do their prices, making them increasingly smart investments. 
Conclusion
Vintage editions tend to be particularly desirable for their historical designs and relative scarcity for luxury fashion items. 
Should anything cause these vintage timepieces to become even slightly more scarce, then all of a sudden, you'll see jewelry dealers rolling out the red carpet at the chance to get their hands on one. 
So, if you are already in possession of one, then that's money in the bag. If not, consider the chance to scoop one up as a sound investment.If you need any further information from some true experts in the field, get in contact with Precision Watches today.