How Much Is My IWC Watch Worth?
There are many factors that determine the resale value of your IWC watch. Find out how much your IWC watch is worth today by filling out the form, calling, or visiting our store. We are located outside of Philadelphia, Pennsylvania in the Willow Grove Park Mall. As an Authorized Dealer of many top Swiss watch brands, we offer the highest price possible.
We Buy These IWC Watch References
Pre-owned IWC watches have different values simply because of their reference number. The reference number will also determine the watch model. Reference numbers are worth more money due to limited availability, added features, and year of production. For example, a pre-owned IWC Sidèrale Scafusia is likely to get you more money than if you sell your IWC Portuguese Chronograph.
How To Sell My IWC to Precision Watches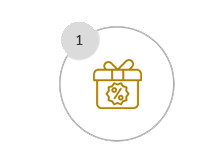 Get a Free Offer
Simply select your watch and answer
a few questions…

Get Quote
Our team of expert watch buyers evaluates
each watch, and provides you with a quote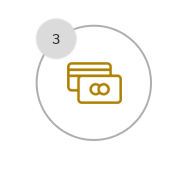 Get Paid
Once our finalized quote is accepted, we provide you with an insured shipping label. When we receive the watch, a check or online bank transfer is processed.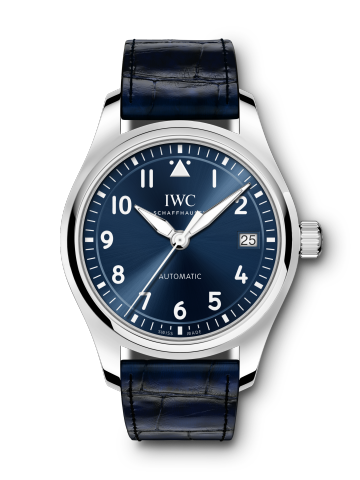 Interested in Selling Your IWC Watch?
At Precision Watches & Jewelry, we offer the best prices for watches manufactured by the world's leading brands. Our staff is made up of industry experts and skilled craftsmen who are qualified to provide you with an accurate appraisal. So whether you want to upgrade to a new make or model, or receive a fair payment today and resume shopping later, we can offer you the highest value for an IWC watch.
That's why Precision Watches & Jewelry can offer you a rewarding return on investment. We make it easy to stay relevant as styles and functionalities evolve.
Let us help you keep up with the latest trends in the luxury watch industry. Complete a contact form today for a free quote.
About IWC Watches
In 1868, a 27-year-old American engineer and watchmaker named Florentine Ariosto Jones founded a new watch company. He ventured across the Atlantic to Switzerland, where wages were still relatively low compared to the US.
Jones was eager to combine the exceptional craftsmanship of the Swiss with innovative engineering technology from overseas to develop high-quality watches for the American market. He is remembered as a driven pioneer in the watchmaking industry.
At the time, most watchmakers worked out of tiny workshops and even their homes. But Jones envisioned building a modern factory with streamlined manufacturing. And he was able to turn this dream into reality by starting the International Watch Company (IWC) in Schaffhausen, Switzerland.
In 1936, IWC introduced its first "Special Pilots Watch." This model came with a rotating bezel with an arrowhead index used to catalog take-off times. The Pilot's watch is still an essential part of the IWC collection to this day.
A few years later, two importers from Portuguese ordered a series of large wristwatches with high-precision pocket watch calibres, marking the start of the IWC Portuguese watch family.
In 1955, the Ingenieur with automatic winding was introduced. About ten years later, IWC rolled out a popular series of diver's watches with the Aquatimer. And in 1969, the IWC Da Vinci was the first IWC wristwatch with Beta 21 Quartz movement.
Precision Watches & Jewelry makes selling your IWC watch a quick, simple and rewarding process. Submit your information today for a free quote.