VINTAGE ROLEX
1981 GMT-Master 16750
Jubilee Bracelet / 40 mm / Steel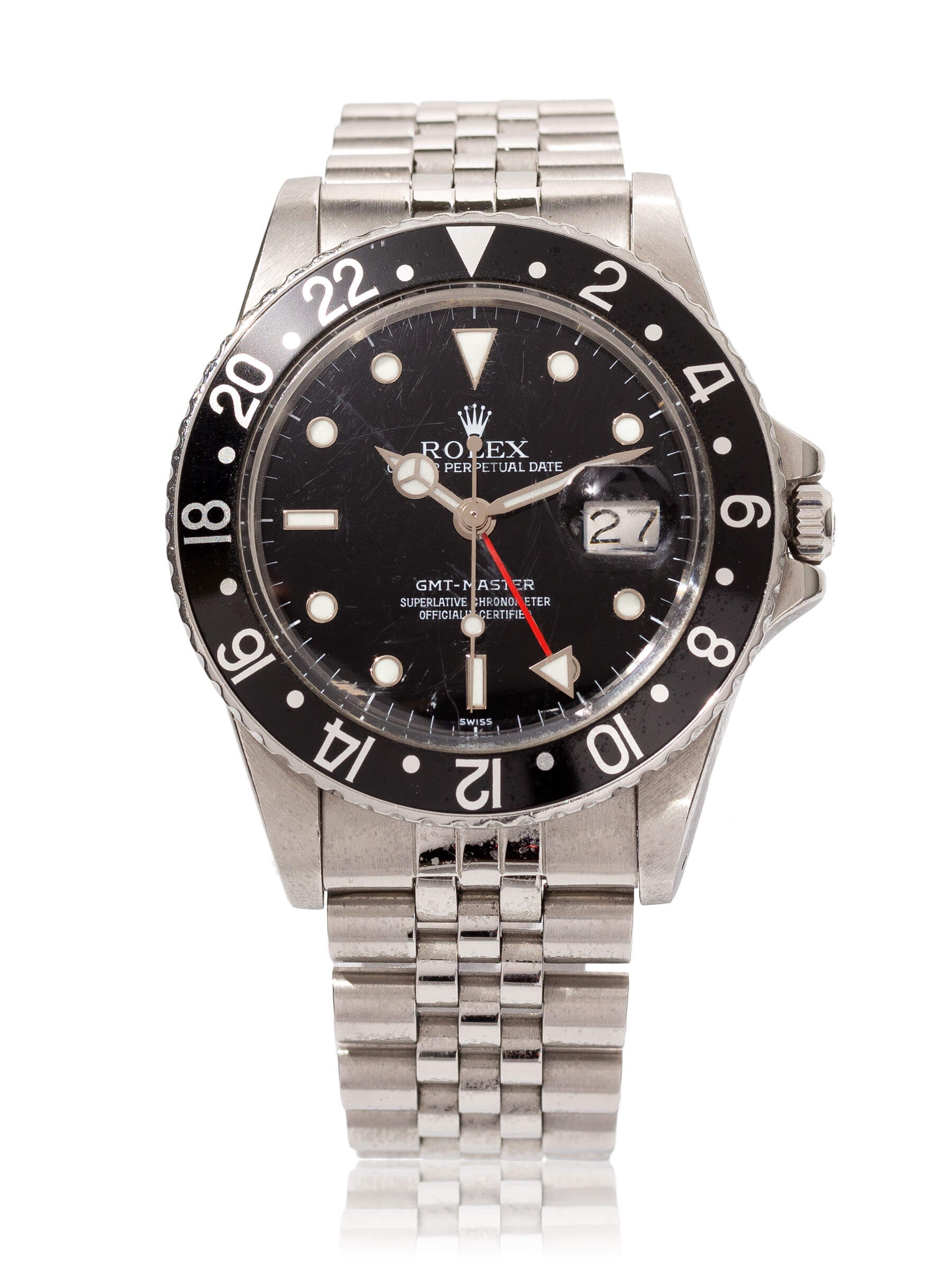 1981 Vintage Rolex GMT-Master 16750
Vintage Rolex watches draw a loyal following, especially amongst luxury watch collectors. Some vintage Rolex collectors have their eye on watches from the mid-1900s while others prefer a newer vintage model. One luxury watch that falls in the latter category is the vintage Rolex GMT Black Bezel 16750.
The company produced the reference 16750 through the majority of the 1980s. Therefore, this watch model is an older model but not too antique in character. The reference 16750 was the next watch to be produced after the reference 1675. The reference 16750 is like the reference 1675 but has a caliber 3075 movement. Many of the differences between the two watches lie in the technical area of things.
Worth Reading
This vintage Rolex GMT Black Bezel reference 16750 has a black dial and black bezel with 24-hour markings. Another welcome feature of the reference 16750 is the date window. The crystal is a little scratched on this specific watch, but some collectors like the natural blemishes that go along with a watch that is more mature in years. Other features of the reference 16750 include round and baton indices as well as a mechanical movement. The stainless steel bracelet and case appear to be in good condition.
If you want to sell your current vintage Rolex watch or other pre-owned timepiece, Precision Watches & Jewelry in the Philadelphia area can help. Our professional watchmakers will evaluate your watch and give you a quote to buy it. With our convenient location in the Willow Grove Park Mall, you can visit our store with ease and sell your watch to our reputable watch shop when you're ready to do so.
This model is not for sale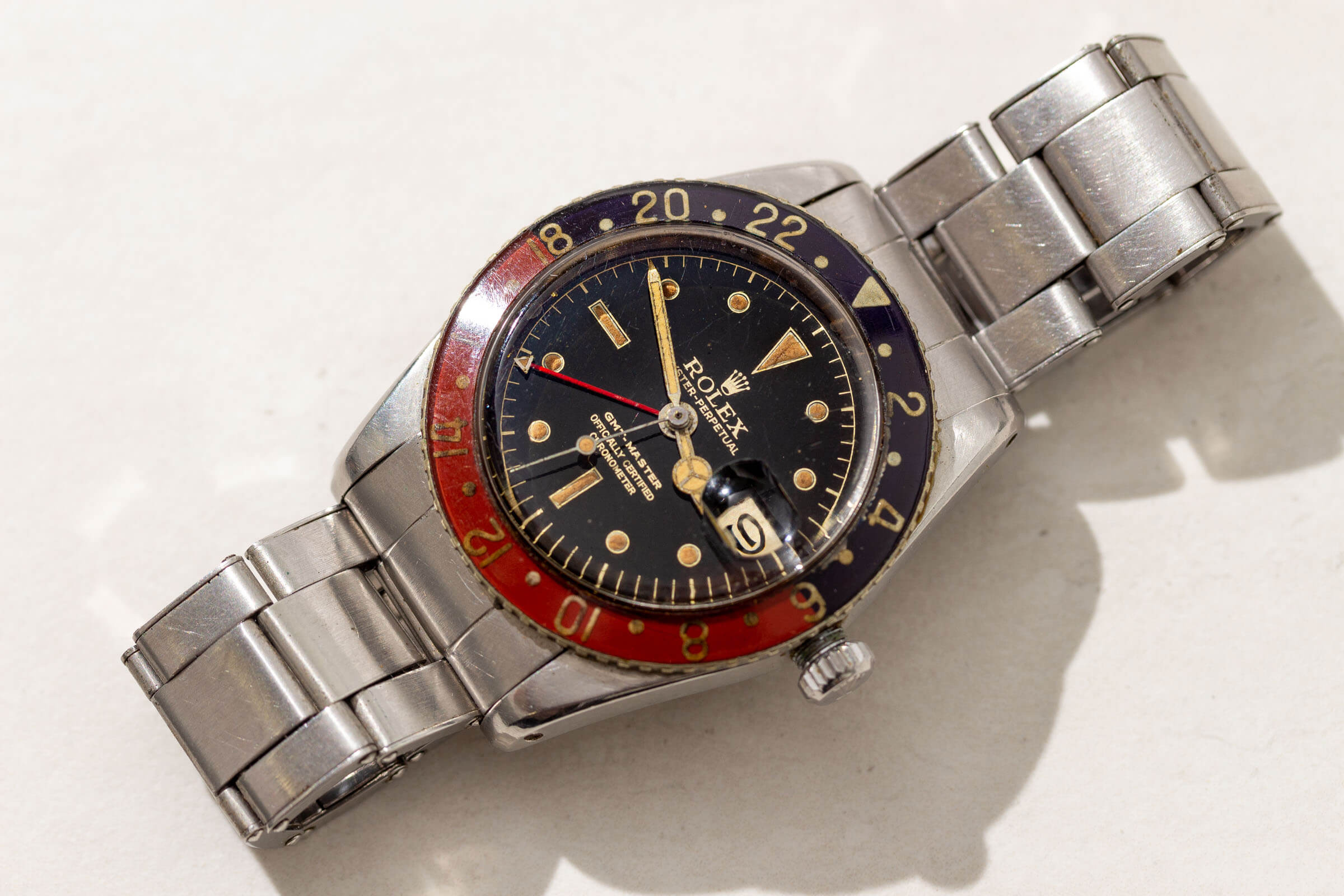 Watch of the Month
Vintage Rolex GMT-Master 6542 Bakelite
The beautiful vintage Rolex GMT-Master 6542 was the first ever made Rolex watch, a tool watch to assist commercial pilots.