VINTAGE ROLEX
Sea-Dweller 16600
Oyster Bracelet / 40mm / Stainless Steel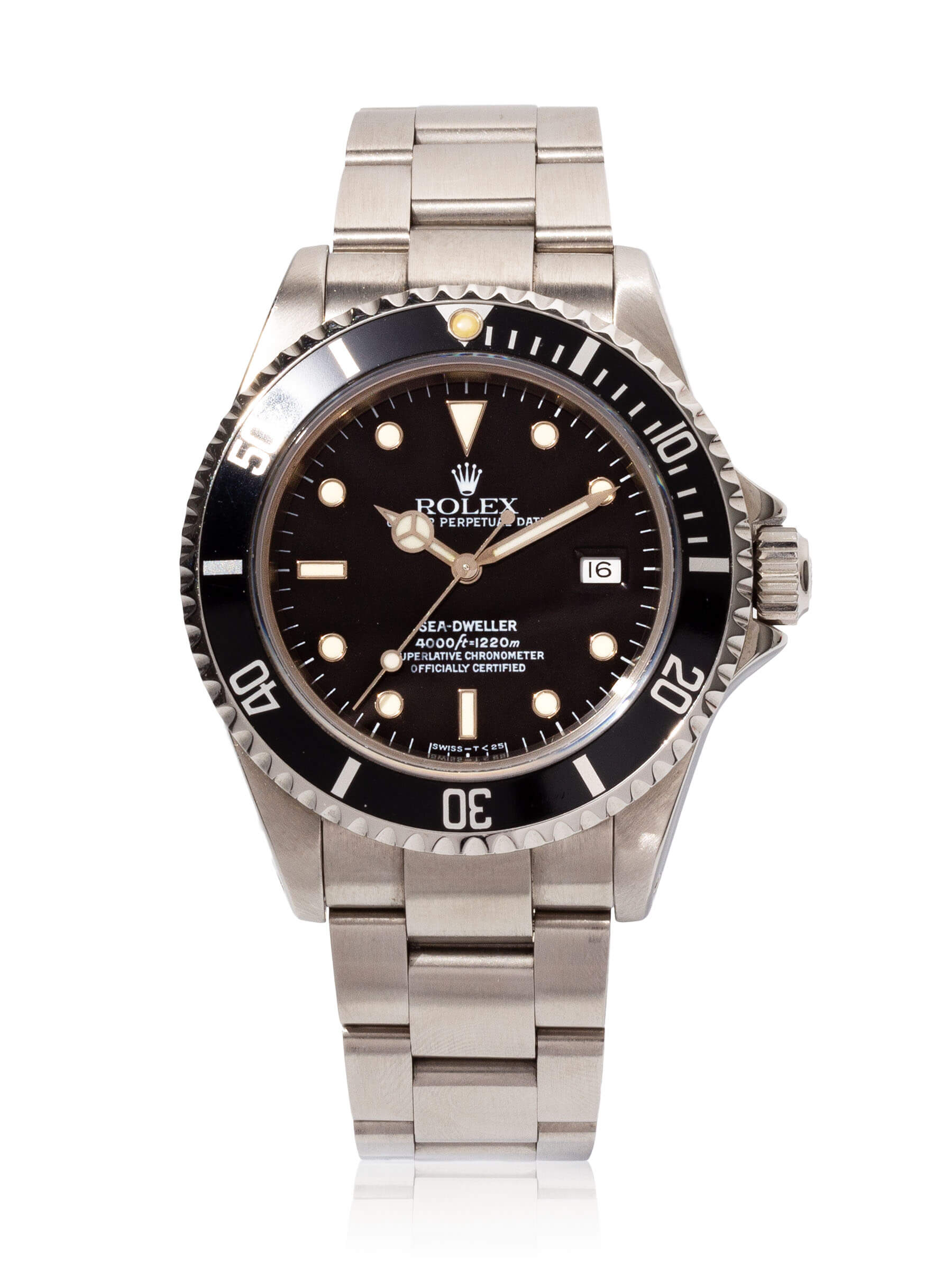 Vintage Rolex Sea-Dweller 16600
If you collect vintage luxury watches, you already know how many options are available. This is true with many luxury watch brands but especially with vintage Rolex watches. Since the early 1900s, the watchmaker has created sensational timepieces, each with its own favorable features. One vintage Rolex that deserves a second glance is the vintage Rolex Sea-Dweller reference 16600.
The vintage Rolex Sea-Dweller reference 16600 had its start in 1989 and production ran through 2009. The reference 16600 has a lot of qualities the vintage Rolex Sea-Dweller 1665 has but adds some new unique touches. The vintage Rolex Sea-Dweller reference 16600 had the longest production run of all dive watches from this manufacturer.
Worth Reading
The vintage Rolex Sea-Dweller reference 16600 has a stainless steel case and bracelet which gives it a classic and stylish look. The stainless steel components are accentuated nicely by the black dial and smaller dial markers. The caliber 3135 movement and 48-hour power reserve ensure your watch keeps excellent time. The reference 16600 has a 40mm case that's 14mm thick so it's a timepiece showpiece that's sure to gain a lot of attention. This watch features a subtle date window which blends in nicely with the dial and helps you keep track of the day of the month. As a dive watch, you want waterproof features, and this watch can go in the water up to an impressive 4,000 feet depth.
This vintage Rolex appears to be in good condition. There are little to no blemishes or scratches on the case and bracelet. In addition, the numbers on the bezel as well as the dial indices are in top-notch condition. This watch is an excellent timepiece to wear daily and add to your vintage Rolex collection.
Before you add a new vintage Rolex watch to your timepiece collection, make sure you have room to fit it in. If you need some extra space, consider selling your pre-owned luxury watches to Precision Watches & Jewelry in Willow Grove. Our expert watchmakers will provide you with an accurate quote and pay you top dollar for your vintage Rolex or other pre-owned luxury watch.
Visit Precision Watches & Jewelry at the Willow Grove Park Mall today!
Precision Watches Pays Top Dollar!
Stress-Free Process and Instant Bank Transfer
Responsive, Honest and Completely Transparent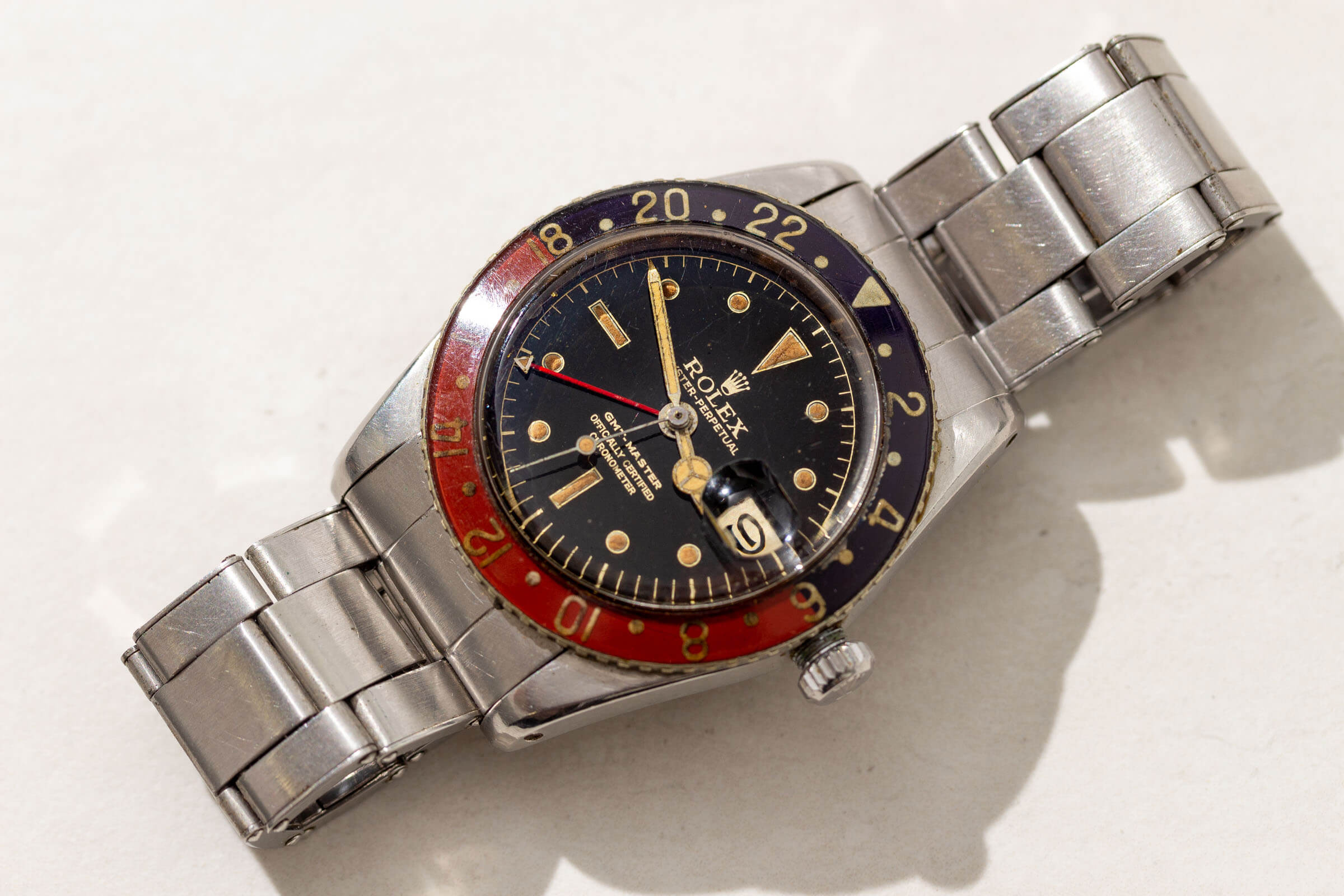 Watch of the Month
Vintage Rolex GMT-Master 6542 Bakelite
The beautiful vintage Rolex GMT-Master 6542 was the first ever made Rolex watch, a tool watch to assist commercial pilots.