VINTAGE ROLEX
Submariner 5513
Ghost Bezel / 40mm / Stainless Steel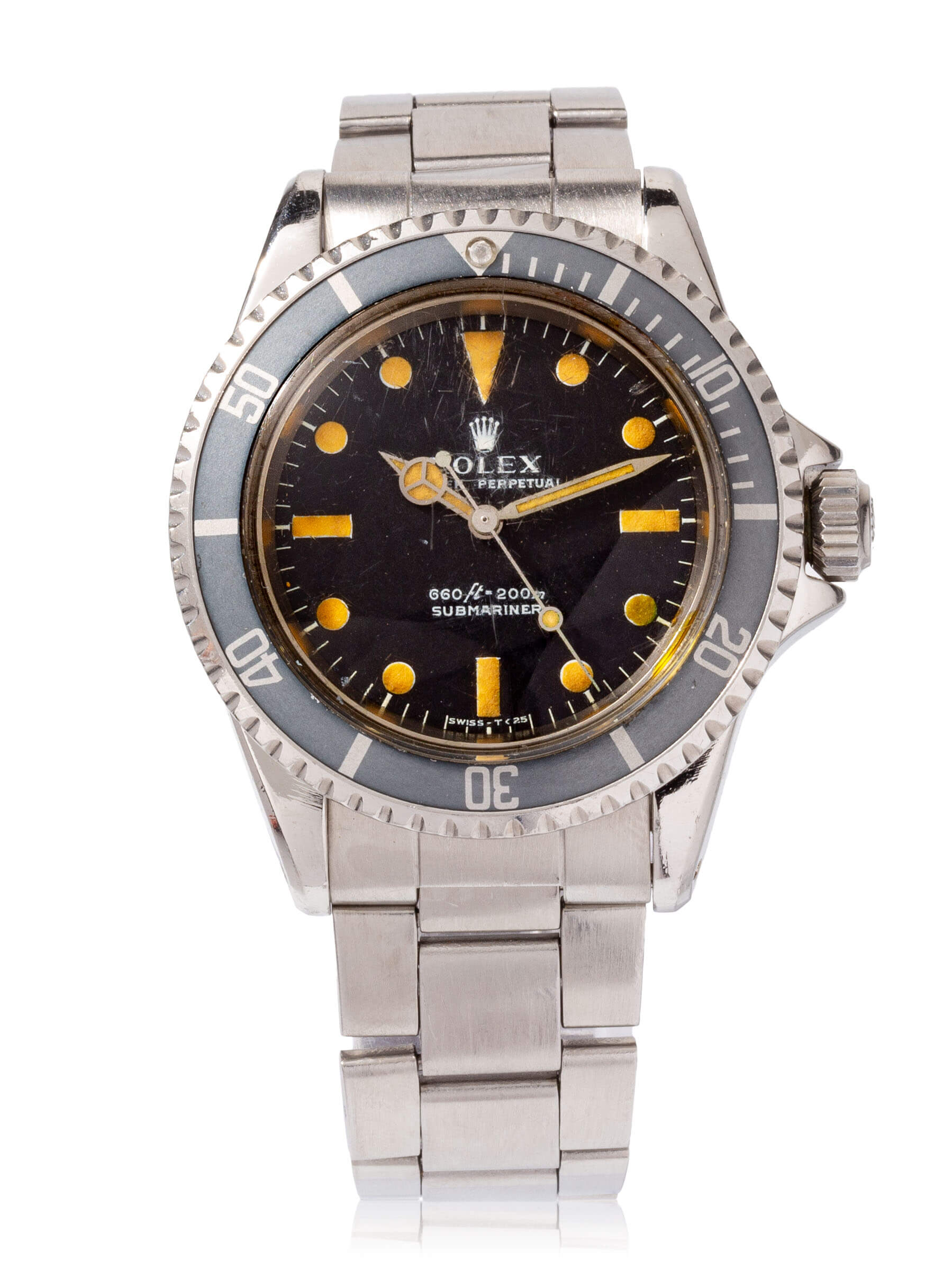 Vintage Rolex Submariner Ghost Bezel 5513
The Submariner is a popular vintage Rolex model. In addition to a long production run and multiple model varieties, this luxury watch is just a beautiful timepiece overall. The aesthetics and technical aspects make the vintage Rolex Submariner a popular choice for luxury watch wearers and collectors. One vintage Rolex Submariner that has unique qualities is the Submariner Ghost Bezel reference 5513.
The reference 5513 was introduced in 1962 and produced for almost 30 years. If you're unfamiliar with the term ghost bezel, this is a faded bezel due to a defect that occurred in pre-Cerachrom bezels on various Rolex watches. This defect isn't a bad thing for collectors who appreciate the unique tone of this special bezel. The reference 5513 in general has a black numbered bezel, stainless steel case, and stainless steel bracelet. This vintage Rolex watch took over where the reference 5508 left off.
Worth Reading
This specific vintage Rolex Submariner Ghost Bezel 5513 has the usual black dial and stainless steel case with bracelet. As for condition, this watch has some scratches on the crystal and bracelet. However, the stainless steel case seems to be in top-notch form. The vivid indices stand out and can be easily read by the wearer. As a dive watch, this timepiece can be worn in the water up to 200m.
If you want to collect unique watches, the vintage Rolex Submariner Ghost Bezel reference 5513 fits this definition perfectly. You can collect all vintage Rolex Submariner watches and add in this special Ghost Bezel model to make your watch collection shine!
When you're ready to add a vintage Rolex Submariner Ghost Bezel 5513 to your collection, you may need to make some extra room. You can sell your pre-owned luxury watches you simply don't wear anymore to Precision Watches & Jewelry in Willow Grove. Our professional watchmakers will quote you a price to buy your timepiece and give you top dollar for it!
Contact us today in the Willow Grove Park Mall to see how much your vintage Rolex is worth!
Not For Sale. t
Precision Watches Pays Top Dollar!
Stress-Free Process and Instant Bank Transfer
Responsive, Honest and Completely Transparent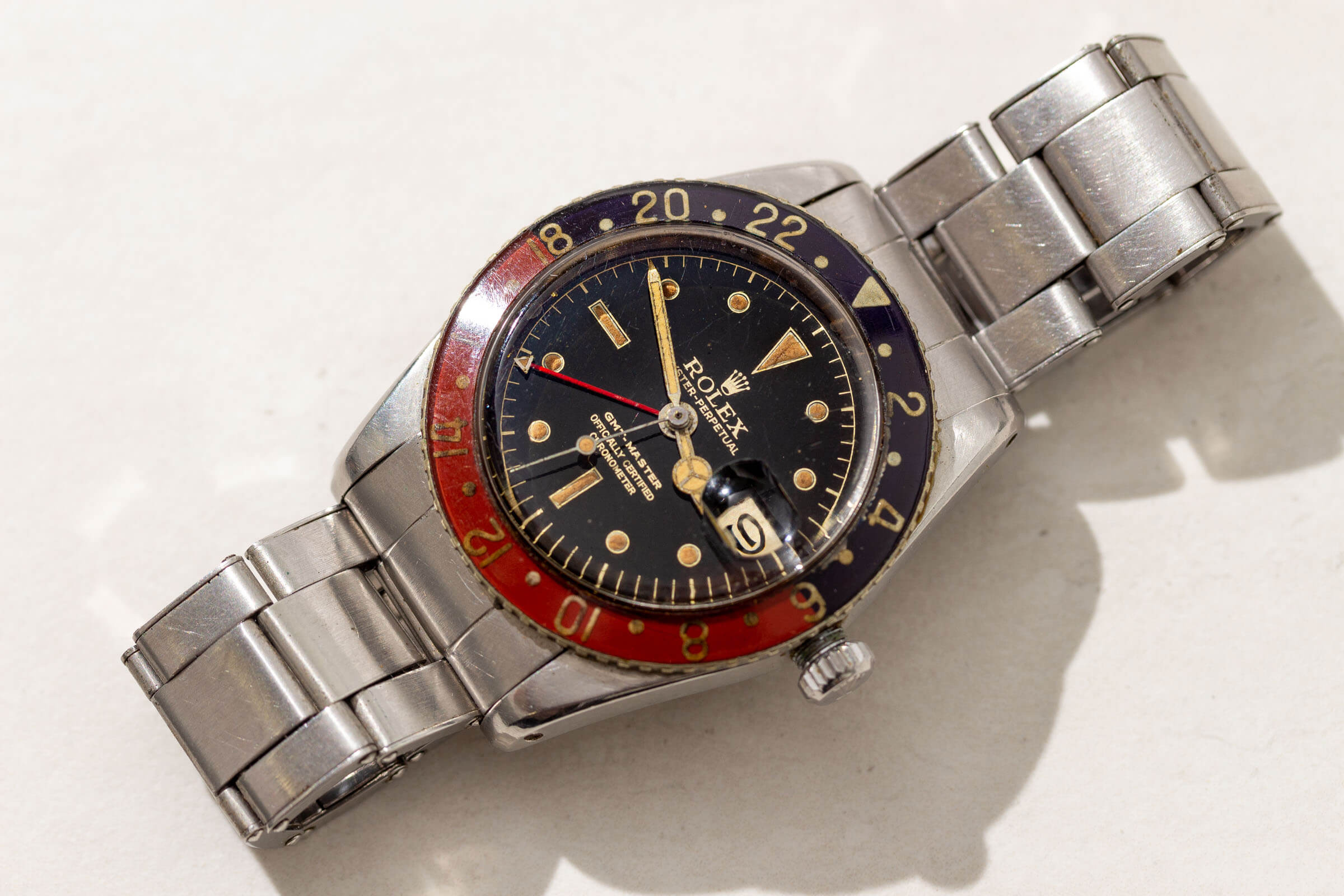 Watch of the Month
Vintage Rolex GMT-Master 6542 Bakelite
The beautiful vintage Rolex GMT-Master 6542 was the first ever made Rolex watch, a tool watch to assist commercial pilots.