VINTAGE ROLEX
Red Submariner 1680
Long F / 40mm / Stainless Steel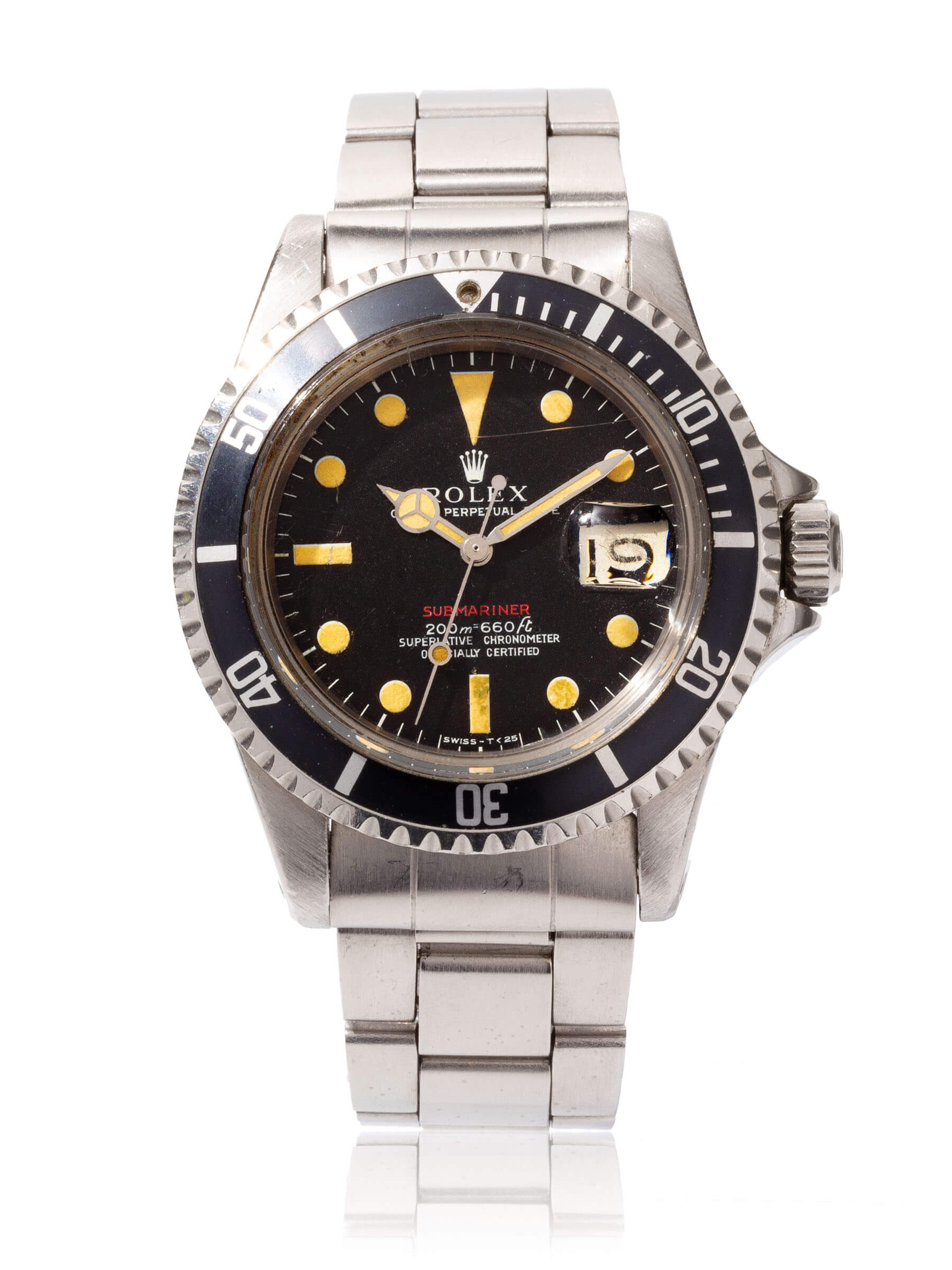 Vintage Rolex Red Submariner Long F 1680
The vintage Rolex collection is one that makes people stop and stare. With so many choices and exceptional craftsmanship all around, it's no wonder that vintage Rolex collectors are plentiful in number. With the luxury brand collections spanning back to the early 1900s, the only tough decision is which vintage Rolex to add to your collection. A popular vintage Rolex watch is the Submariner model.
The manufacturer first introduced the Submariner model in 1953. As you might imagine, this model is so popular that it continues to be produced to this day. During the decades of production, the features, both aesthetic and technical, have changed. However, each model is exceptional in its own way. If you want to collect vintage Rolex Submariner watches, the vintage Rolex Red Submariner Long F reference 1680 is a good option.
Worth Reading
The reference 1680 was initially introduced in 1967 and produced until 1975. This model Submariner differed from the prior models in that it had a new feature added: a date window. The date window wasn't originally part of the vintage Rolex Submariner as it wasn't thought a dive watch needed one. However, this watch was, and still is, worn for everyday use. Therefore, a date window is a helpful feature.
The vintage Rolex Red Submariner Long F reference 1680 features a stainless steel case and bracelet. The "Long F" refers to the extended top portion of the letter in the 660 ft. designation. This watch has a black bezel and black dial with baton and round indices. The word "Submariner" is written in red letters on the dial. This vintage Rolex reference 1680 shows subtle wear on the bracelet and crystal. Overall, the watch has been taken care of throughout the years.
If you want to add a vintage Rolex to your collection but don't have enough room at the moment, consider selling one or more of your current pre-owned luxury watches to Precision Watches & Jewelry in the Willow Grove Park Mall. Our professional team of watchmakers will evaluate your luxury pre-owned watch or vintage Rolex and provide you with a quote to purchase it.
Contact Precision Watches & Jewelry of Willow Grove today to learn more about selling your vintage Rolex or other pre-owned luxury watch!
Precision Watches Pays Top Dollar!
Stress-Free Process and Instant Bank Transfer
Responsive, Honest and Completely Transparent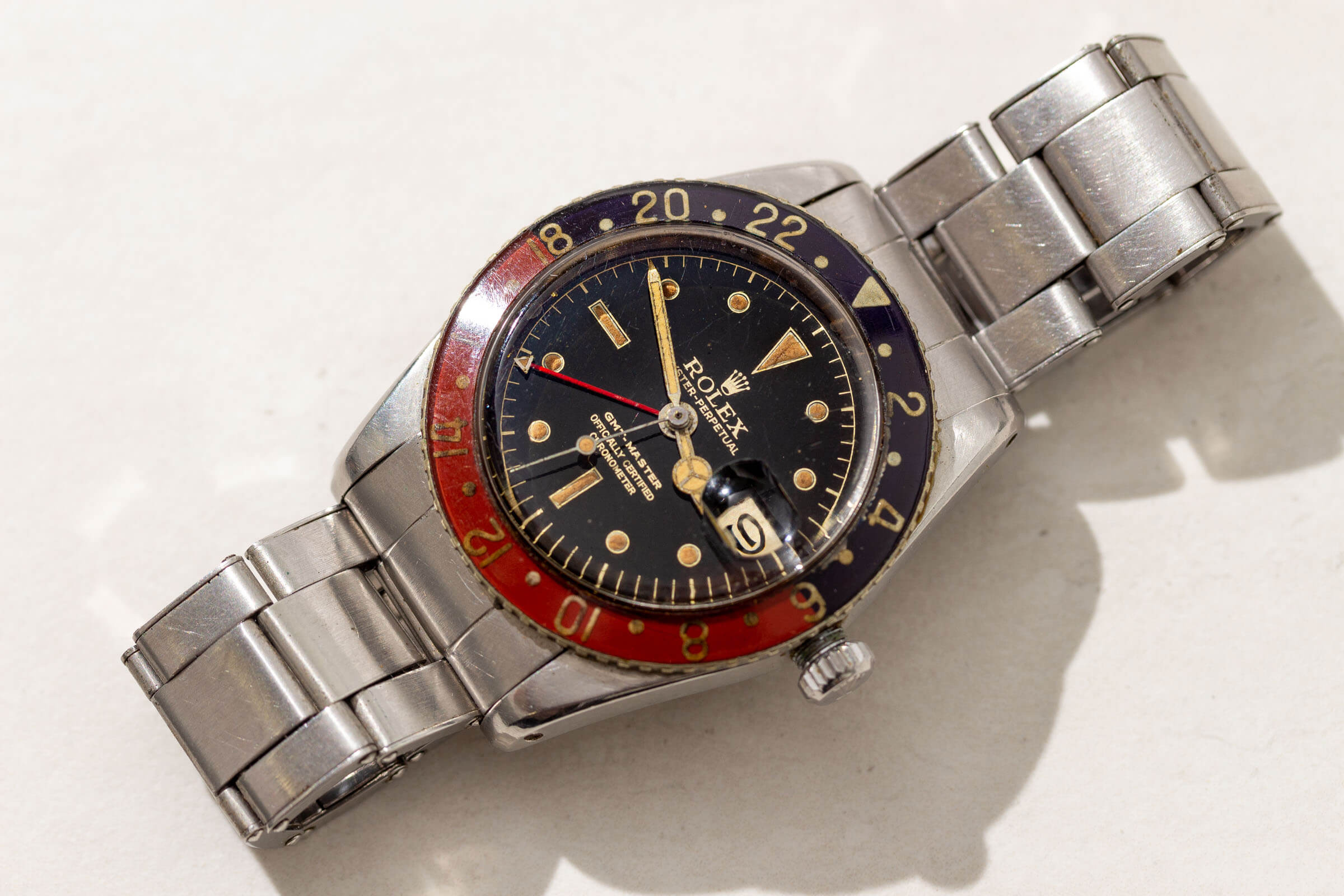 Watch of the Month
Vintage Rolex GMT-Master 6542 Bakelite
The beautiful vintage Rolex GMT-Master 6542 was the first ever made Rolex watch, a tool watch to assist commercial pilots.