Expert Watch Makers
Top Swiss Trained watchmakers on premises,
providing watch repairs, using 100% authentic,
genuine watch parts for your timepiece.

Outstanding Service
You can rest assured your watch is in safe
hands here at Precision Watches. We have a
state-of-the-art facility to ensure your watch receives only the best care available.

2 Year Guarantee
We are so confident in our services that
we are proud to offer a 2-year guarantee
on all watch repairs!
Watch Crystal Refinishing and Replacement
The glass that protects the watch dial is the crystal. Watches contain various types of crystals, including acrylic, mineral, and sapphire. The sapphire crystal is one of the more expensive crystals and is scratch-resistant and durable. Since watch crystals can crack or break if the watch is dropped on a hard surface, there may come a time when you need a crystal refinishing or replacement.
The watchmakers at Precision Watches & Jewelry will perform the crystal refinishing process in the following way:
Disassemble the watch case to remove the movement. This will protect this part as the crystal is being repaired.
Remove the crystal from the watch case.
Buff the crystal carefully. This will remove scratches and imperfections.
Reinstall the crystal and movement.
Perform a time test to determine accuracy.
If a crystal replacement is needed, the process is as follows:
Disassemble the watch case. Remove the movement to protect it during repairs.
Remove the crystal.
Find a genuine replacement crystal for your watch brand and model. If the specific crystal is unavailable one may be crafted for you.
Install the crystal and replace the movement.
Perform a time test.
Taking care of your crystal by having it replaced or refinished will improve both appearance and value.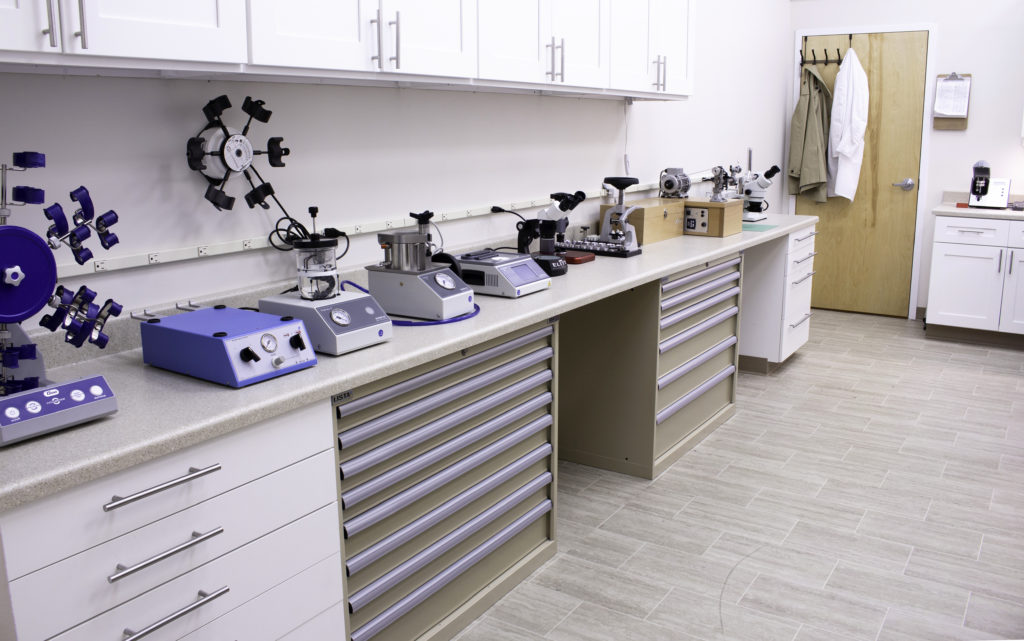 See What Our Customers Are Saying About Precision Watches

Connect with one of our watch repair experts