VINTAGE ROLEX
GMT-Master 16713
Oyster Bracelet / 40 mm / Everose Gold & Steel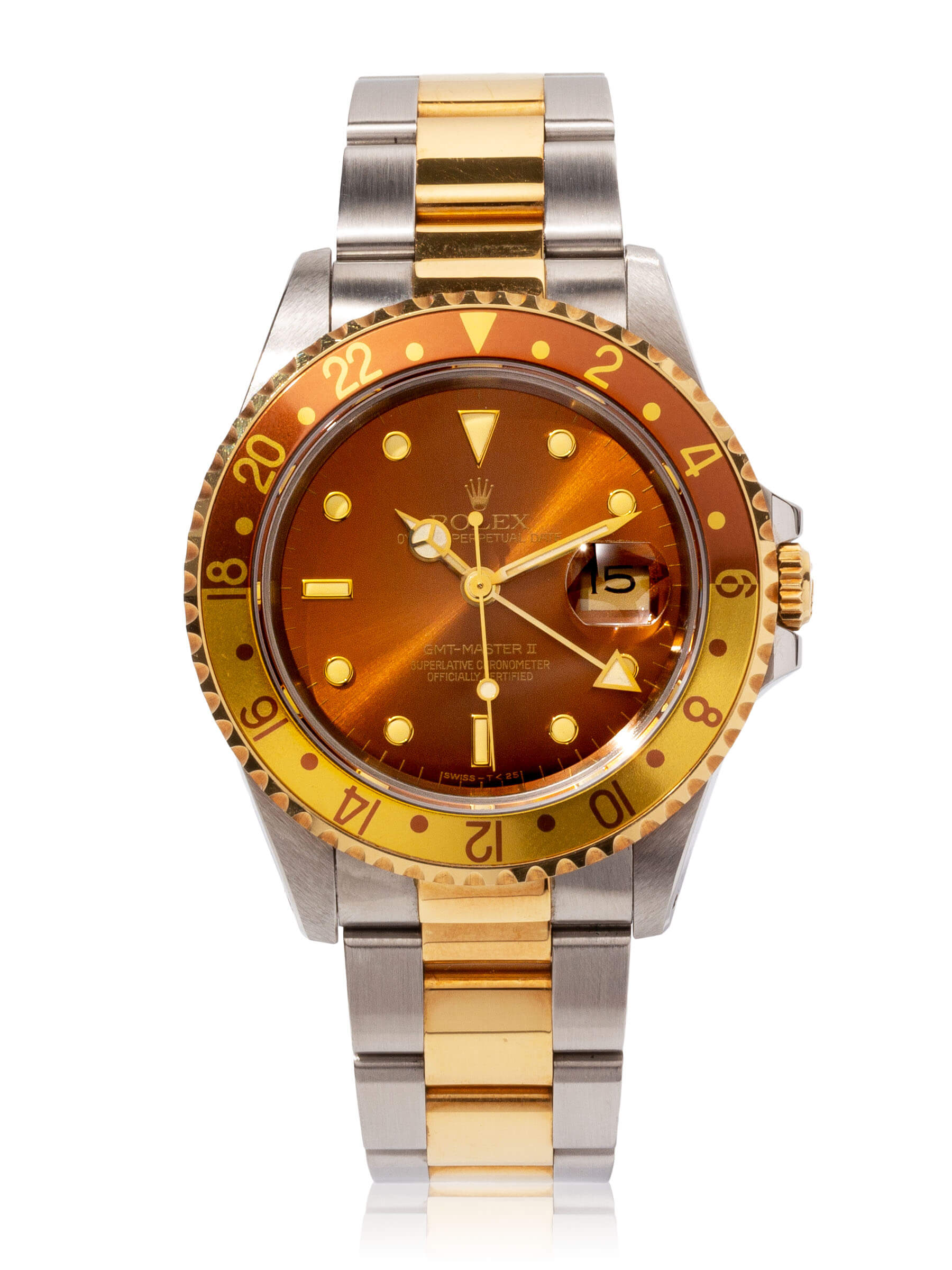 Vintage Rolex GMT Master 16713
Vintage Rolex watches draw awe-inspiring glances from all who see them. These older timepieces don't just offer lovely aesthetic qualities but are built to last as well. If you're thinking about adding a vintage Rolex to your watch collection, rest assured you have plenty of options. From the vintage Rolex Submariner to the vintage Rolex Day-Date, you have so many wonderful collection options with this luxury watch brand.
One eye-catching model that vintage Rolex collectors enjoy is the GMT-Master II Root Beer reference 16713. The reference 16713 features an 18k yellow gold and stainless steel material combination. The brown and gold color tones give the watch its "Root Beer" nickname. This luxury watch model was introduced in 1989 and production of this timepiece continued through the mid-2000s.
Worth Reading
This specific vintage Rolex GMT-Master II Root Beer reference 16713 is a beautiful sight to behold. This timepiece is in excellent condition, from its lovely case and bracelet to its indices. The reference 16713 has a root beer color tone dial and 18k gold and stainless steel material combination on the bracelet and case. This luxury watch features a 24-hour bezel, baton and round indices, and date window. If you want a vintage Rolex watch that offers a stylish component and is no longer in production, you can't go wrong with this beautiful watch.
Once you're ready to buy a vintage Rolex GMT-Master II Root Beer reference 16713 watch or another vintage Rolex model, make sure you have room in your accessory box. If you want to sell one or more of your older luxury watches, Precision Watches & Jewelry of Willow Grove can help you with this!
Our professional team of reputable watchmakers will give you a quote to buy your timepiece. Simply bring your pre-owned luxury watch or vintage Rolex to our store in the Willow Grove Park Mall and we'll provide you with a quick, top dollar quote to buy your timepiece from you.
This model is not for sale
Precision Watches Pays Top Dollar!
Stress-Free Process and Instant Bank Transfer
Responsive, Honest and Completely Transparent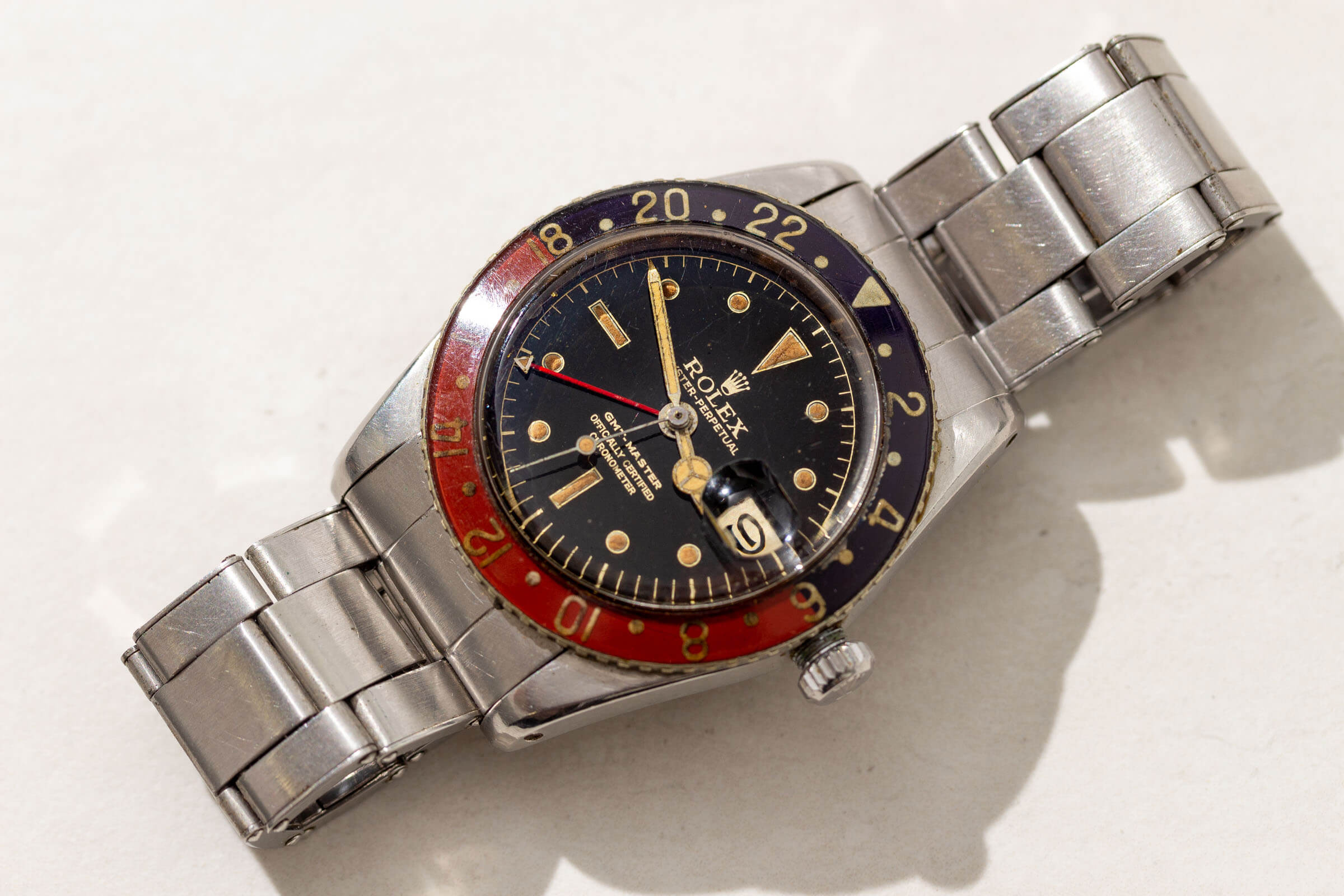 Watch of the Month
Vintage Rolex GMT-Master 6542 Bakelite
The beautiful vintage Rolex GMT-Master 6542 was the first ever made Rolex watch, a tool watch to assist commercial pilots.