VINTAGE ROLEX
GMT-Master 6542 Bakelite
Oyster Bracelet / 40 mm / Steel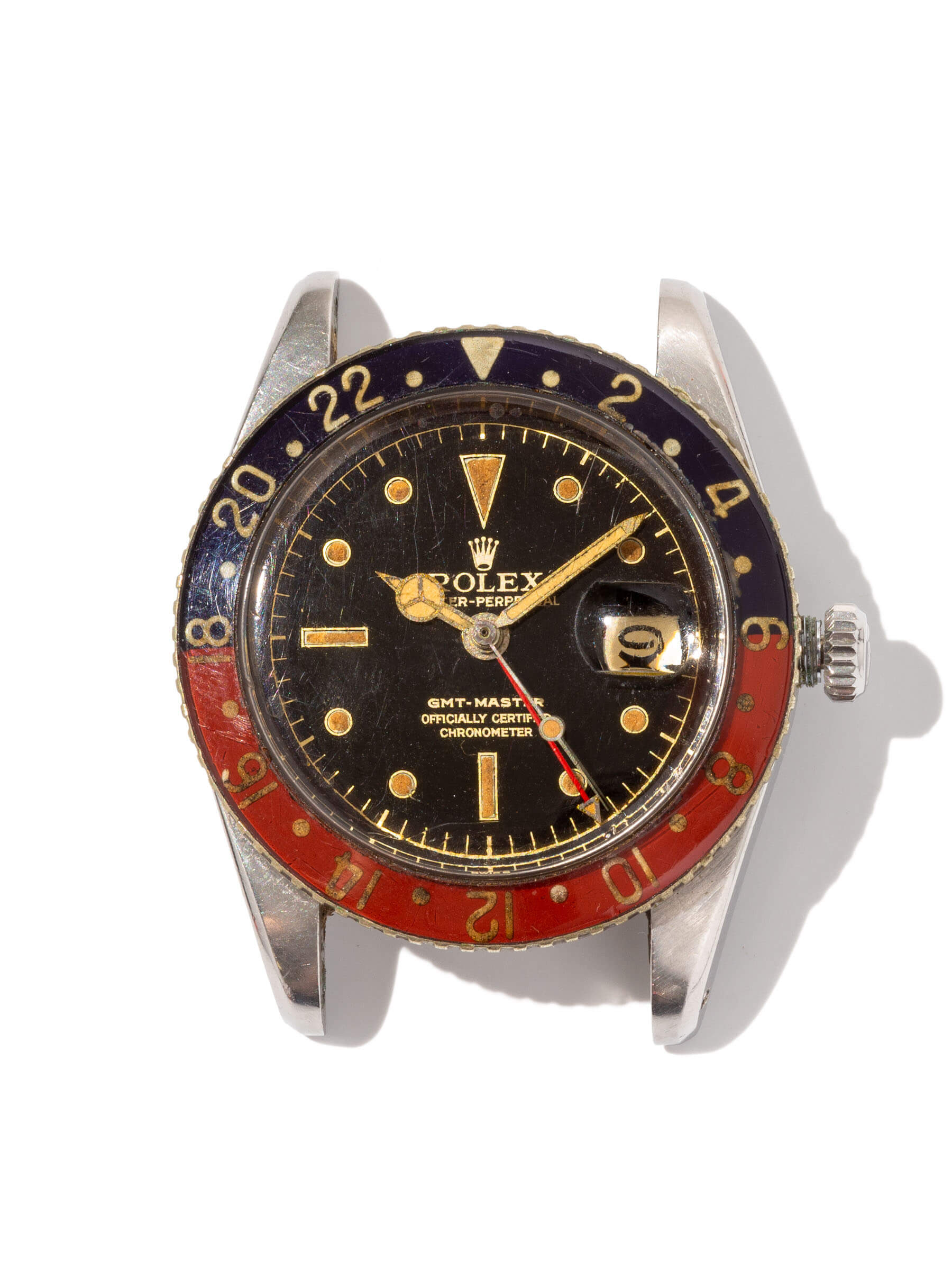 Vintage Rolex GMT Master 6542 Bakelite
Vintage Rolex watches offer exceptional craftsmanship and unique features only this brand could provide. With so many vintage Rolex watches available, this luxury brand sees a loyal following. From watches from the mid-1900s to vintage Rolex watches that are more recent, such as the late 1980s, you can find the perfect vintage Rolex to collect and wear.
One vintage Rolex that stands out for its uniqueness is the GMT-Master Pepsi Bakelite Bezel reference 6542. The reference 6542 is the first GMT-Master to be produced. This watch was created to help commercial pilots in their profession. The vintage Rolex GMT-Master Pepsi Bakelite Bezel 6542 was produced in the mid to late 1950s. However, the reference 6542 had a short production length of just five years, from 1955-1959. The Bakelite bezel was replaced with a non-luminous metal insert during its production term due to the fact it was known to crack and have radioactive components.
Worth Reading
This specific vintage Rolex GMT-Master Pepsi Bakelite Bezel reference 6542 offers antique qualities and original components. The red and black bezel is in adequate shape however some of the numbers show wear. The black dial features the brand symbol and phrases, "Oyster-Perpetual" and "GMT-Master Officially Certified Chronometer." The baton and round indices have slight blemishes on them. However, the stainless steel case looks to be in a good condition overall.
If you're ready to add a vintage Rolex to your watch collection, you may need to clear some space in your current collection. If this is the case, contact Precision Watches & Jewelry in Willow Grove to sell your pre-owned luxury watches.
Precision Watches & Jewelry is located in the Willow Grove Park Mall in the Philadelphia area. Our professional watchmakers will evaluate your pre-owned watch and provide you with a quick quote. You'll get top dollar for your vintage Rolex watch or other luxury brand pre-owned watch when you trust this important transaction to Precision Watches & Jewelry.
This model is not for sale
Precision Watches Pays Top Dollar!
Stress-Free Process and Instant Bank Transfer
Responsive, Honest and Completely Transparent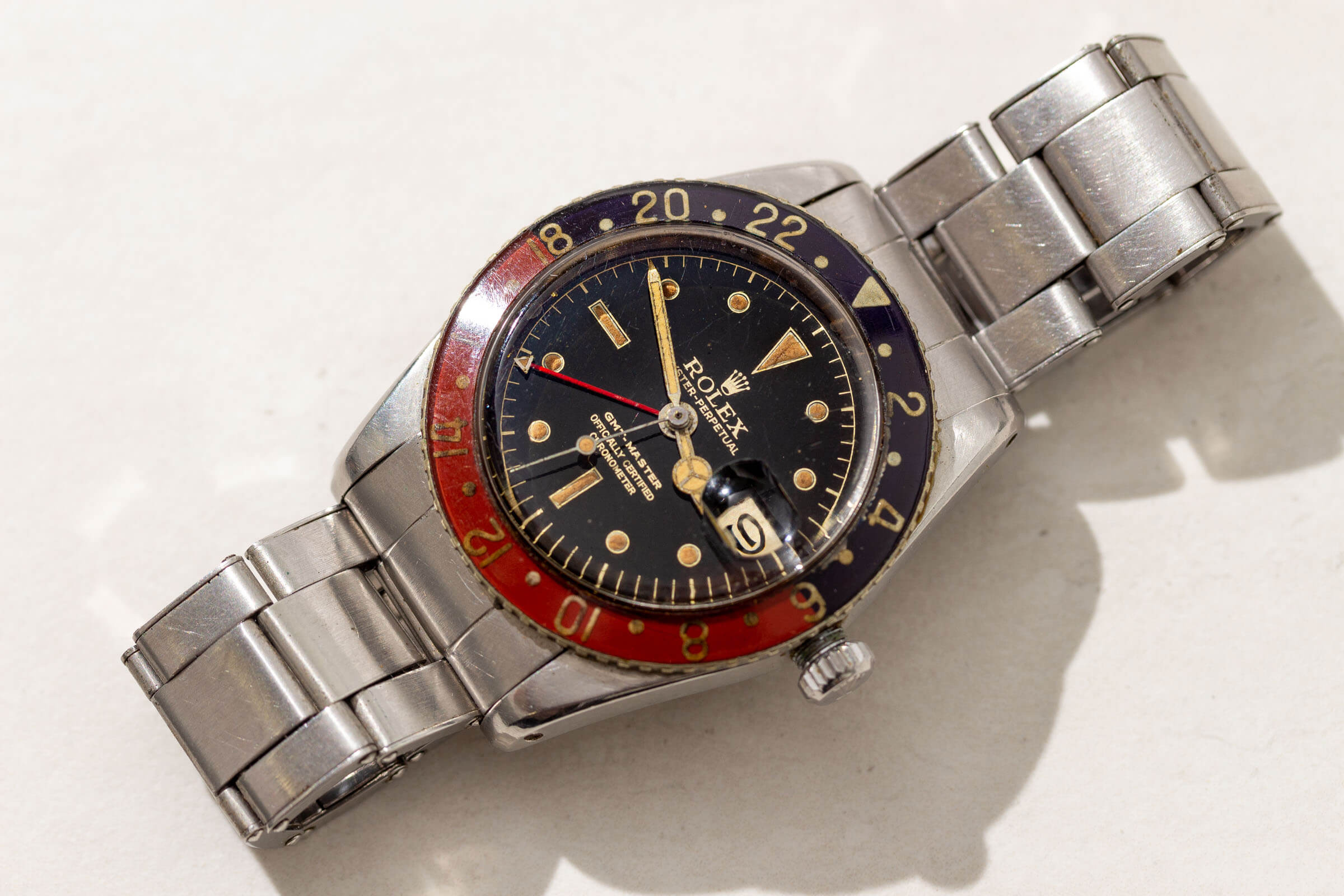 Watch of the Month
Vintage Rolex GMT-Master 6542 Bakelite
The beautiful vintage Rolex GMT-Master 6542 was the first ever made Rolex watch, a tool watch to assist commercial pilots.