VINTAGE ROLEX
Red Submariner 1680
Ghost Bezel / 40mm / Stainless Steel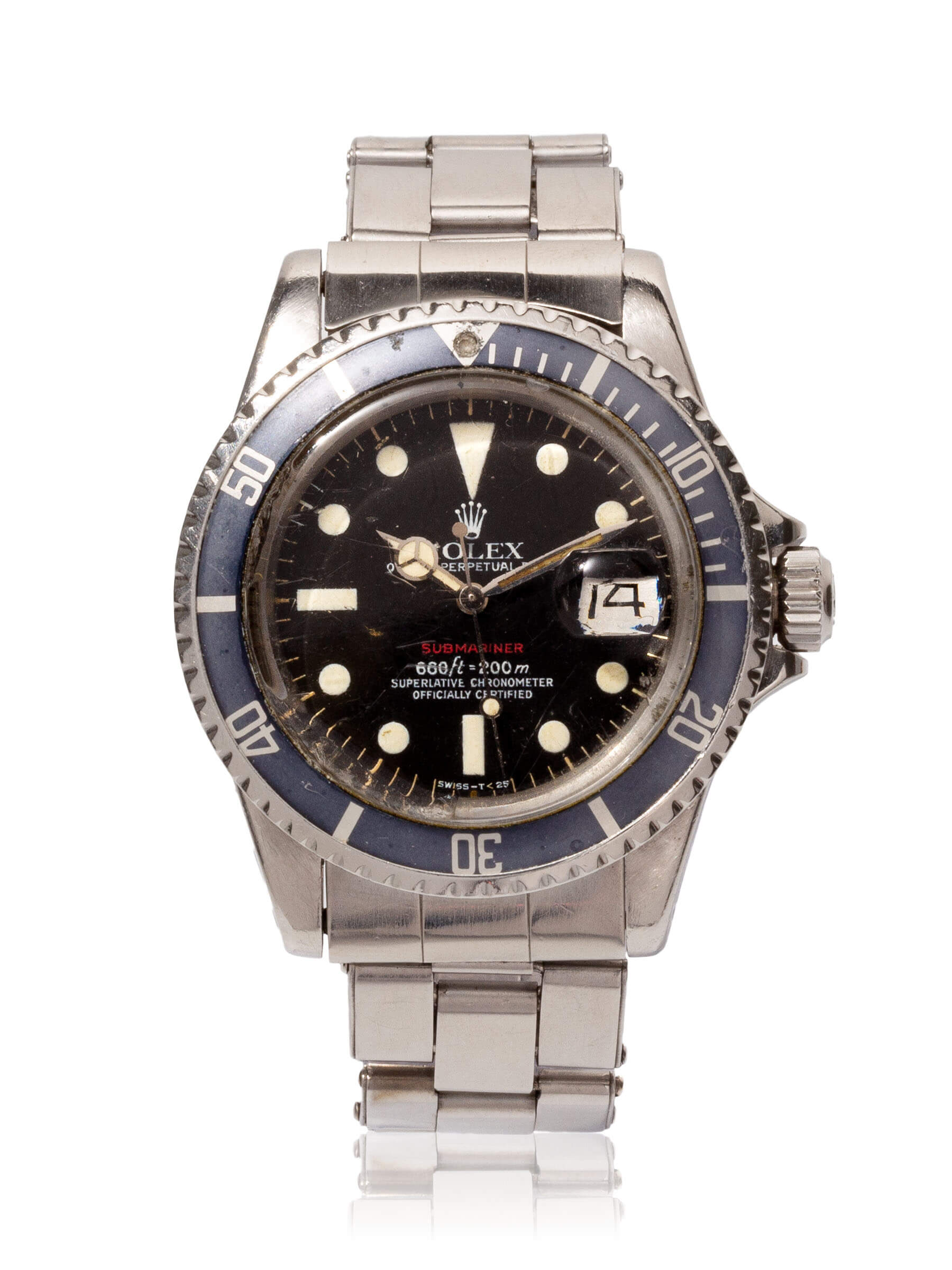 Vintage Rolex Red Submariner Ghost Bezel 1680
Vintage Rolex watches offer style and class. Add in the fact that these luxury watches offer exceptional timekeeping capabilities, and you have a true winner. And with the luxury watch brand producing timepieces since the early 1900s, it's easy to see there are plenty of vintage Rolex watches to collect. One type of vintage Rolex that draws a loyal crowd is the vintage Rolex Submariner.
The Submariner model was first introduced in 1953 and continues to be produced today. There have been many changes to the Submariner through the years, including to the aesthetics and technical aspects. Overall, this watch model is a true treasure. If you like the idea of collecting a vintage Rolex Submariner, consider the vintage Rolex Red Submariner Ghost Bezel 1680.
Worth Reading
The luxury watch brand introduced the reference 1680 in 1967. Production on this vintage Rolex Submariner continued until approximately 1975. One distinct change that occurred when the reference 1680 was introduced was the new date window. Since the Submariner is advertised as a dive watch, the watchmakers didn't believe a date window to be necessary. However, since many people wore this watch every day and not as a dive watch, the date window comes in handy and was therefore added to the Submariner.
The vintage Rolex Red Submariner Ghost Bezel reference 1680 has a stainless steel case and bracelet. The attractive ghost bezel is a subtle yet signature feature of this watch. Another signature feature of this Submariner is the word "Submariner" in red letters on the black dial. The baton and button indices and date window give the watch a classic look. The vintage Rolex Red Submariner Ghost Bezel reference 1680 has a water resistance level of 200m..
This vintage Rolex reference 1680 appears to be in excellent condition. The stainless steel bracelet and case look to be in good condition. The only visible blemishes appear to be some slight scratches on the crystal. Overall, a beautiful vintage Rolex timepiece!
This vintage Rolex shows some wear, and you can tell it has been well loved throughout the years. The stainless steel bracelet appears to be in good condition while the case and crystal show some marks throughout. However, if you want a vintage Rolex watch that shows its antique nature, this Submariner may be perfect for you.
When you're ready to add to your luxury watch collection, consider selling some of your vintage Rolex watches or other pre-owned luxury watches you don't wear. Precision Watches & Jewelry in Willow Grove will help you make space in your accessory box by buying your pre-owned luxury watches and paying top dollar for them.
Contact Precision Watches & Jewelry in the Willow Grove Park Mall today to learn more about selling your vintage Rolex watches and other pre-owned watches!
Precision Watches Pays Top Dollar!
Stress-Free Process and Instant Bank Transfer
Responsive, Honest and Completely Transparent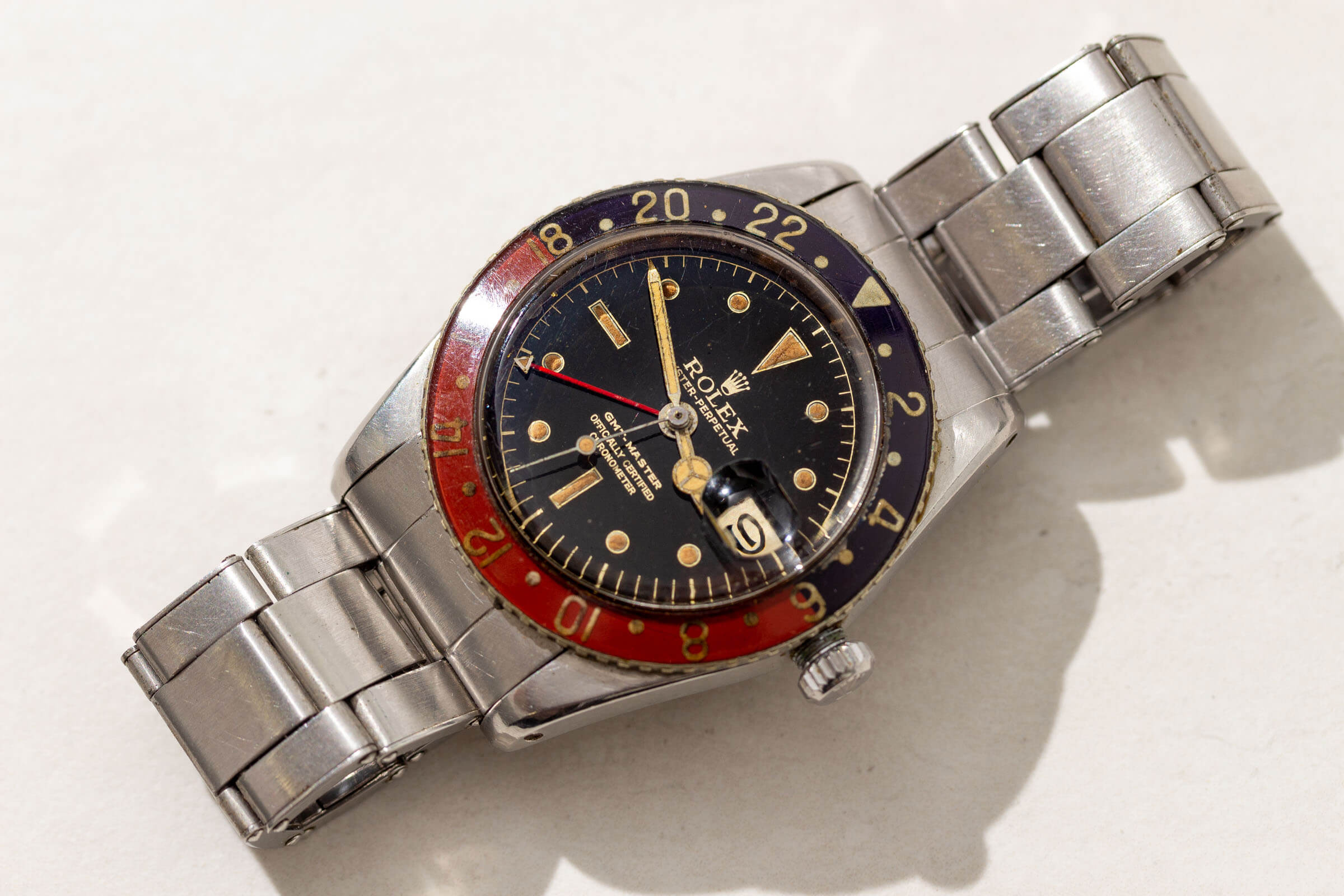 Watch of the Month
Vintage Rolex GMT-Master 6542 Bakelite
The beautiful vintage Rolex GMT-Master 6542 was the first ever made Rolex watch, a tool watch to assist commercial pilots.