VINTAGE ROLEX
GMT-MASTER 16750 BLACK BEZEL
Automatic / 36 mm / 18k Yellow Gold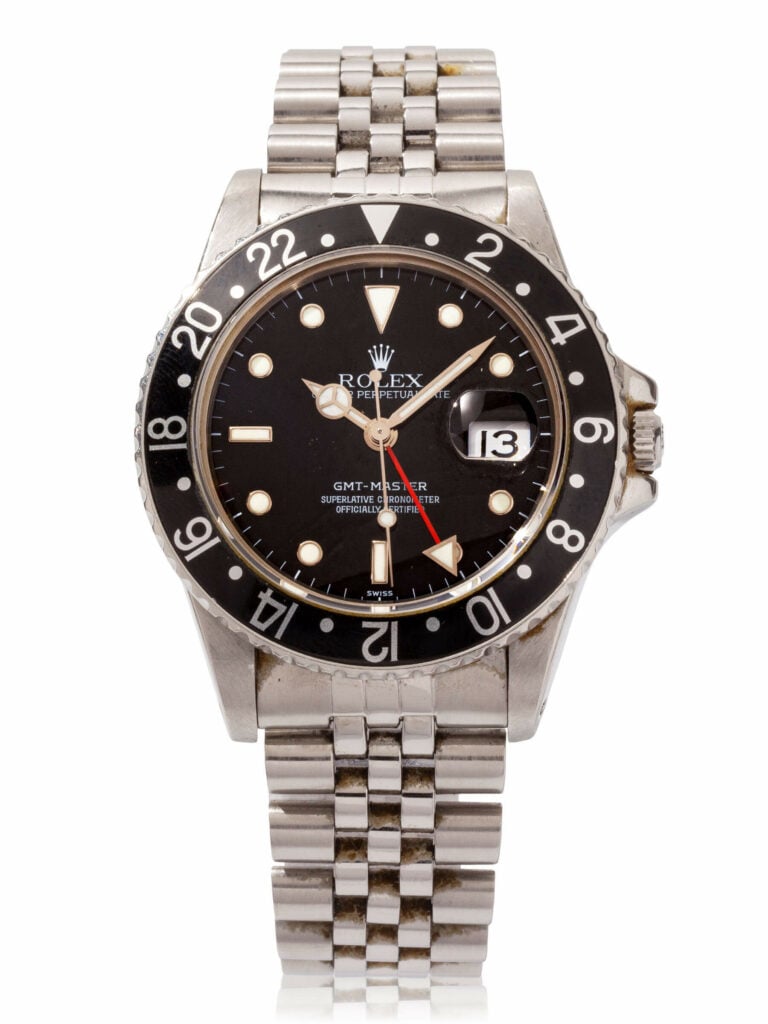 Vintage Rolex GMT-Master 16750
The Rolex brand is known for its exceptional craftsmanship and large inventory of watch models. If you are a vintage Rolex collector, you may want to add a GMT model to your collection. The vintage Rolex GMT Black Bezel 16750 is a good watch to consider adding to your accessory box. The company produced the reference 16750 between 1981 and 1988. This watch model took over where the reference 1675 left off. As for the design of the watch, the two are similar however there are technical differences between the reference 16750 and the reference 1675.
The reference 16750 is a beautiful watch to look at in the collection of vintage Rolex watches. This timepiece has a stainless steel case and bracelet, black dial, and 24-hour bezel. The watch also has eye-catching baton and round indices, mechanical movement, and a date window.
Worth Reading
If you want a watch from the 1980s and you focus on collecting vintage Rolex watches from this era, the reference 16750 is an excellent watch to add to your collection. The vintage Rolex GMT Black Bezel 16750 is modern enough to wear and still antique enough to fit in your earlier model watch collection. You can choose to keep it tucked away safe or wear it every day.
If you have a vintage Rolex collection and you want to shake things up a bit by selling older pieces and adding new ones to your accessory box, contact Precision Watches & Jewelry in Willow Grove. We buy vintage Rolex watches and other pre-owned luxury watches. Our professional watchmakers offer top dollar for the pre-owned watches we buy and we will carefully evaluate your watch to provide you with the best price.
Now's a great time to sell your vintage Rolex and make room for a new watch. Contact Precision Watches & Jewelry in the Willow Grove Park Mall and bring your luxury watch in for an appraisal today.
This model is not for sale
Precision Watches Pays Top Dollar!
Stress-Free Process and Instant Bank Transfer
Responsive, Honest and Completely Transparent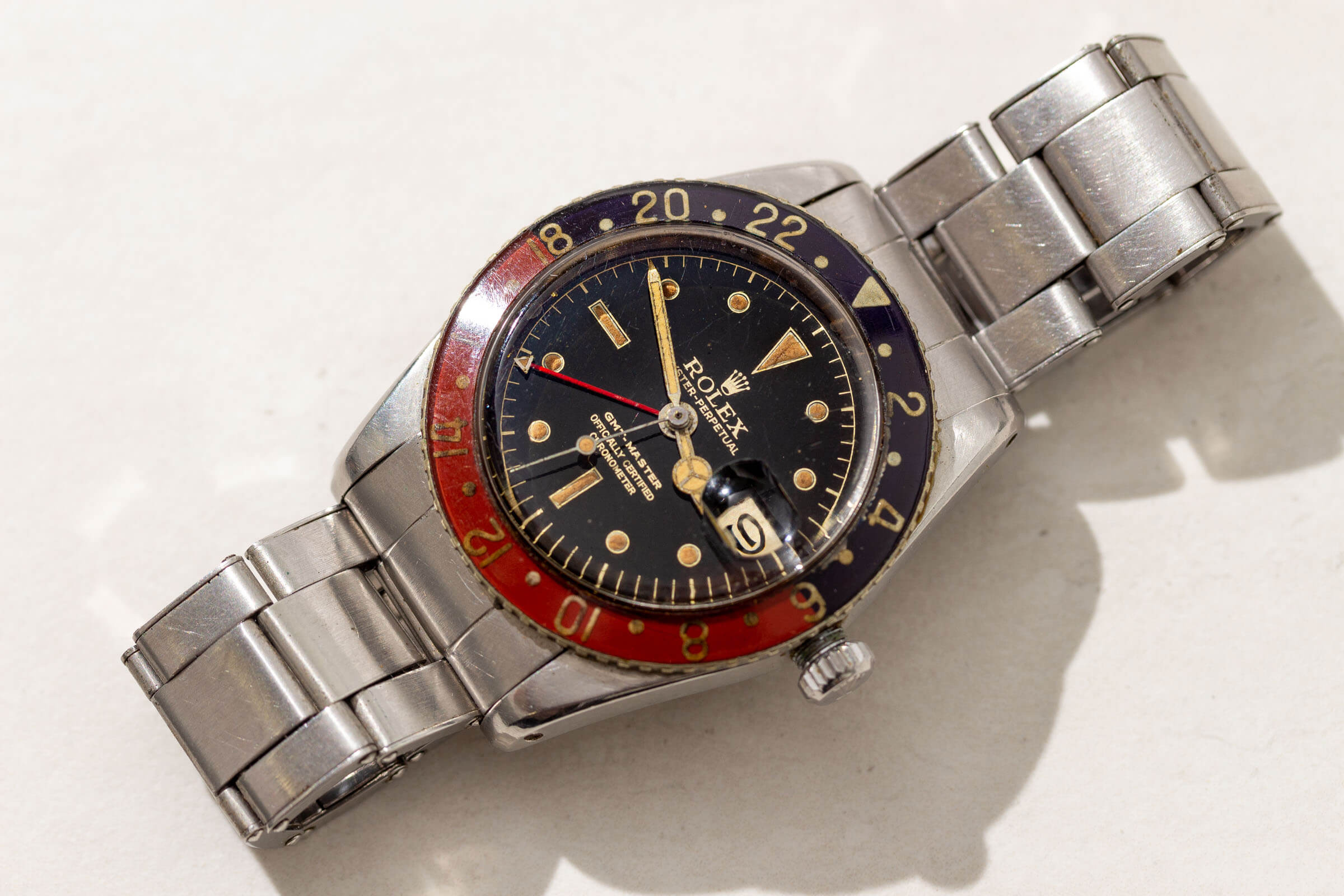 Watch of the Month
Vintage Rolex GMT-Master 6542 Bakelite
The beautiful vintage Rolex GMT-Master 6542 was the first ever made Rolex watch, a tool watch to assist commercial pilots.