PATEK PHILIPPE
Vintage Calatrava 3429
Smooth Bezel / 33 mm / 18k Yellow Gold
Patek Philippe Calatrava
The vintage Patek Philippe Calatrava reference 3429 is a stunning timepiece, from case to bracelet. The vintage Patek Philippe is eye-catching with its sophisticated yellow gold material and classic features. The Calatrava was popular during the 1950s and 1960s and exudes classic timepiece traits from those decades.
The Calatrava is an iconic dress watch, ideal for business or pleasure. When you see this model watch, you'll likely think about jet setting around the globe to fabulous travel destinations. And with this watch on your wrist, you'll look good doing so!
Worth Reading
This lovely 18k yellow gold dress watch features a 36mm case, manual movement, and 18k yellow gold mesh bracelet. The 18k yellow gold clasp is signed with Gubelin and enables a perfect fit. The separately adjustable hours hand is easy to use and ensures proper timekeeping capabilities.
If you'd like to sell your pre-owned Patek Philippe watch or vintage Rolex watch, trust this important sale to Precision Watches & Jewelry in the Philadelphia area. Conveniently located in the Willow Grove Park Mall, you can bring your pre-owned watch in for a quick and accurate appraisal and consider if you're ready to part with your current timepiece. Then you'll have room in your collection for other luxury watches.
This model is not for sale
Precision Watches Pays Top Dollar!
Stress-Free Process and Instant Bank Transfer
Responsive, Honest and Completely Transparent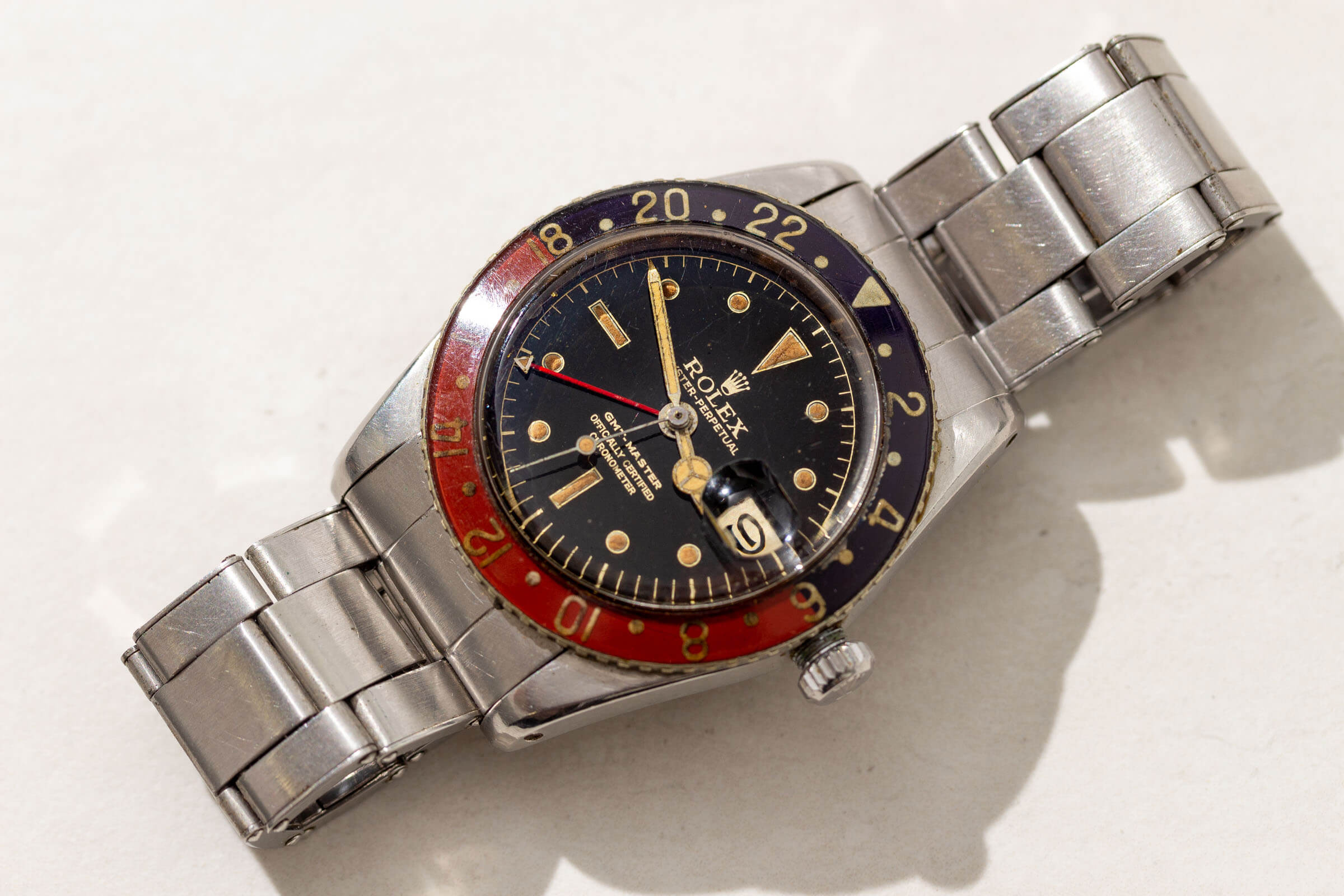 Watch of the Month
Vintage Rolex GMT-Master 6542 Bakelite
The beautiful vintage Rolex GMT-Master 6542 was the first ever made Rolex watch, a tool watch to assist commercial pilots.