VINTAGE ROLEX
Submariner 168000
Oyster Bracelet / 40mm / Stainless Steel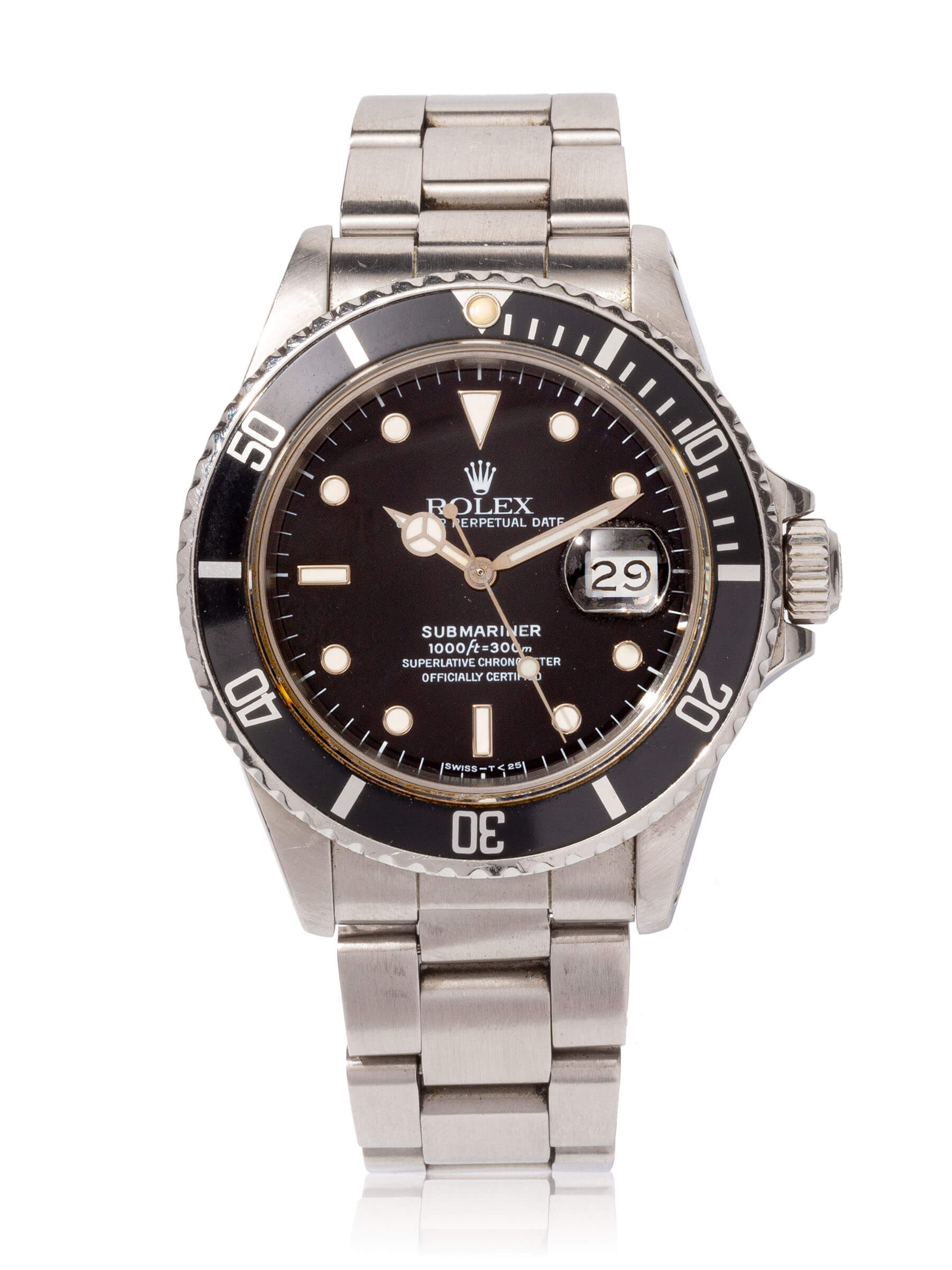 Vintage Rolex Submariner 168000
Vintage Rolex watches draw a loyal following, both for collecting and wearing. Since there are so many different vintage Rolex models to choose from, luxury watch aficionados have their pick from a wide selection. And the vintage Rolex styles are wide and varied. So, if you prefer a classic style as opposed to a more vibrant feature watch, you can find it with this luxury watch brand. One unique timepiece that the brand offers is the vintage Rolex Submariner 168000.
The reference 168000 was produced from 1988-1989 and is similar to the reference 16800. Both watch models feature a black dial, black bezel, and date window. These watches can be worn in water depths up to 300m. The reference 168000 has gloss dials and raised indices, which some of the reference 16800 models had in the later years of their production life. The one main difference between both models is the stainless steel material. The vintage Rolex Submariner reference 168000 was produced with 904L stainless steel while the reference 16800 was made with 316L stainless steel. The reference 168000 is an excellent watch to collect if you want a unique vintage Rolex that has all the wonderful features of the reference 16800 plus a little something extra!
Worth Reading
This specific Submariner reference 168000 looks to be in top-notch condition. The crystal, case, and bracelet are practically scratch-free. Plus, all the numbers are well maintained. There is some discoloration in between the crystal and bezel and the bracelet could use some polishing. Otherwise, this reference 168000 might be ideal for your vintage Rolex collection.
If you want to add a vintage Rolex model to your watch collection but need to free up some room, Precision Watches & Jewelry has the answer. Sell your pre-owned luxury watches or vintage Rolex watches to Precision Watches & Jewelry and receive top dollar for them. You'll free up space in your watch collection for new timepieces and make some money, too.
Contact Precision Watches & Jewelry of Willow Grove today for a quote!
Not For Sale
Precision Watches Pays Top Dollar!
Stress-Free Process and Instant Bank Transfer
Responsive, Honest and Completely Transparent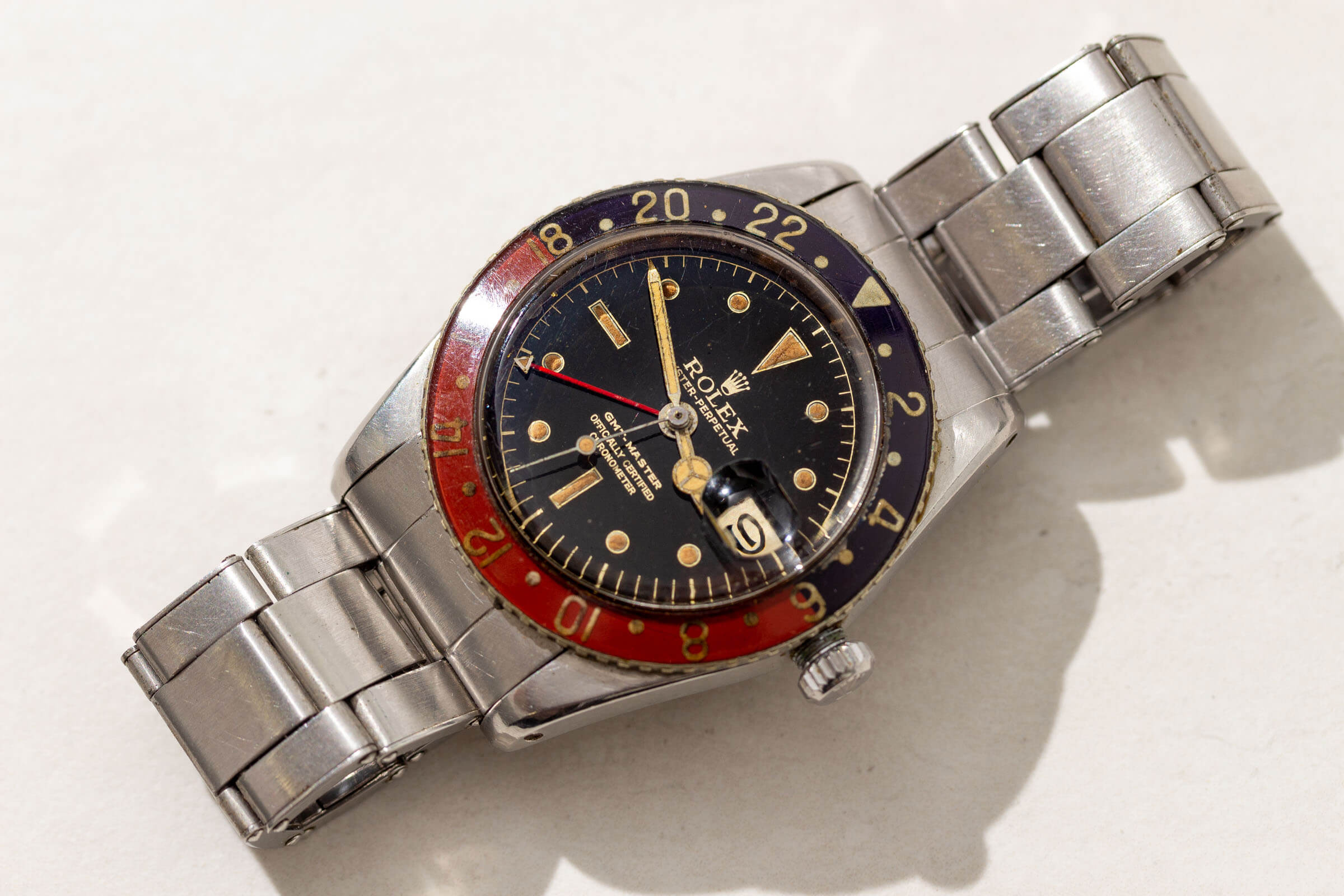 Watch of the Month
Vintage Rolex GMT-Master 6542 Bakelite
The beautiful vintage Rolex GMT-Master 6542 was the first ever made Rolex watch, a tool watch to assist commercial pilots.