VINTAGE ROLEX
Submariner 5512
Oyster Bracelet / 40mm / Stainless Steel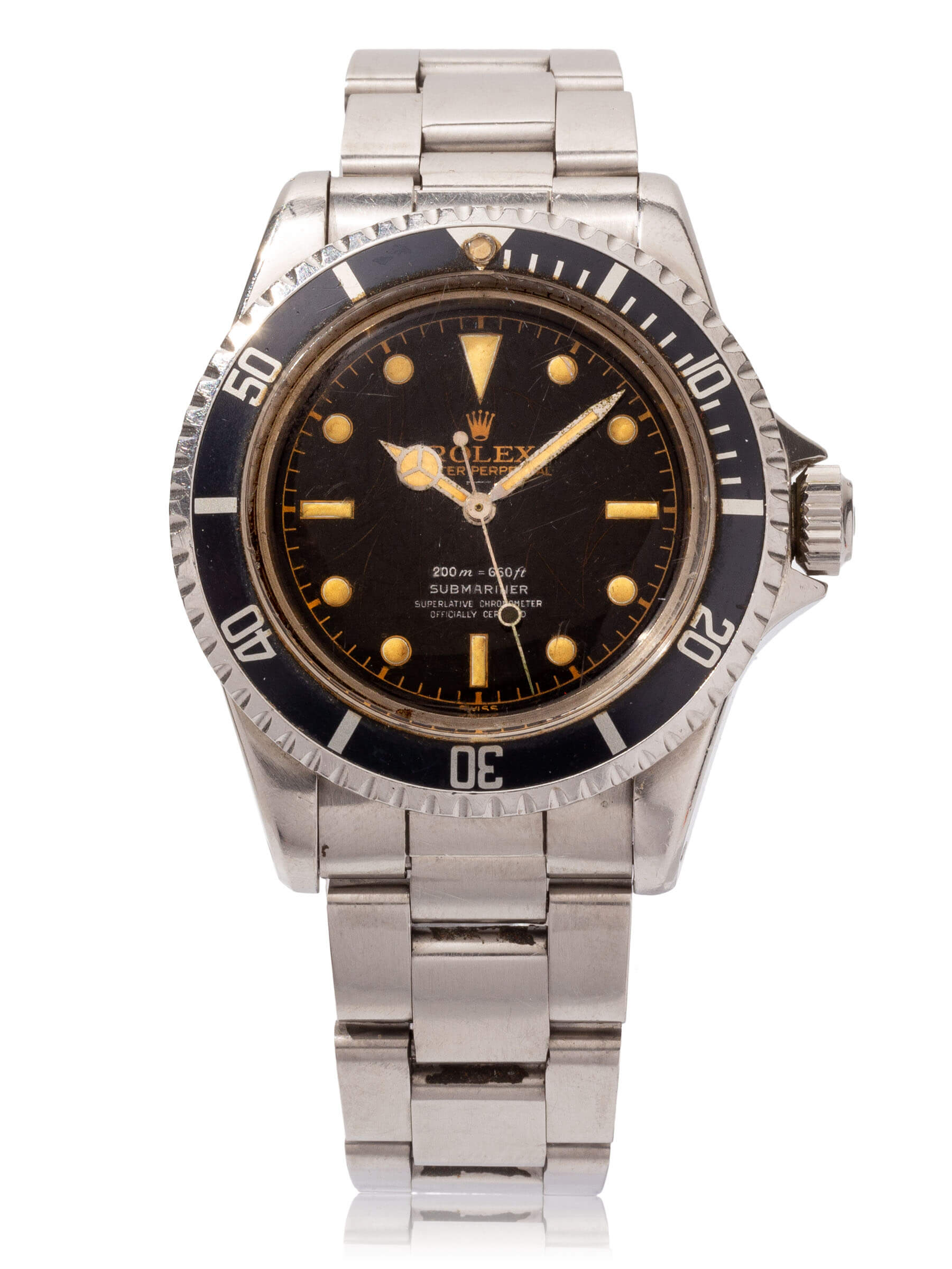 1968 Vintage Rolex Submariner 5512
If you're a collector of fine watches, you might have your eye on the lovely vintage Rolex timepiece. These luxury watches are ideal to collect as there are many to choose from and each collection offers a different vibe. From classic and subtle to pleasantly over-the-top, you can find a vintage Rolex that fits your style perfectly. Whether you want to simply collect and store your vintage Rolex watches or wear them daily, the Rolex Submariner reference 5512 is a must-add luxury watch for your collection.
Many watch collectors buy vintage Rolex Submariners, in general. This watch was first released in 1953 as a dive watch. As for the vintage Rolex Submariner 5512, this luxury timepiece emerged in 1959. There were a few additions to this Submariner model, such as a 40mm case and crown guards. Due to the popularity of the reference 5512, this vintage Rolex Submariner continued to be produced until 1980. During those two decades, you might imagine some changes would occur to the reference 5512, which they did. Therefore, even if you have one vintage Rolex Submariner 5512, you can still collect other types of this reference to add to your collection since there are so many options to choose from with this watch.
Worth Reading
This particular vintage Rolex Submariner reference 5512 features a black dial with baton and round indices. The black numbered bezel is one of the vintage Rolex Submariner's signature features. The reference 5512 has a stainless steel watch case and matching stainless steel bracelet. The vintage Rolex Submariner reference 5512 can venture into water depths up to 200m. As for the specific wear of this watch, you see this reference 5512 has been worn often throughout the years. There is some residue in between the crystal and bezel with scratches throughout the crystal. The bracelet also needs a bit of upkeep to regain some of its luster. However, if you want a reference 5512 that has more of a natural wear state, this particular watch might be perfect for you.
When it's time to add to your vintage Rolex collection, consider the reference 5512. If you need to add space to your watch accessory box, you can sell your pre-owned luxury watches you don't use anymore. Precision Watches & Jewelry will buy your pre-owned luxury watches from you. Simply visit the watch store in the Willow Grove Park Mall and the Precision team will evaluate your vintage Rolex or other pre-owned watch. We'll provide you with a top dollar quote to purchase your watch from you. It's that easy!
Contact us at our Willow Grove store today and see what Precision Watches & Jewelry offers you for your pre-owned luxury watch!
Not For Sale
Precision Watches Pays Top Dollar!
Stress-Free Process and Instant Bank Transfer
Responsive, Honest and Completely Transparent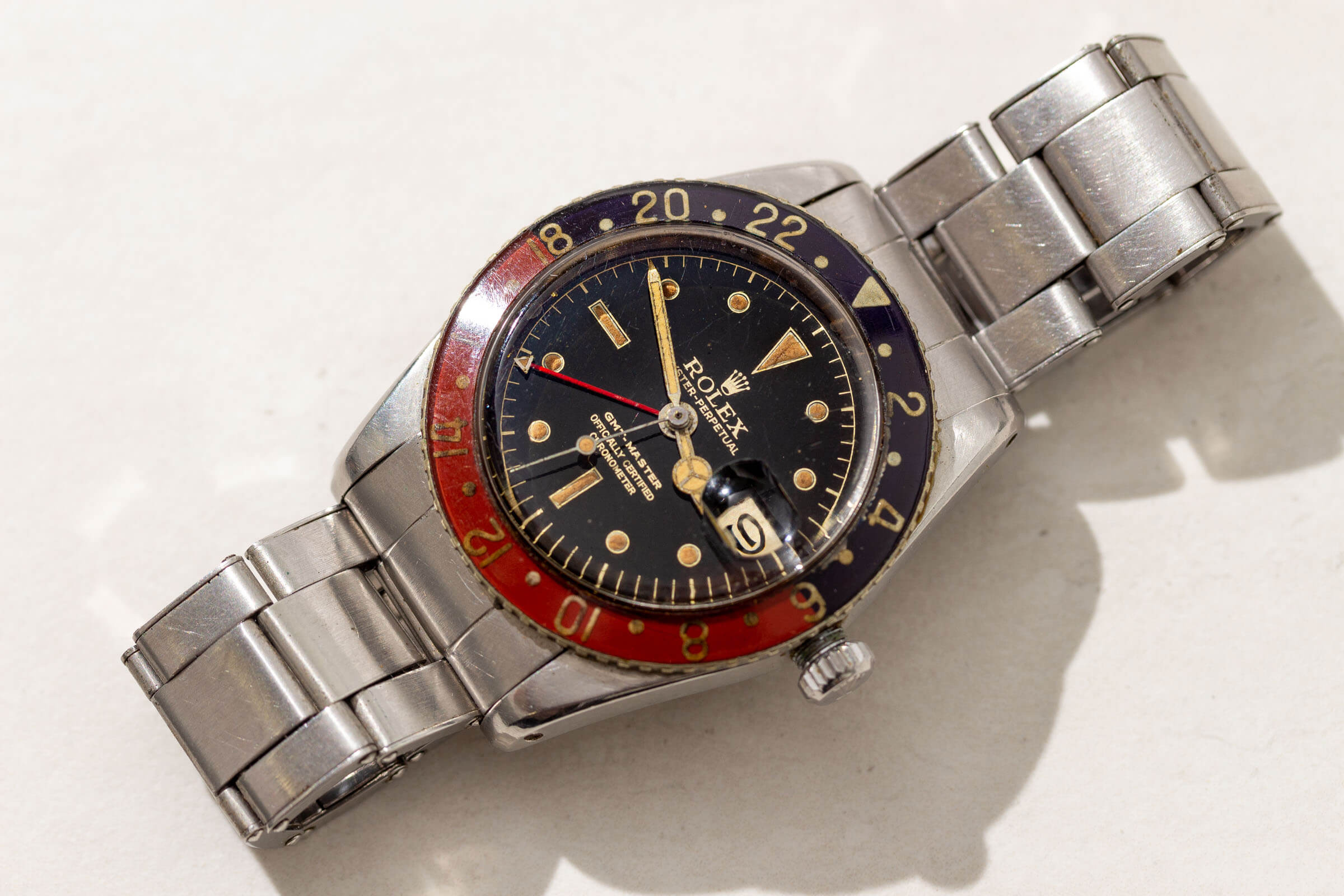 Watch of the Month
Vintage Rolex GMT-Master 6542 Bakelite
The beautiful vintage Rolex GMT-Master 6542 was the first ever made Rolex watch, a tool watch to assist commercial pilots.