VINTAGE ROLEX
Submariner 5512
Oyster Bracelet / 40mm / Stainless Steel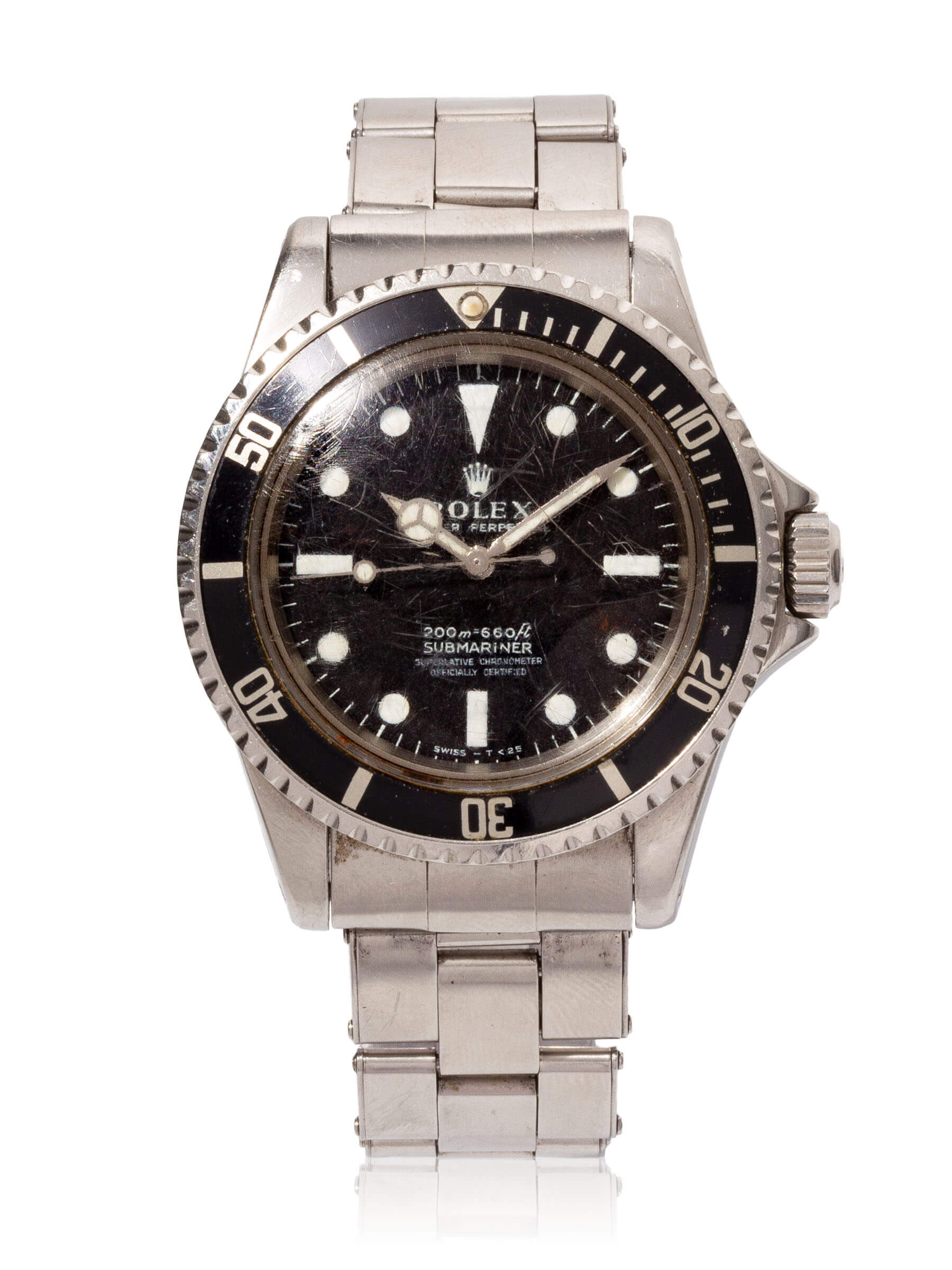 Vintage Rolex Submariner 5512
If you have your eye on vintage Rolex watches, you may be overwhelmed by the number of choices there are with this manufacturer. From classic vintage Rolex styles to more flashy timepieces, you can find the vintage Rolex watch that's perfect for you. One vintage Rolex that draws a loyal following is the Submariner reference 5512.
The general vintage Rolex Submariner has many appealing features. This luxury brand released this watch in 1953 and it was labeled the essential dive watch. With regard to the vintage Rolex Submariner reference 5512 specifically, this watch emerged a few years later in 1959. Some additions with the reference 5512 included a larger 40mm case and crown guards. The luxury watch manufacturer continued to produce the reference 5512 until 1980. Since this reference had a lot of production years, you can easily find different types of reference 5512 watches to collect.
Worth Reading
This pictured vintage Rolex Submariner reference 5512 has a black dial and black numbered bezel. The baton and round indices stand out nicely on the dial. The stainless steel bracelet and case complement the overall look perfectly. This dive watch is waterproof and can go in water depths of 200m. This watch has seen a bit of frequent wear as you can tell by the scratches on the crystal. The bracelet and case also show some marks. However, if you like the vintage look and well-worn quality of this watch, you may have found your perfect timepiece.
The reference 5512 is a good option if you want a vintage Rolex watch. In order to make room for your new timepieces, consider selling your current pre-owned luxury watches to Precision Watches & Jewelry in Willow Grove. By selling your vintage Rolex watches and other pre-owned timepieces you don't wear, you can earn money and make room in your accessory box.
Contact Precision Watches & Jewelry and see how much money your current pre-owned watch is worth!
Not For Sale
Precision Watches Pays Top Dollar!
Stress-Free Process and Instant Bank Transfer
Responsive, Honest and Completely Transparent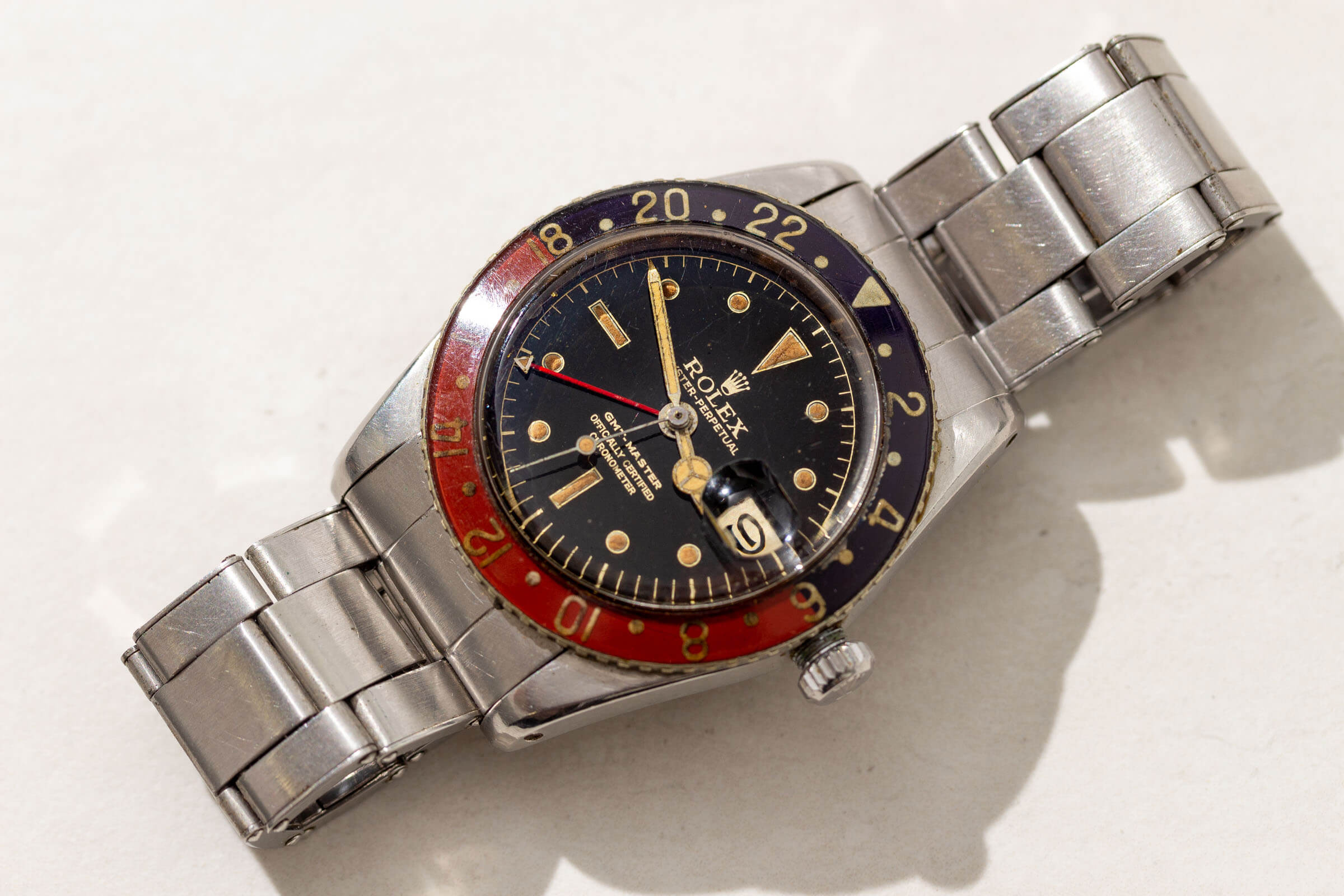 Watch of the Month
Vintage Rolex GMT-Master 6542 Bakelite
The beautiful vintage Rolex GMT-Master 6542 was the first ever made Rolex watch, a tool watch to assist commercial pilots.