VINTAGE ROLEX
Daytona 6262
Silver Sunburst Dial / 36mm / Stainless Steel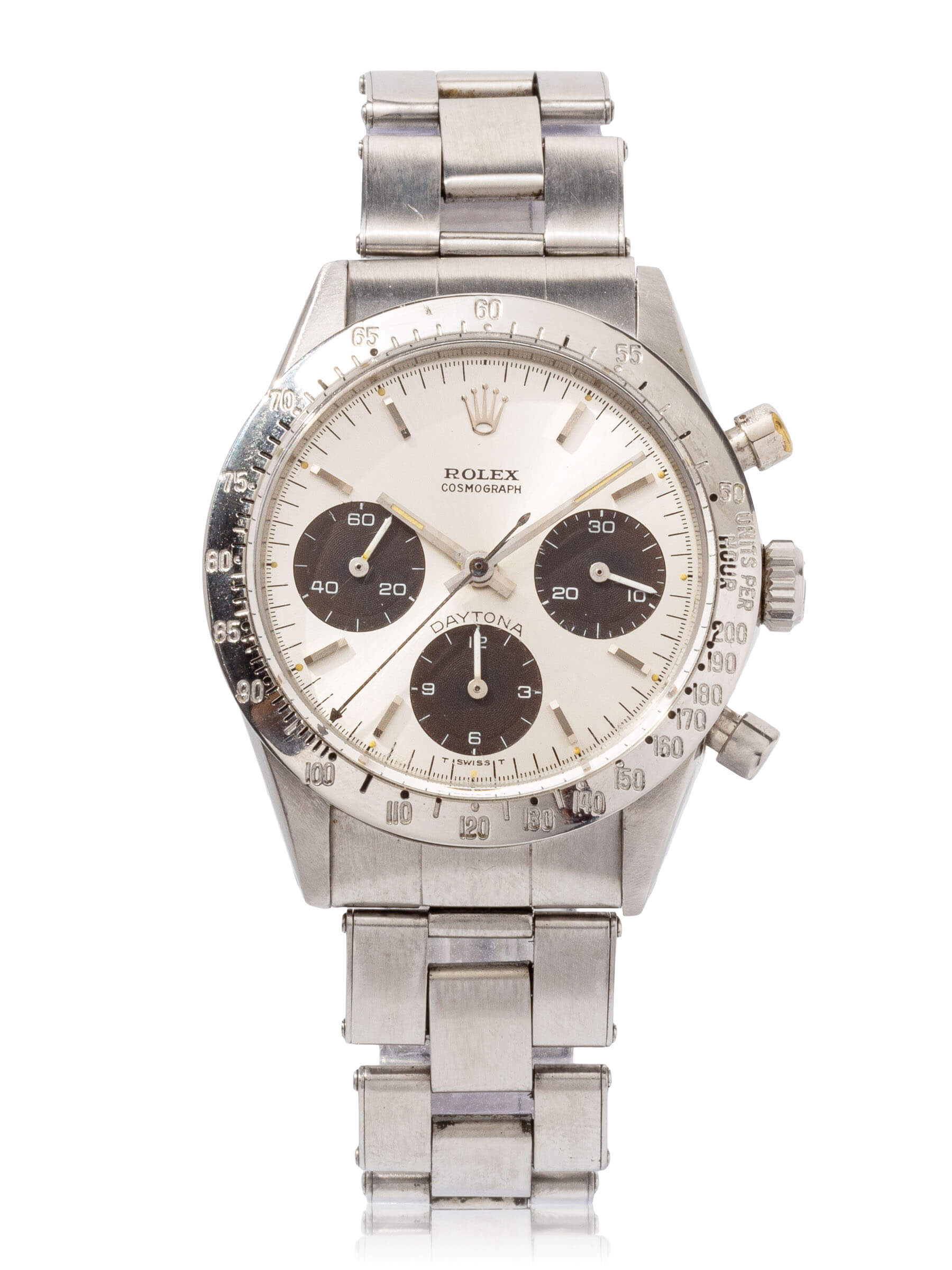 Vintage Rolex Daytona 6262
As a vintage Rolex collector, you may be ready to expand your collection and add new timepieces to your accessory box. Whether you wear your vintage Rolex each day or tuck it away for safekeeping, vintage Rolex collecting is a fun and exciting venture. If you enjoy adding unique vintage Rolex watches to your collection, consider the vintage Rolex Daytona reference 6262.
The vintage Rolex Daytona reference 6262 is quite rare which makes it even more of a collector's favorite. Produced in 1970 with a production timeframe of just one year, you can see how rarity plays a part with this watch model. This timepiece combines classic style with modern features, which makes for a really unique vintage Rolex watch.
Worth Reading
During its production time, the reference 6262 didn't have a large following which is likely the reason for its short journey on the production line. Today, however, the vintage Rolex Daytona reference 6262 is a timepiece with a certain wow factor.
The reference 6262 has a stainless steel case and bracelet. The white dial is accentuated by silver baton numerals. The three black mini register dials give this watch an extra special look. The vintage Rolex Daytona reference 6262 has a manual in-house caliber 722 movement. The dial and crystal of this particular vintage Rolex watch appear to be in good condition. However, the case and bracelet show a bit of wear and marks. With that said, if you want a vintage Rolex in its original form where little maintenance has been performed on it, this reference 6262 may be perfect for you!
If you need room in your watch accessory collection before you buy a new vintage Rolex, Precision Watches & Jewelry can help. Contact Precision Watches & Jewelry, a luxury watch shop in the Willow Grove Park Mall. The watchmakers at Precision will give you a quote to buy your pre-owned luxury watches. This way, you make room in your current watch collection and earn some money, too.
Not For Sale. 
Precision Watches Pays Top Dollar!
Stress-Free Process and Instant Bank Transfer
Responsive, Honest and Completely Transparent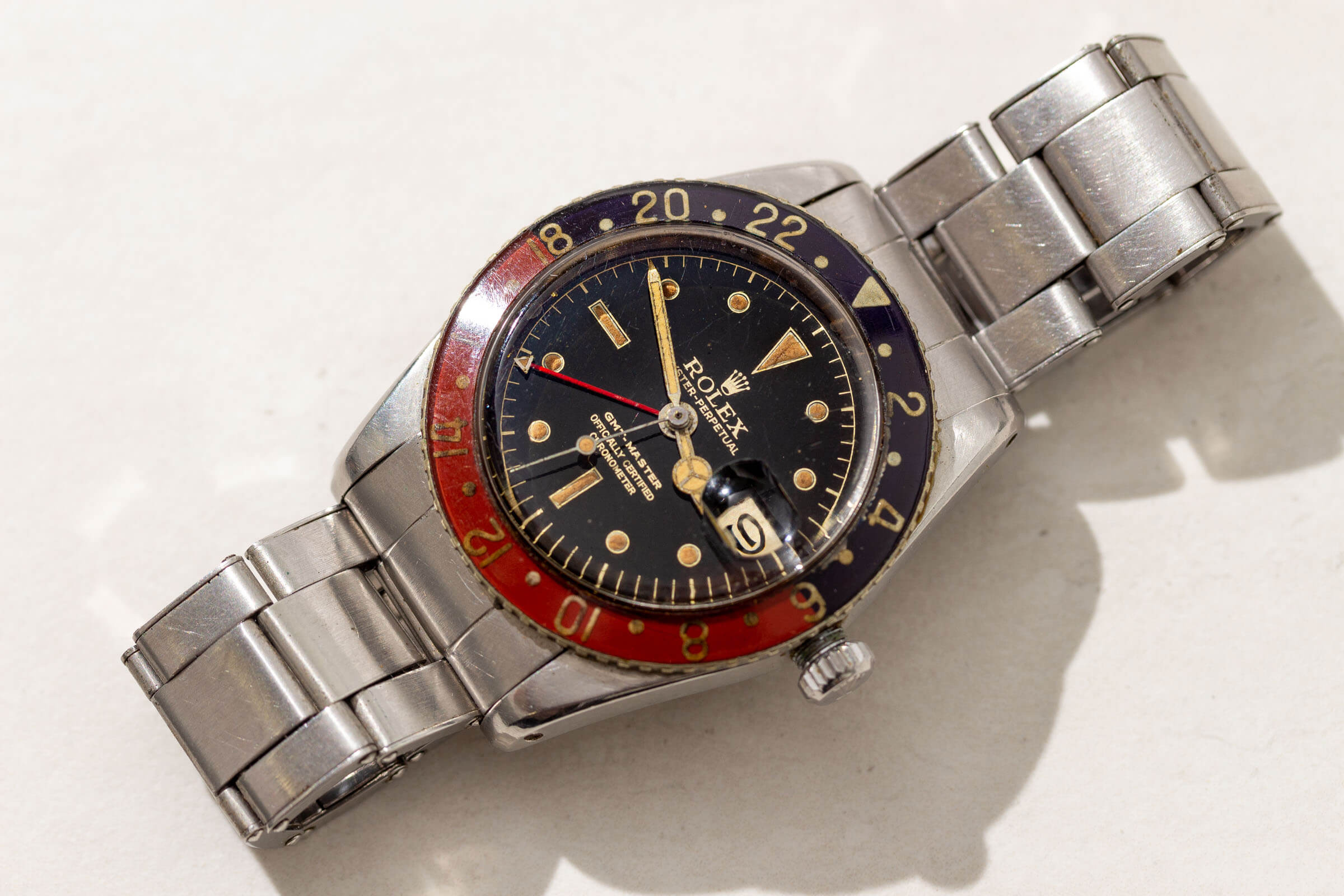 Watch of the Month
Vintage Rolex GMT-Master 6542 Bakelite
The beautiful vintage Rolex GMT-Master 6542 was the first ever made Rolex watch, a tool watch to assist commercial pilots.