VINTAGE ROLEX
Oyster Varini Locarno
Jubilee Bracelet / 29 mm / Stainless Steel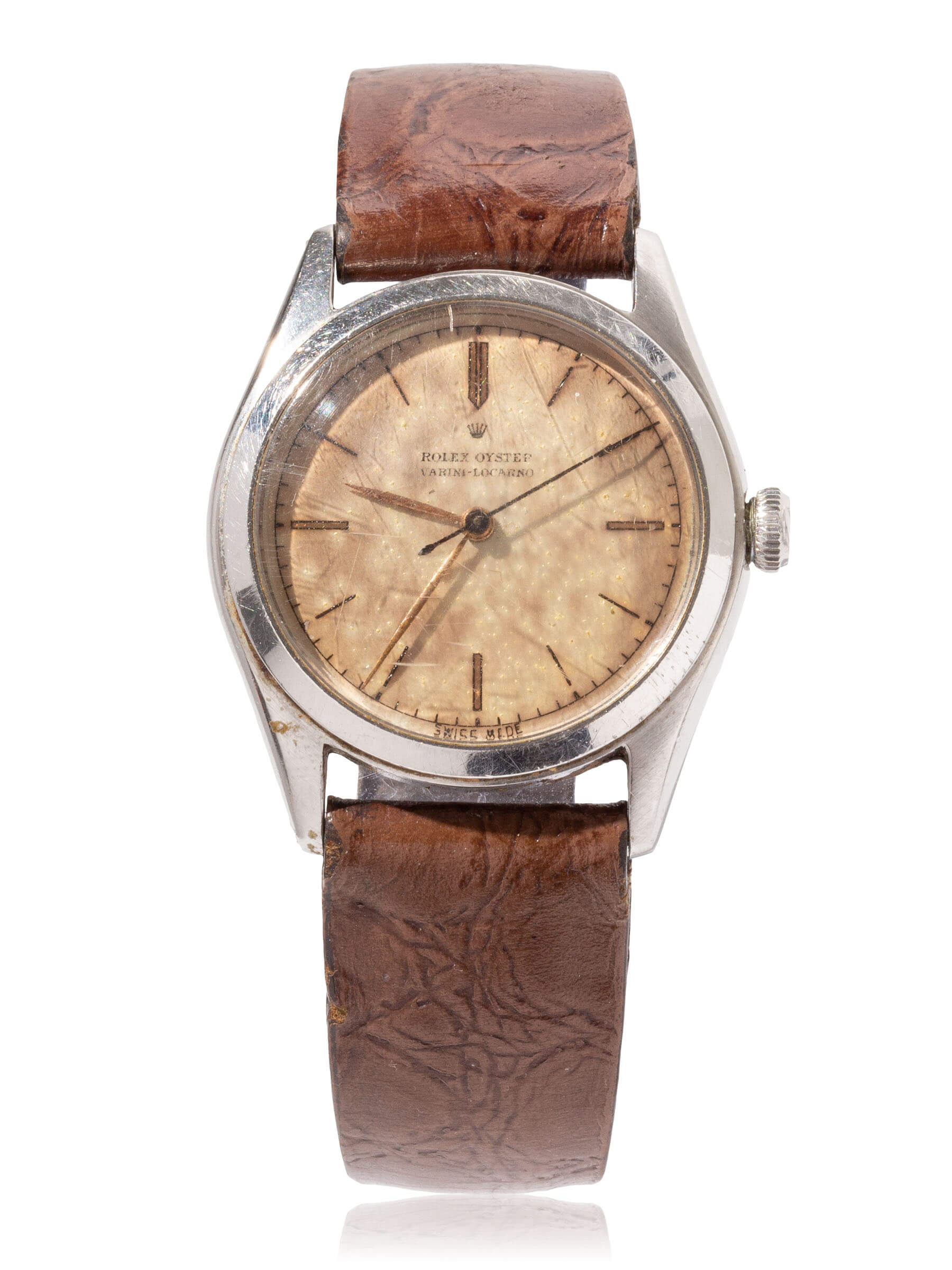 Rolex Oyster Varini-Locarno
With a vintage Rolex collection, you have wonderful craftsmanship and superior style all rolled into one. From a vintage Rolex from decades past to a newer yet still vintage Rolex, your collection can be wide and varied. Some vintage Rolex collectors go with the popular models, such as the Submariner, while others crave something a bit more unique. If you fall within the latter category, look at the vintage Rolex Oyster Varini-Locarno.
The vintage Rolex Oyster Varini-Locarno is a classic and unique timepiece. This watch has the name Varini-Locarno on it along with the term "Swiss Made" on the dial. This vintage Rolex Oyster watch has a stainless steel case and brown band. The off-white dial features stick indices and smooth, clean lines. If you want to collect a simple and tasteful watch that has a true antique component, the vintage Rolex Oyster Varini-Locarno is an excellent choice to consider.
Worth Reading
This watch has some blemishes and scratches on the case and the crystal. There are also some spots of discoloration on the stainless steel. However, if you want a vintage Rolex that has not been spruced up and retains its antique character, this watch fits the category.
When you're ready to add to your luxury watch collection, consider selling some of your pre-owned watches to make room for new timepieces. If you want to sell your vintage Rolex or part with another pre-owned watch, Precision Watches & Jewelry can make the process easy for you.
Precision Watches & Jewelry in the Philadelphia area knows luxury watches! Our professional team will evaluate the value of your watch and provide you with a quote. If you're ready to sell your pre-owned luxury watch, Precision Watches & Jewelry of Willow Grove will buy it!
This model is not for sale
Precision Watches Pays Top Dollar!
Stress-Free Process and Instant Bank Transfer
Responsive, Honest and Completely Transparent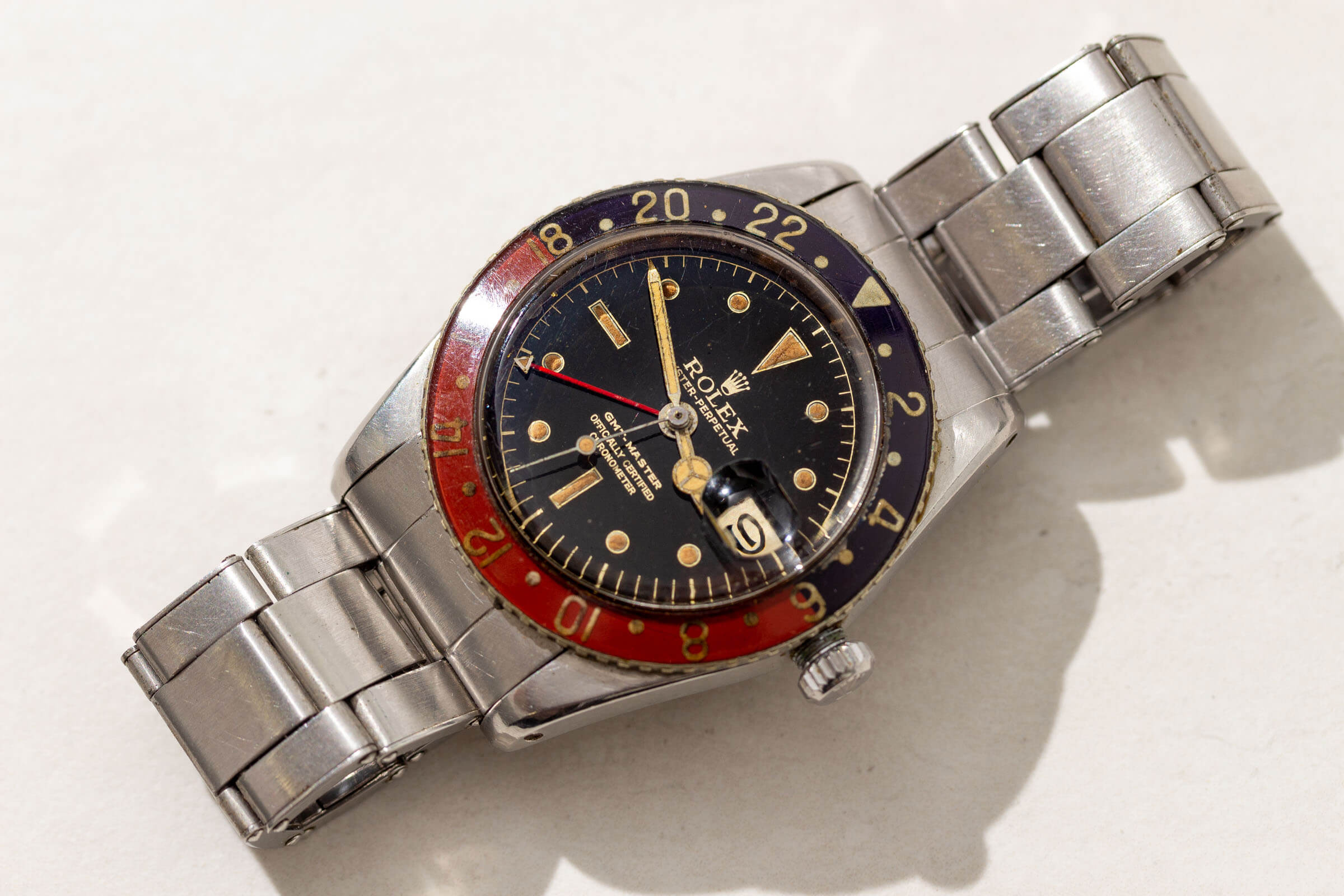 Watch of the Month
Vintage Rolex GMT-Master 6542 Bakelite
The beautiful vintage Rolex GMT-Master 6542 was the first ever made Rolex watch, a tool watch to assist commercial pilots.