VINTAGE ROLEX
Submariner 16800
Oyster Bracelet / 40mm / Stainless Steel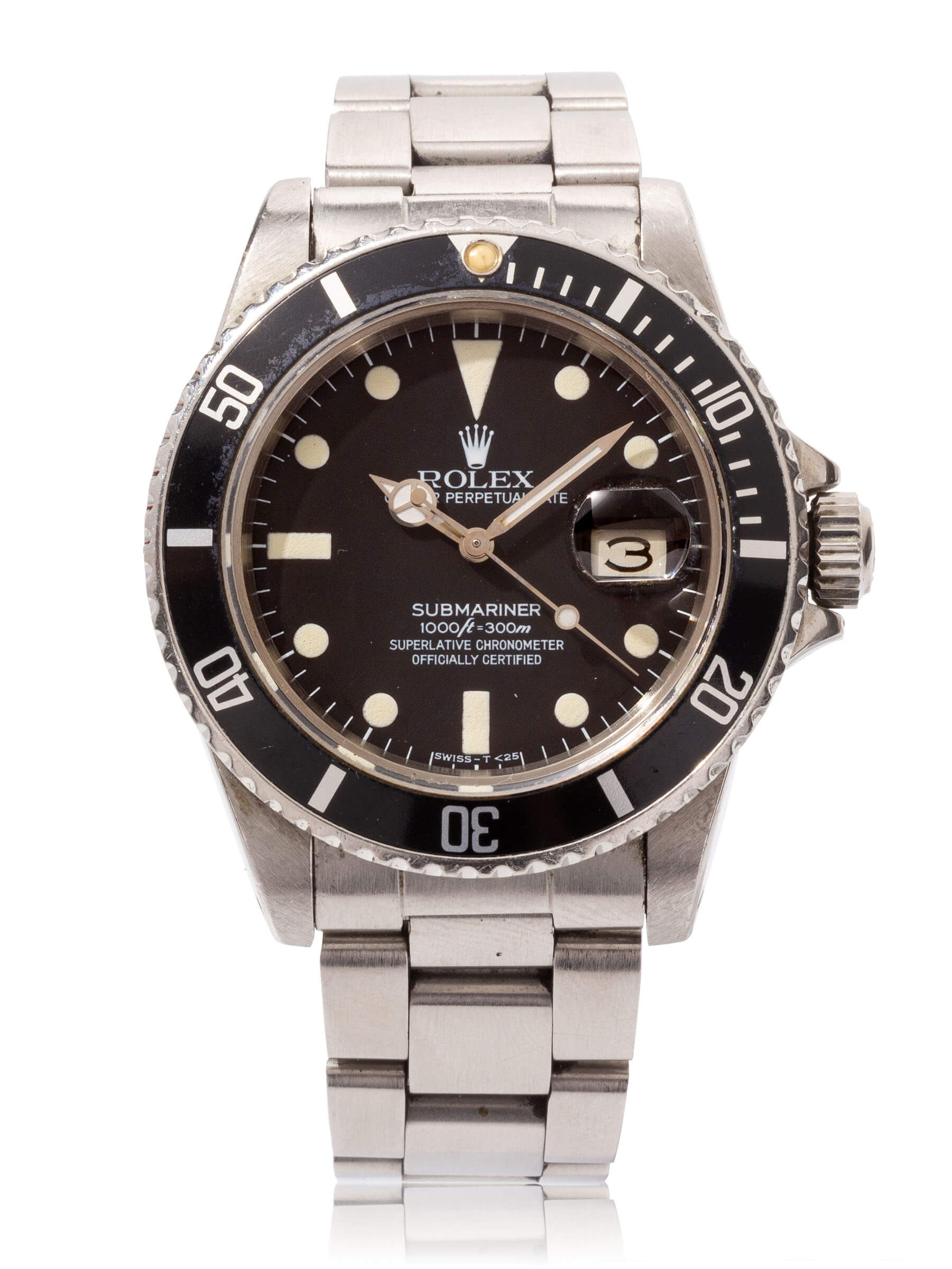 Vintage Rolex Submariner 16800
The vintage Rolex watch collections include superior timepieces that are ideal luxury watches to collect. You can choose a classic style watch or one that has more of a wow factor. No matter what style of vintage Rolex piques your interest, rest assured you'll have plenty of options. One vintage Rolex that gets quite a bit of attention is the Submariner reference 16800.
The vintage Rolex Submariner 16800 had its first introduction in 1979. At that time, the luxury brand began using sapphire crystals on watches rather than acrylic crystals. The sapphire crystal offers better protection against scratches plus it's more durable. The watchmaker used matte dials with painted hour markings in the beginning of the reference 16800 production timeline but later switched to glossy finish dials and hour markers with white gold surrounds. The vintage Rolex Submariner 16800 operated with different movements depending on the exact model including the caliber 1575 and caliber 3035. The reference 16800 has a depth potential of up to 300m. This vintage Rolex model was produced until the late 1980s.
Worth Reading
When you look at this specific Submariner reference 16800, it's in a generally good condition. The date window is clear of marks and scratches as is the crystal. There are slight blemishes on the black numbered bezel, but you can still see the numbers. The indices have retained their original color and look to be in excellent condition. Even the stainless steel case and attached bracelet appear to have been well cared for through the years. If you want a beautiful vintage Rolex that can be worn daily or stored safely in your watch collection box, the reference 16800 is a good option.
When you're ready to add to your vintage watch collection, make room in your accessory box by selling watches you no longer wear. Precision Watches & Jewelry offers top dollar to buy pre-owned luxury watches, including vintage Rolex timepieces.
Contact Precision Watches & Jewelry which is located at the Willow Grove Park Mall in the Philadelphia area and see how much your pre-owned luxury watch is worth!
Not For Sale
Precision Watches Pays Top Dollar!
Stress-Free Process and Instant Bank Transfer
Responsive, Honest and Completely Transparent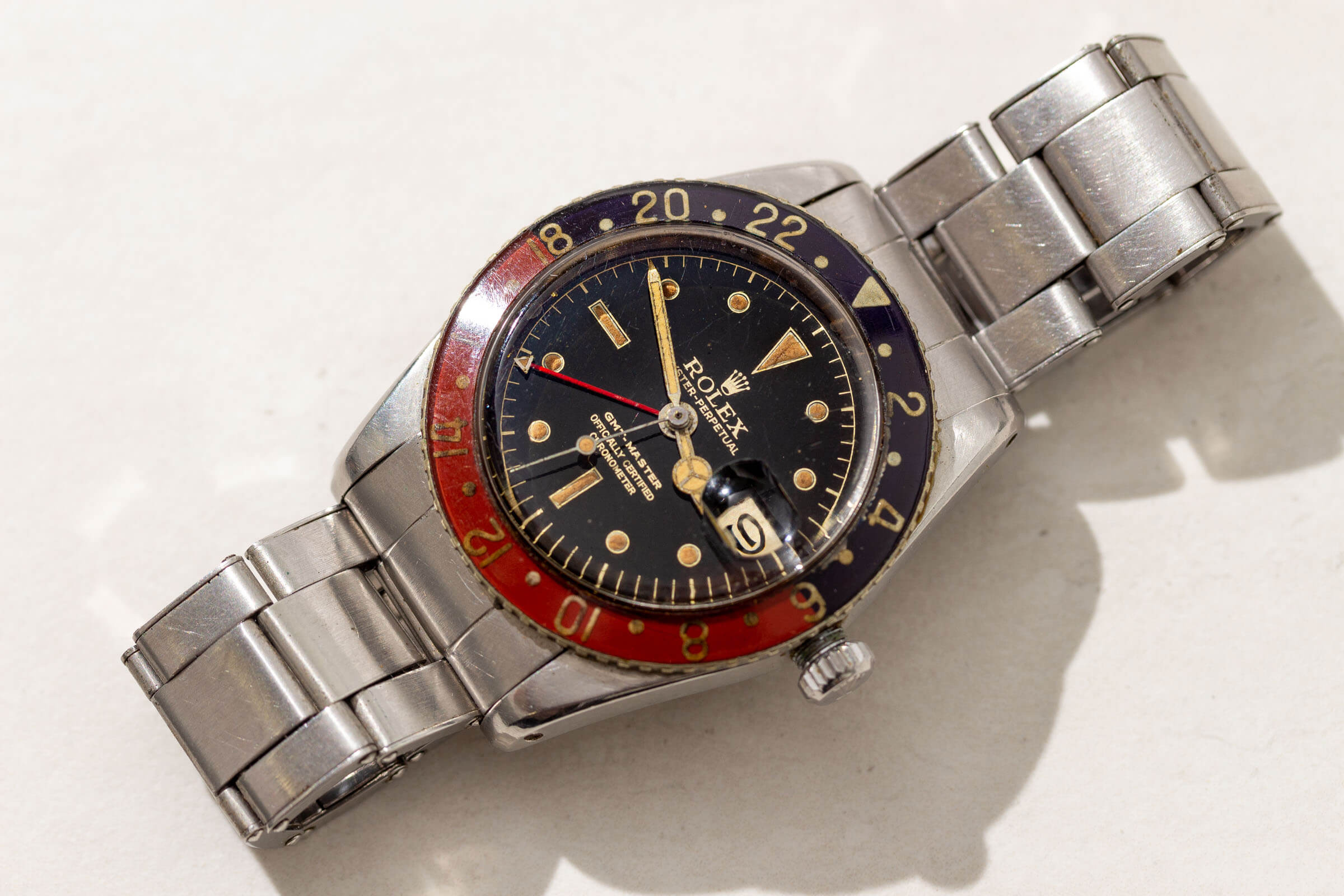 Watch of the Month
Vintage Rolex GMT-Master 6542 Bakelite
The beautiful vintage Rolex GMT-Master 6542 was the first ever made Rolex watch, a tool watch to assist commercial pilots.