VINTAGE ROLEX
Submariner 5513
Tiffany Dial / 40mm / Stainless Steel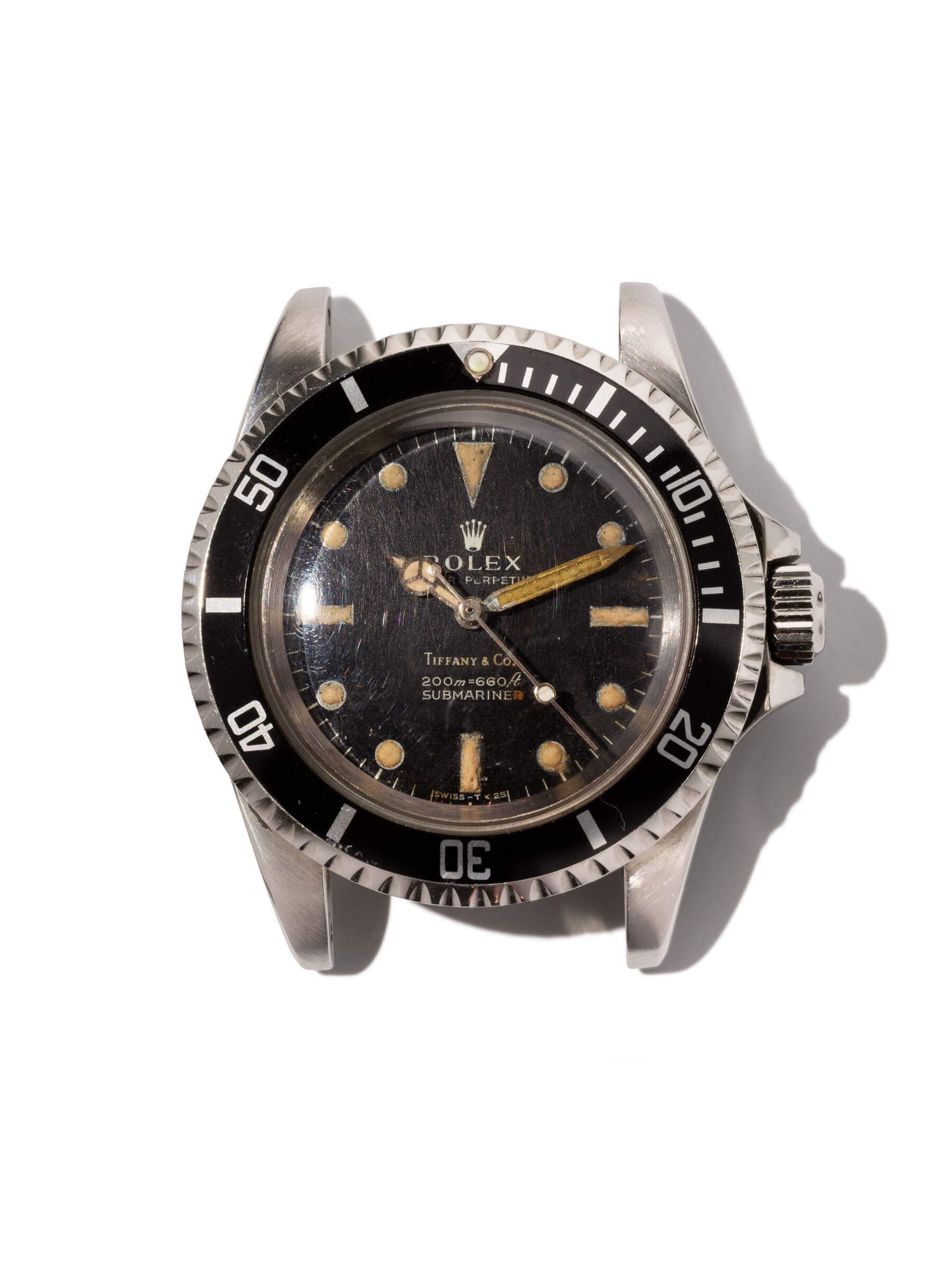 Vintage Rolex Submariner Tiffany 5513
The vintage Rolex watch collection is wide and varied in styles and technical features. From classic to dazzling, you have a vintage Rolex option to fit your taste. If you are a seasoned vintage Rolex collector, you may know exactly what you want. For those who crave true vintage style, the Submariner Tiffany 5513 model is a good option to explore.
The general model reference 5513 is a vintage Rolex produced by the company from 1962 through 1989. During that lengthy production period, many different reference 5513 styles emerged. One was the vintage Rolex Submariner Tiffany & Co. reference 5513. Tiffany dials were included on vintage Rolex watches from the late 1950s through the early 1990s. This co-branding deal combined two popular luxury brands in one sensational timepiece.
Worth Reading
This vintage Rolex Submariner Tiffany & Co. reference 5513 has a black dial with the signature logo. The indices have a worn appearance, but the black bezel and numbers are in a good condition. The case looks good with hardly any scratches. As for water resistance, this watch can be worn in water depths up to 200m. If you want a vintage Rolex that hasn't been polished or had its original features touched up, this might be the watch for you.
Whether you buy a vintage Rolex Submariner Tiffany 5513 or another vintage Rolex model, you may not have too much room in your accessory box. Contact Precision Watches & Jewelry in the Willow Grove Park Mall to sell your pre-owned luxury watches. You'll receive top dollar plus gain some extra space in your accessory drawer.
Visit the Willow Grove Park Mall today and see how Precision Watches & Jewelry can help!
Not For Sale. 
Precision Watches Pays Top Dollar!
Stress-Free Process and Instant Bank Transfer
Responsive, Honest and Completely Transparent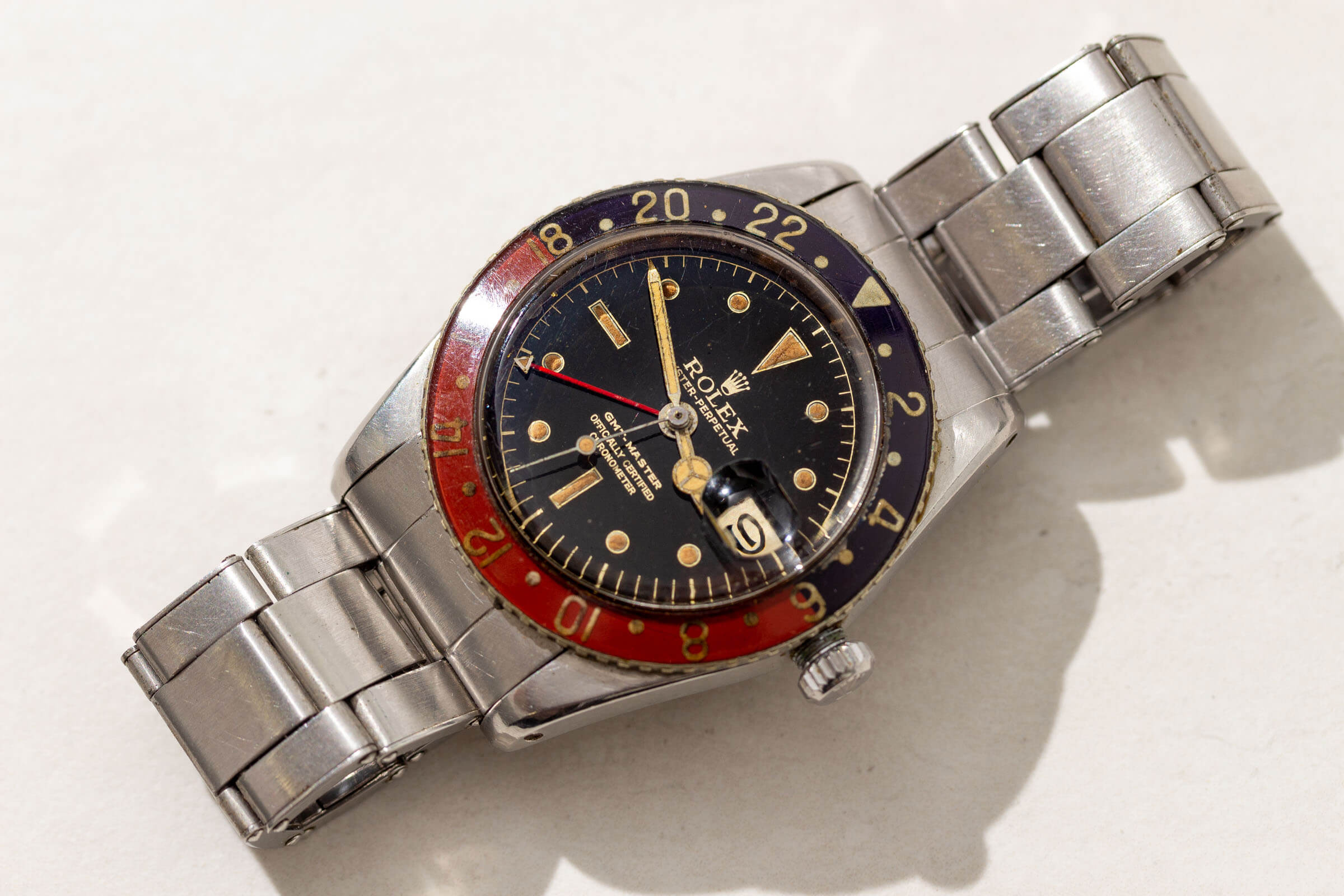 Watch of the Month
Vintage Rolex GMT-Master 6542 Bakelite
The beautiful vintage Rolex GMT-Master 6542 was the first ever made Rolex watch, a tool watch to assist commercial pilots.