VINTAGE ROLEX
Submariner 16610LV
Kermit / 40mm / Stainless Steel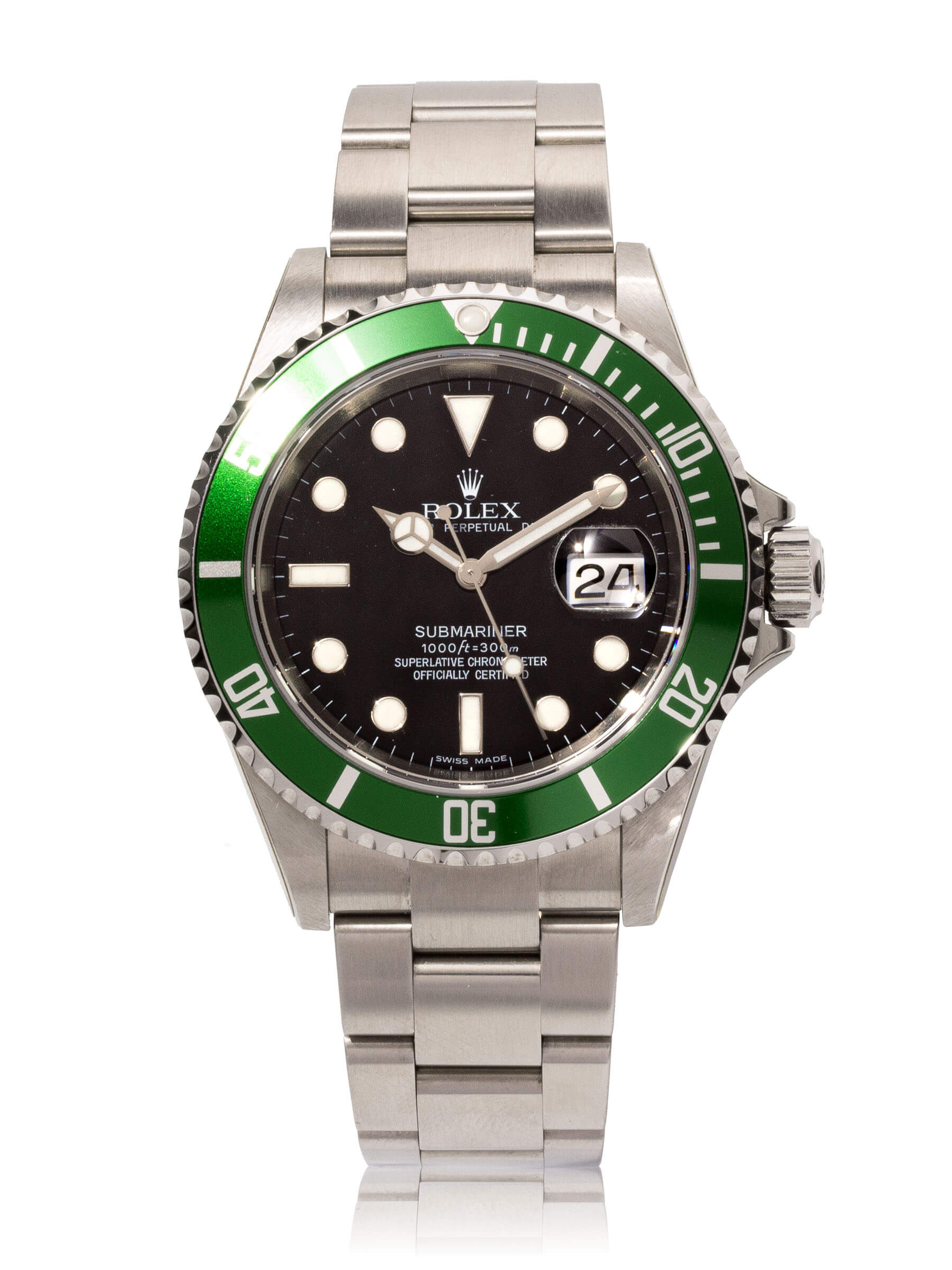 Rolex Submariner Kermit 16610LV
The vintage Rolex Submariner is an iconic luxury watch. This dive watch has a long production run and many different models in the collection. One vintage Rolex Submariner that stands on its own, and some may argue outshines the rest, is the Submariner Kermit reference 16610LV. If you want to collect a vintage Rolex Submariner that is unique in many ways, the reference 16610LV is sure to be ideal.
The vintage Rolex Submariner Kermit reference 16610LV was introduced in 2003. This particular watch model was released as a 50th anniversary celebratory timepiece for the Rolex Submariner model. Many of the features of the reference 16610LV are in keeping with the usual Submariner characteristics except for one thing: the vivid green bezel that stands out immediately! Most of the other features of this watch are the same as the reference 16610.
Worth Reading
This particular model vintage Rolex has a black dial with baton and round indices. The watch features a lovely stainless steel bracelet and case. The eye-catching green bezel is numbered and easy to read. The reference 16610LV is a superlative chronometer officially certified and can go into the water up to depths of 300m. This timepiece is in stellar condition and will be one you likely want to wear on a daily basis as opposed to keeping it in a watch accessory box and not using it.
If you're ready to add a beautiful watch to your collection, the vintage Rolex Submariner Kermit reference 16610LV is a watch like no other. Make some room for this new timepiece by selling your pre-owned luxury watches that don't see a lot of use. Precision Watches & Jewelry, which is located in the Philadelphia area, is your go-to spot when you want to sell your vintage Rolex watches or other pre-owned timepieces.
Visit the Willow Grove Park Mall and see how much your pre-owned luxury watch is worth. If you want to sell it, Precision Watches & Jewelry is ready to buy!
Not For Sale. 
Precision Watches Pays Top Dollar!
Stress-Free Process and Instant Bank Transfer
Responsive, Honest and Completely Transparent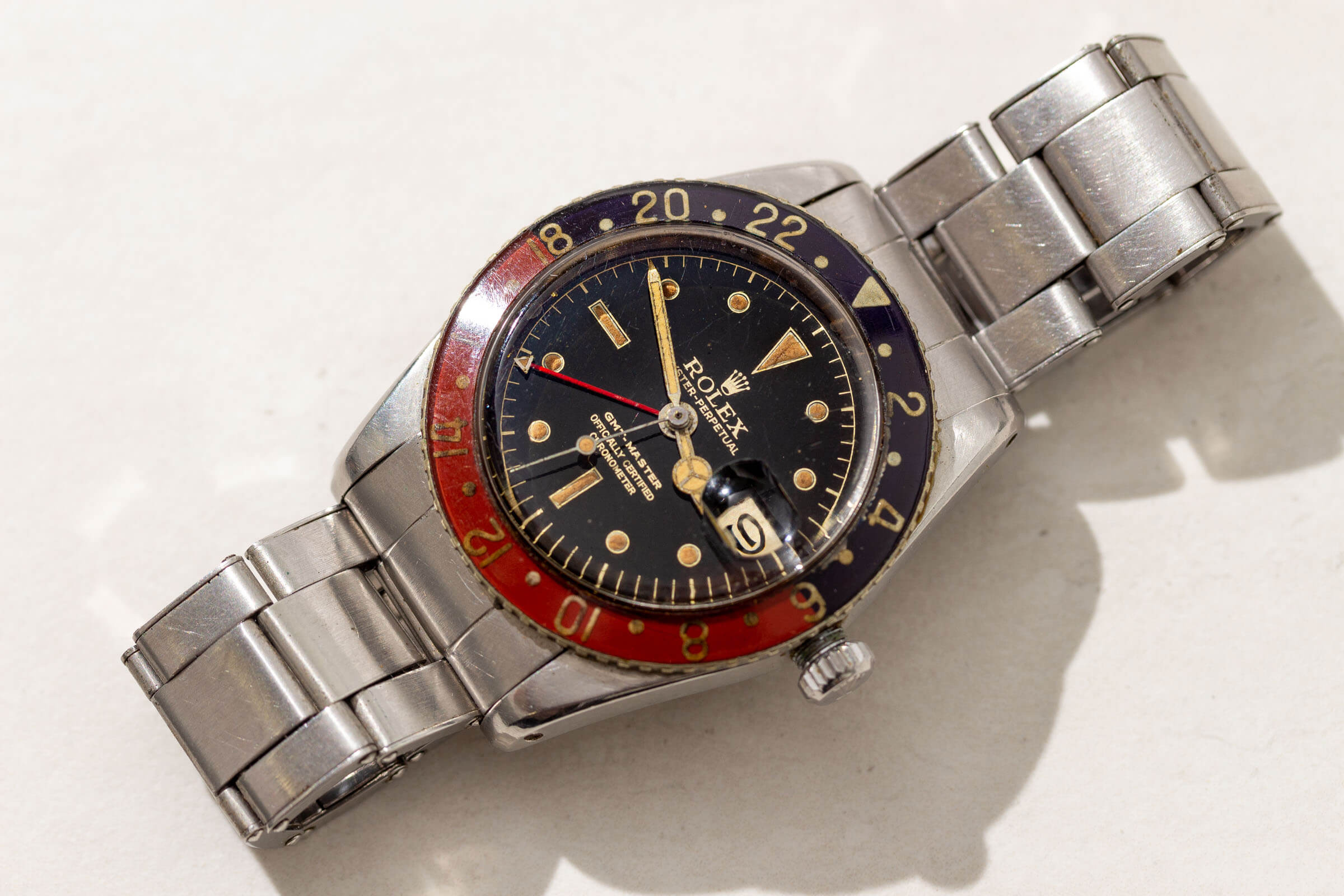 Watch of the Month
Vintage Rolex GMT-Master 6542 Bakelite
The beautiful vintage Rolex GMT-Master 6542 was the first ever made Rolex watch, a tool watch to assist commercial pilots.