VINTAGE ROLEX
GMT-Master 16750
Oyster Bracelet / 40 mm / Steel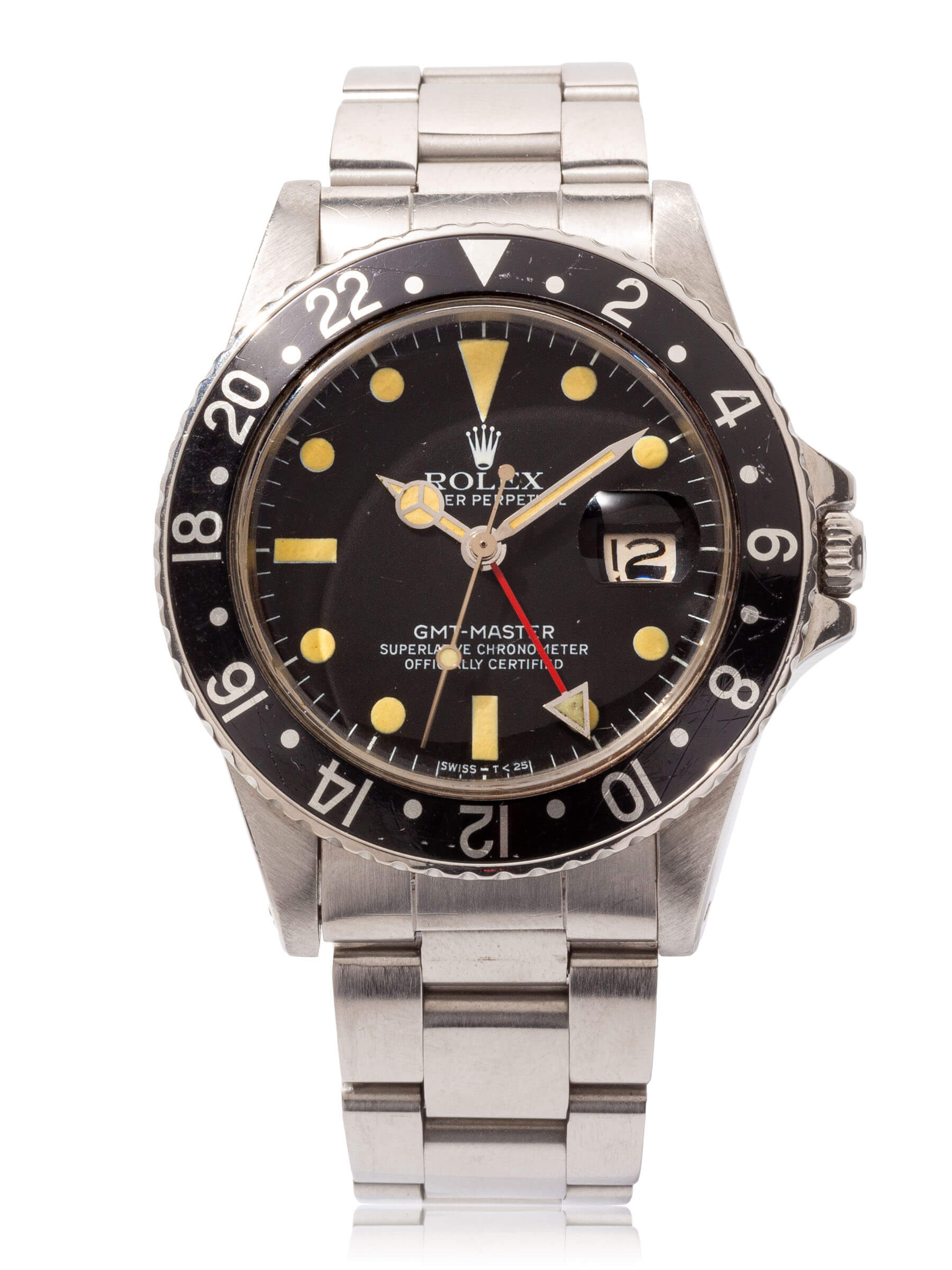 Vintage Rolex GMT-Master 16750 Black Bezel
Luxury watch collectors who prefer a vintage vibe have many choices when building their collection. If you like vintage Rolex watches, the options are plentiful. The luxury brand began watch production in the early 1900s, so it's easy to see the collections are immense. The vintage Rolex GMT Black Bezel 16750 is a good option for watch collectors who want an older watch but not too old.
The manufacturer produced the reference 16750 from 1981 to 1988. This model reference was the next watch in line after the reference 1675. The two watch references look similar, however there are technical differences between each one. For example, the reference 16750 had an updated movement, a caliber 3075 movement.
Worth Reading
The vintage Rolex GMT Black Bezel reference 16750 features a black dial, 24-hour black bezel, and date window. Other eye-catching features include a mixture of round and baton indices and a mechanical movement. The stainless steel case and bracelet give this watch a classic and polished look.
Some vintage watch collectors like older watches but not too old. When you explore the reference 16750 features, you might find this is the ideal classic vintage Rolex for you. This style of watch is appropriate to wear every day or keep it safe and sound in your accessory box.
The vintage Rolex GMT Black Bezel reference 16750 is a popular 1980s watch that luxury timepiece collectors appreciate.
If you have a vintage Rolex watch that you're ready to sell, Precision Watches & Jewelry in the Willow Grove Park Mall can help you with this transaction. Our professional watchmakers will appraise your watch and give you an accurate and generous quote to purchase it. If now's the right time to sell your pre-owned Rolex or any other vintage luxury watch, the Precision team is ready to buy your timepiece.
Visit Precision Watches & Jewelry in Willow Grove today to sell your vintage Rolex or other pre-owned watch and receive top dollar for it.
This model is not for sale
Precision Watches Pays Top Dollar!
Stress-Free Process and Instant Bank Transfer
Responsive, Honest and Completely Transparent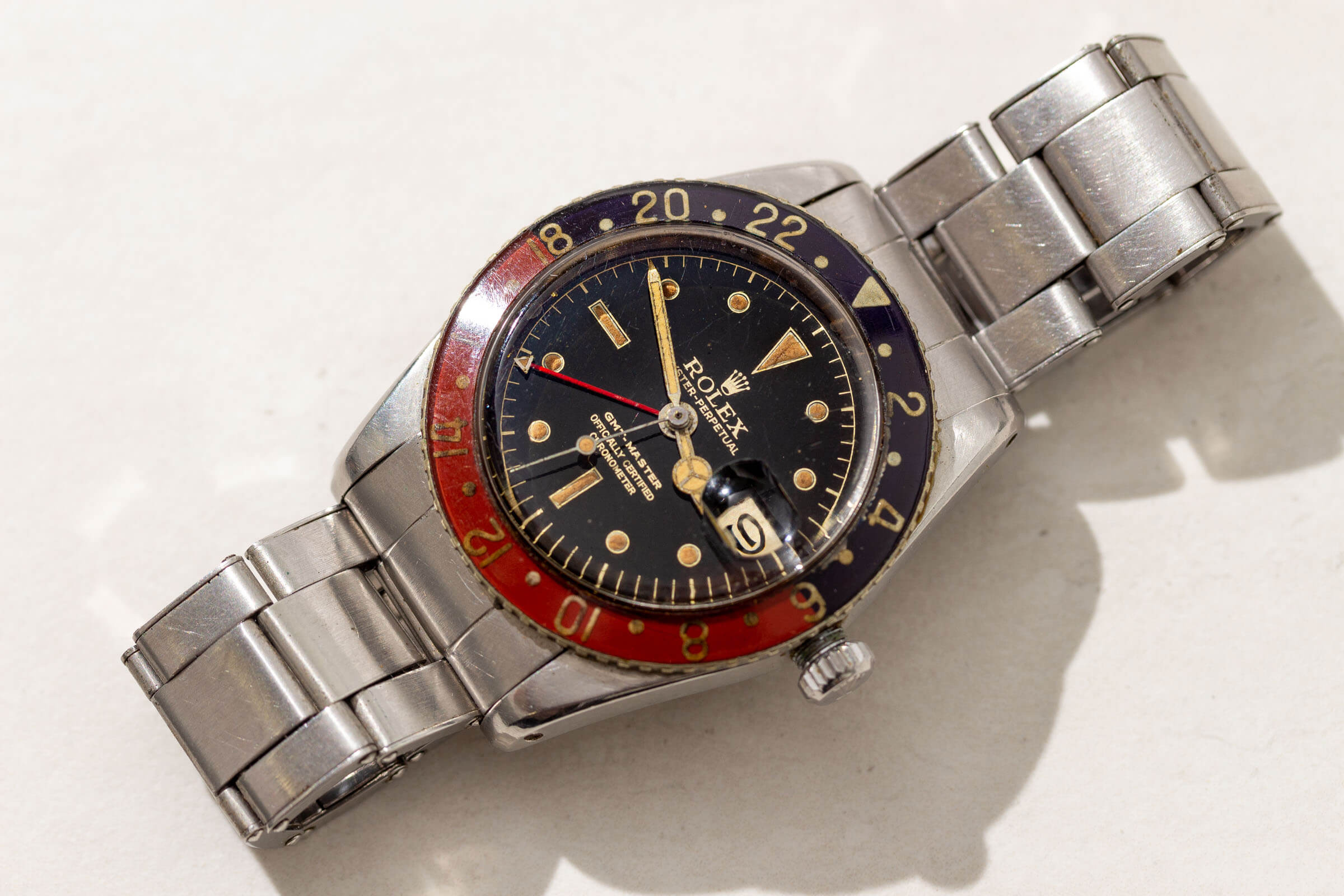 Watch of the Month
Vintage Rolex GMT-Master 6542 Bakelite
The beautiful vintage Rolex GMT-Master 6542 was the first ever made Rolex watch, a tool watch to assist commercial pilots.