VINTAGE ROLEX
Submariner 5513
Oyster Bracelet / 40mm / Stainless Steel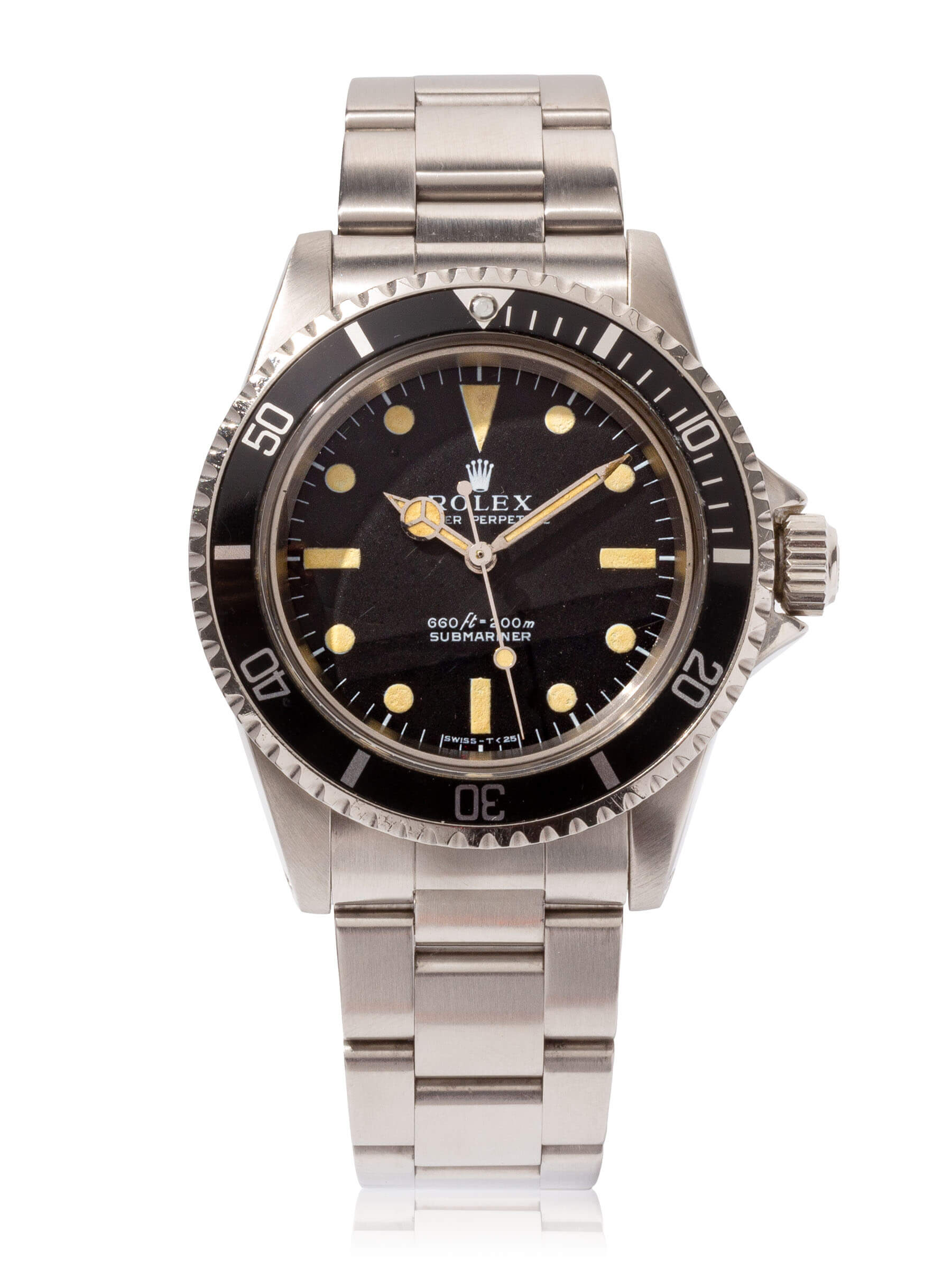 Vintage Rolex Submariner 5513
The vintage Rolex watch collection is exceptional, to say the least. This luxury watch manufacturer offers many different models, some still in production while others ended production years ago. One vintage Rolex watch model that has quite a few years of production in the 20th century is the reference 5513.
The vintage Rolex Submariner reference 5513 made its first appearance in 1962. Manufactured from that time until 1989, you probably assume there are many different types of reference 5513 watches and you're correct! This watch model saw a few different changes during its years of production which makes it an excellent watch to collect.
Worth Reading
The reference 5513 had an acrylic crystal until 1981. At that point, the manufacturer began making the vintage Rolex Submariner reference 5513 with a flat crystal as opposed to a domed one. The brand switched to sapphire crystals for this model which made the crystal more scratch resistant and durable. The reference 5513 went from paint indexes to applied ones as the model progressed through the years. Some vintage Rolex Submariner 5513 watches are equipped with caliber 1520 movements while others have the caliber 1530.
This specific vintage Rolex Submariner reference 5513 is in quite good condition. The stainless steel bracelet shines and the case is without many marks or scratches. There are a few tiny scratches on the crystal but nothing too visible. The watch has a black numbered bezel and black dial. As a dive watch, this reference 5513 can go into the water up to 200m. If you want to collect a Submariner, the reference 5513 is a nice one to add to your collection.
Ready to add to your vintage Rolex collection? Make some room in your accessory box by selling your old pre-owned luxury watches you don't wear anymore! Willow Grove's Precision Watches & Jewelry buys vintage Rolex watches as well as other pre-owned watches. You can get top dollar for your watch and use the money towards a new watch for your collection.
Not For Sale
Precision Watches Pays Top Dollar!
Stress-Free Process and Instant Bank Transfer
Responsive, Honest and Completely Transparent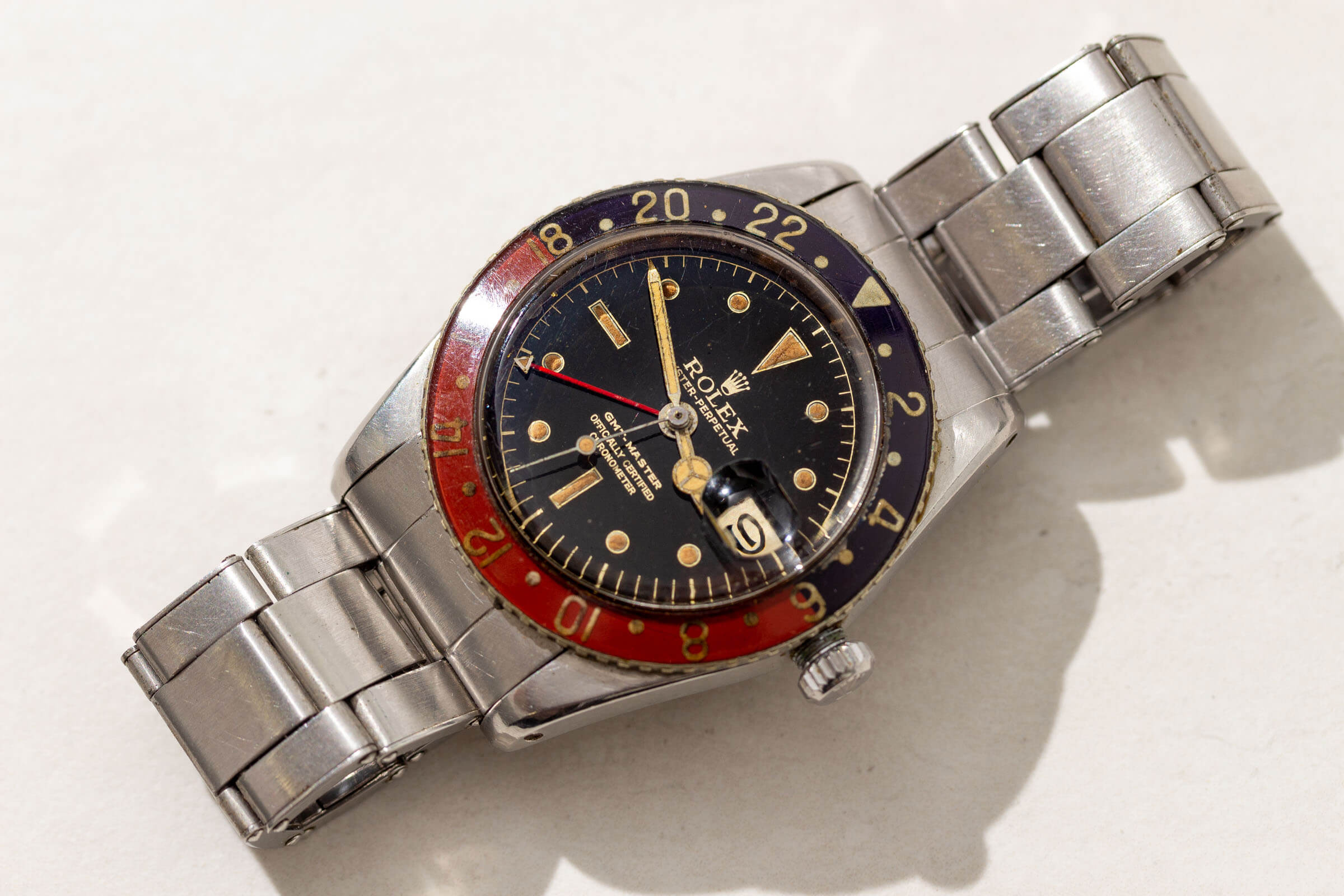 Watch of the Month
Vintage Rolex GMT-Master 6542 Bakelite
The beautiful vintage Rolex GMT-Master 6542 was the first ever made Rolex watch, a tool watch to assist commercial pilots.